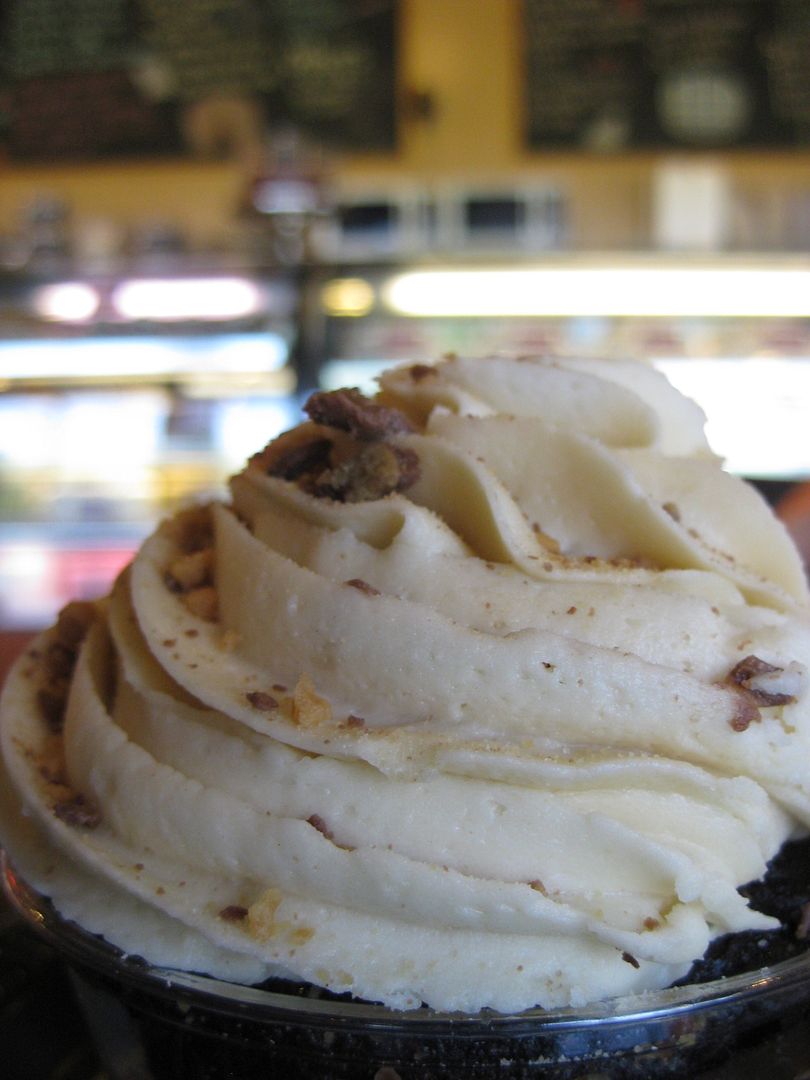 You can have your cake AND your ice cream and eat it too at the
Homemade Ice Cream and Pie Kitchen!
This bakery is perfect for my family. My daughter absolutely loves ice cream but my son is more of a cookie or cupcake kind of kid. So, if we want a treat, we head there for the variety. They also have great promotions that you can hear about via their
Facebook page
. Recently, they had a great deal for $1.50 cupcakes so we went in for that. My son and I got cupcakes and my daughter insisted on a big cookie (she didn't make it past the display counter to recall they have ice cream!). I had the Reese's cupcake and my son had strawberry. Both were fantastic, as usual.
We have an awesome giveaway for you. The Homemade Ice Cream and Pie Kitchen would like to treat one of our readers to a gift card to get a
birthday cake
of their choice with a quart of
ice cream
!
Oh, please, go get a napkin, you are drooling!
They have so many options. Trust me, I am a mathematician (well, that's what my college degree says) and according to my calculations, that's over 300 combinations for you to choose from since they have so many varieties for
cakes
and
ice cream flavors
. That's not even counting their seasonal options.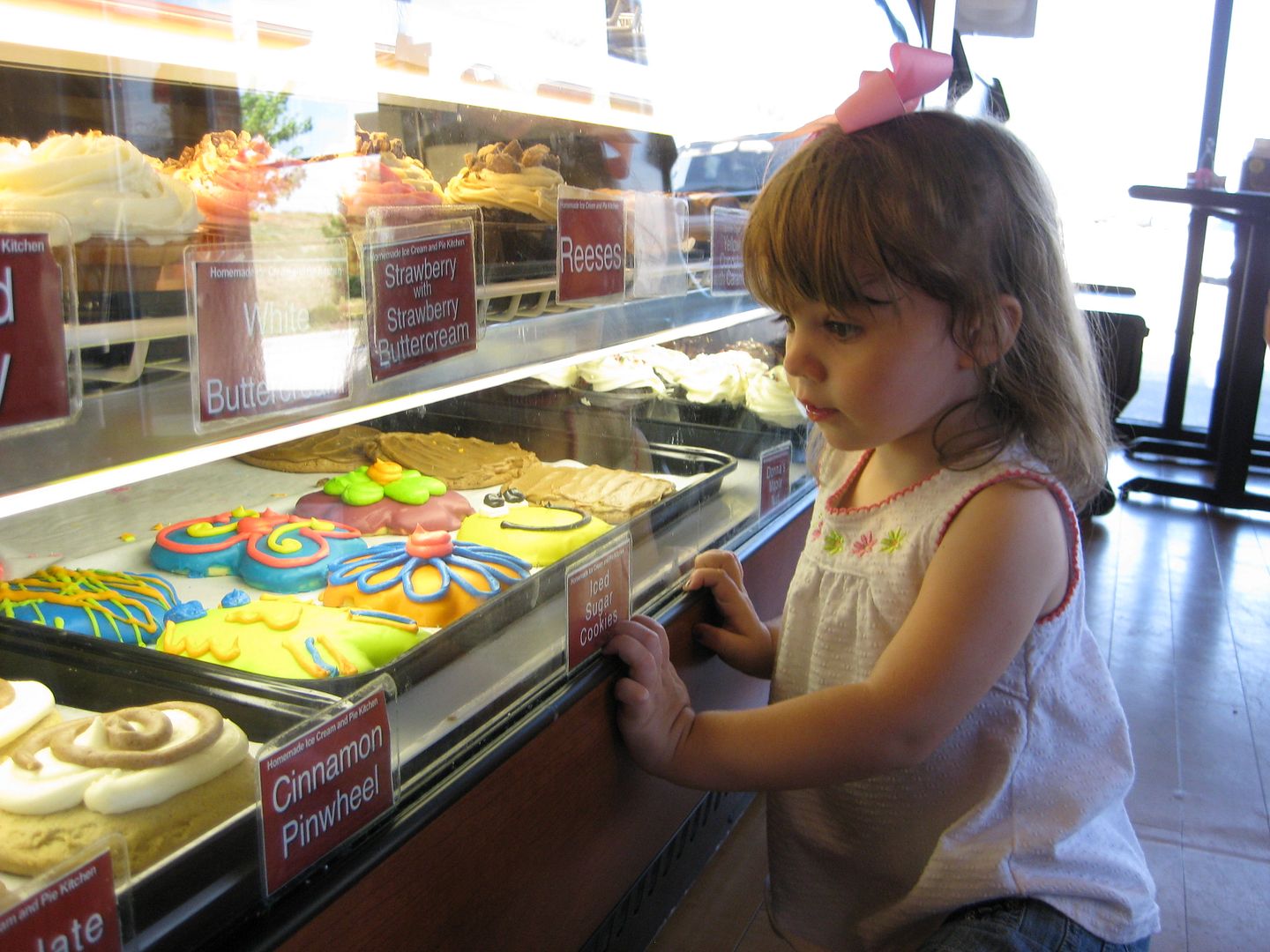 So, you want to enter this contest and treat your family to an awesome dessert but how, you ask?!?!?!
Here's how you enter:
1) Visit the Homemade Ice Cream and Pie Kitchen website to browse the ICE CREAM flavors and CAKE flavors.
2) Write a comment on this post telling us what would be your favorite
CAKE
and
ICE CREAM
combination! I know, very hard to pick just one but you have got to have a favorite! Be sure to comment using an account or use another option but be sure to include your name and last initial.
Louisville Family Fun Pass
holders get 4 (one for each day) automatic bonus entries! You can
get your Pass
anytime during the contest to earn your bonus entry into this contest and future contests.
Note: The contest ends on Sunday, September 11th at noon and the winner will be announced before the end of the day Monday, Sept. 12th on this site. YOU CAN ENTER ONCE PER DAY! The winner will be selected at random from the comments posted with any eligible bonus entries added. The winner must email info@louisvillefamilyfun.net by the end of the day Sept 14th or a new winner will be chosen. Your comment will not appear immediately and will not be posted if you do not follow the guidelines or if you miss the deadline (even by minutes).
This promotion is in no way sponsored, endorsed or administered by, or associated with, Facebook. As a participant in this giveaway, you are providing information to Louisville Family Fun and not to Facebook. Liking the page does not automatically enter you in the contest and the winner will not be announced via Facebook.