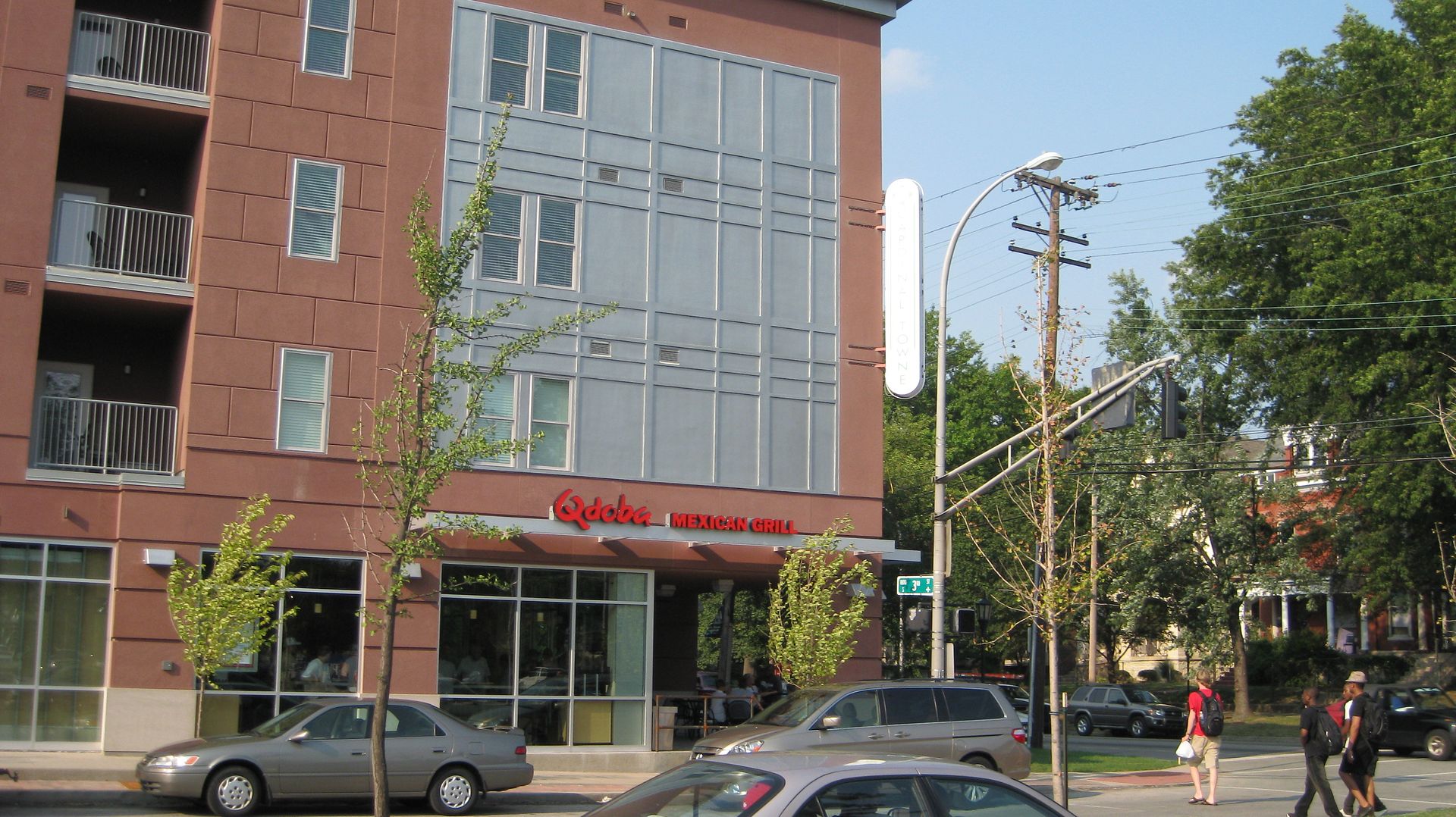 Qdoba has locations all around Louisville
(and one coming to Clarksville) and until just a couple of weeks ago, I had never been to one. I don't know why, probably because I simply have tunnel vision leading me to McDonald's or pizza when I think about takeout. But, that's just silly on my part considering that at home, my nearly 3 year old devours anything with a tex-mex flavor or flare. And chips, did someone say chips? They love chips!
Qdoba
graciously invited me to their pre-opening night at one of their newest locations and I am so glad they did! The kids have requested the "chips store" a few times!
We went to the new location near U of L at Cardinal and 3rd streets in the new Cardinal Towne development. It sits right at the intersection making for a pretty busy, urban setting that I really liked. I am a super nerd and anytime I can be around the buzz of a university, I am all over it. Makes me want to go back and get that Dr. in front of my name, how much I enjoy writing a good research paper....ah, I digress. My kids liked the bustle of the area as well- kept their little preschool attentions with differnt noises, traffic zooming by and people watching. There is a good-sized patio that is covered and shady so you can sit outside and enjoy all of the sights.
We went in and the kids got a kick out of watching the employees rolling up the burritos and making the food through the glass as I stood to decide what to order. I chose cheese quesadilla kids meals for both of them. Those came with chips and a drink. Or, you can choose juice, milk instead of a fountain beverage. You can also get beans or applesauce instead of chips. They also have little kiddo tacos and burritos for meal choices. I chose the Fajita Ranchera Burrito that was full of chicken, rice, ranchera sauce, onions and bell peppers. I got to choose a salsa, I got the corn salsa and I added some sour cream. It's great that you can customize it so easily and you see them making it right there. I always get darn mayo on my sandwiches at other places when I specifically ask for "no mayo." That wouldn't happen at Qdoba since you can watch them make it. The burrito was BIG, bordering on huge. I also got a drink. The prices are reasonable. They hosted me but I can say that for the 3 of us, I think it would have been under $15 for sure and I took half of my burrito home.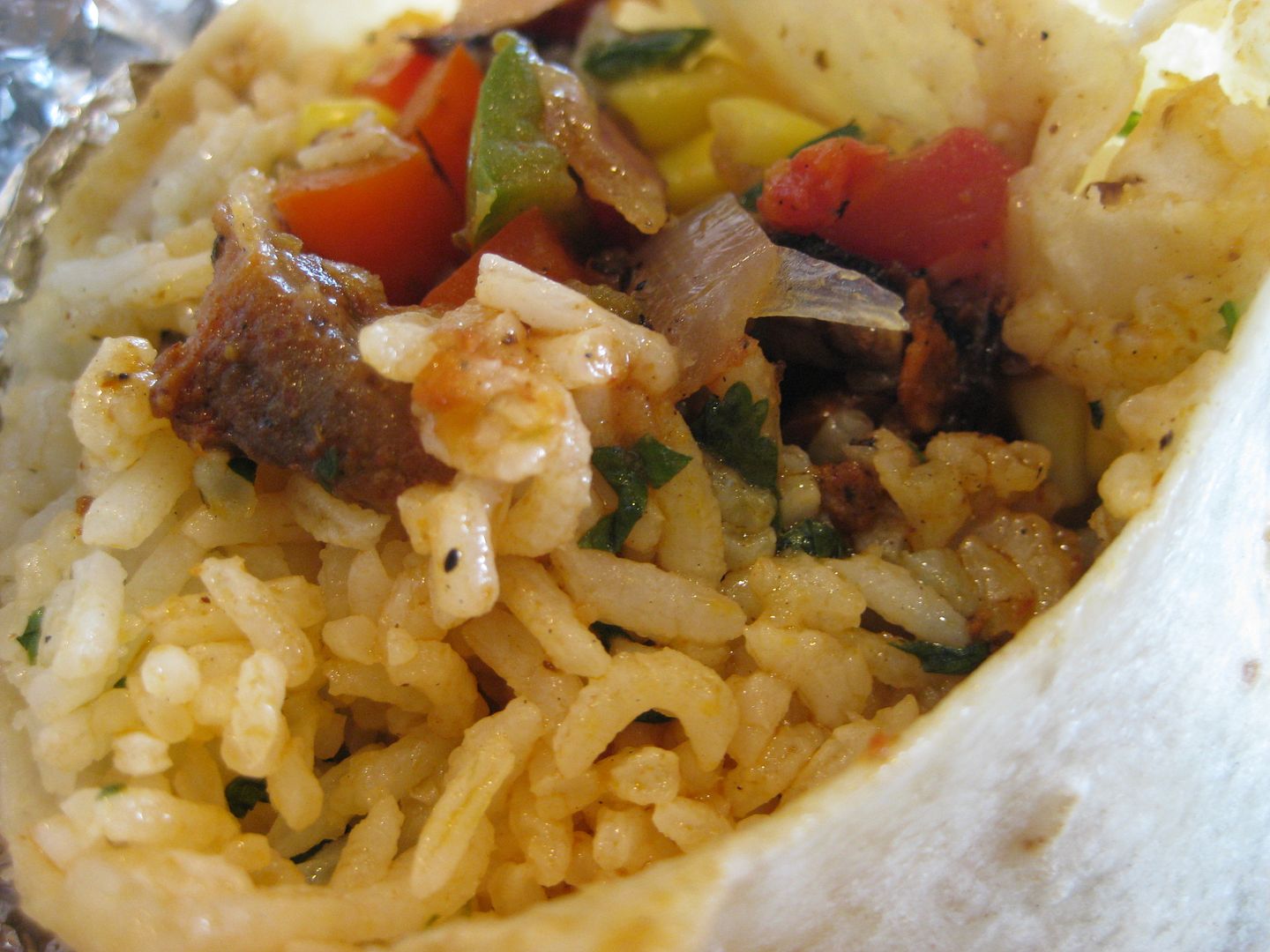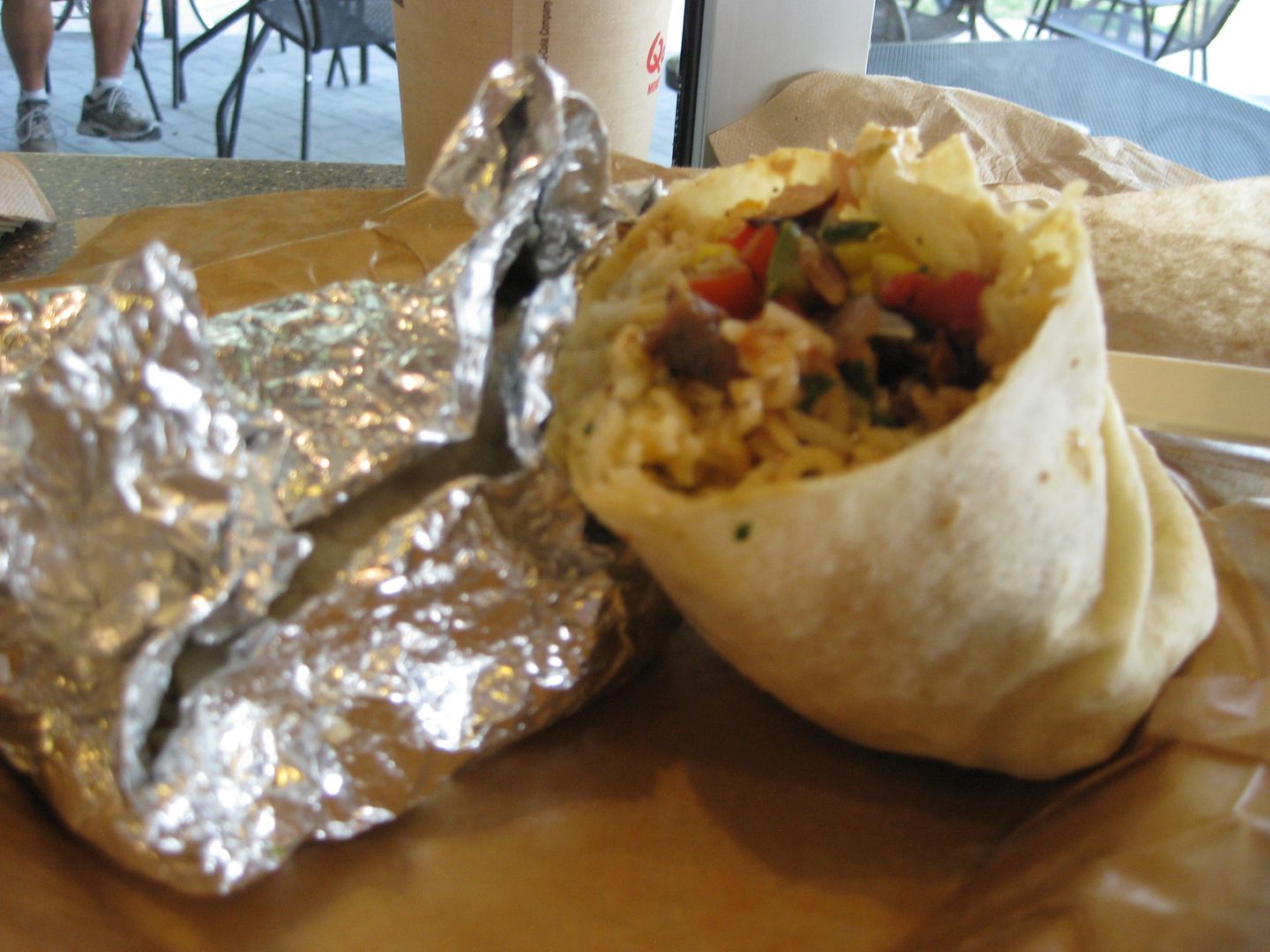 We ate by the window at the tall stools because that is what the children chose. Again, they wanted to eat and watch all of the action going on outside. Then, they changed their minds as typical little ones will do, and we moved to the outside patio. This was so nice. They sat and we played I-spy with all of the surroundings and cars/trucks passing by. My food was absolutely delicious, far better than the nuggets and fast food pizza I would typically choose. It was extremely fresh and I was full with only half of my burrito. The kids ate all of their quesadilla and chips, that's a success. I have been back once (had taco salad at the Summit location: fabuLOUs) and I am already planning to go again this weekend if my kids cooperate with my plans.