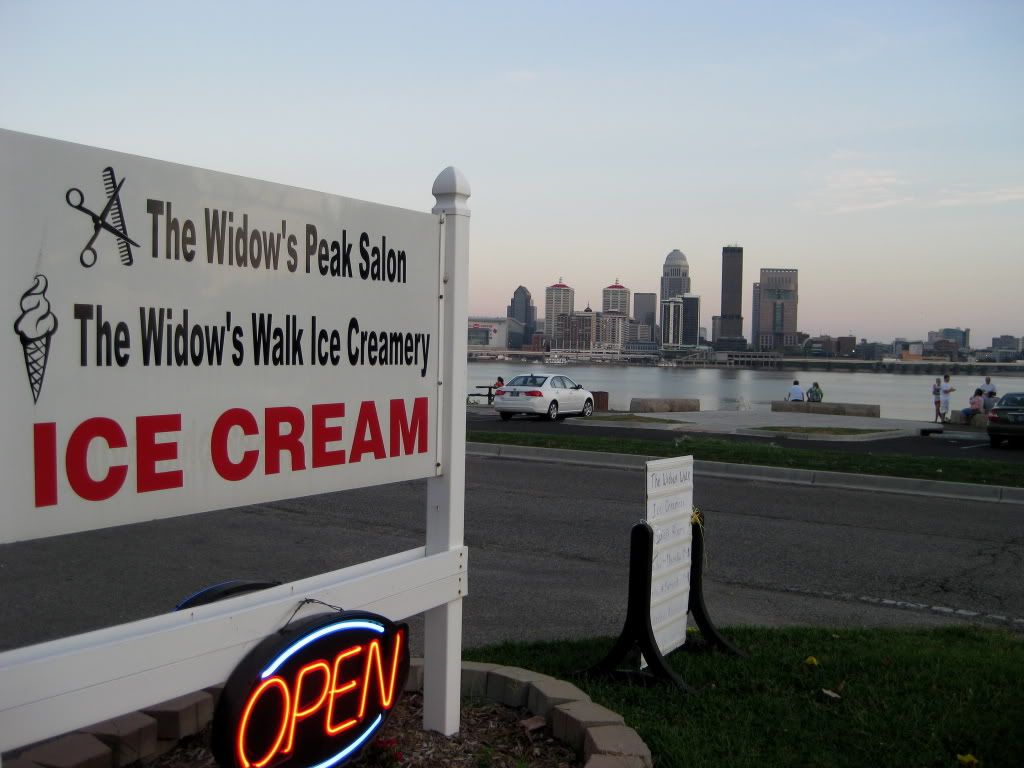 If you are looking for a great way to cool off or get a great view,
The Widows Walk Ice Creamery
is the right place. It's just over the Ohio River in Indiana. You get off of I-65 in Jeffersonville and head back west of the bridge. It's past all of the riverfront restaurants on the right on Riverside Dr. We went there after an evening concert at the
Jeffersonville Riverstage
and it was a perfect end to the evening.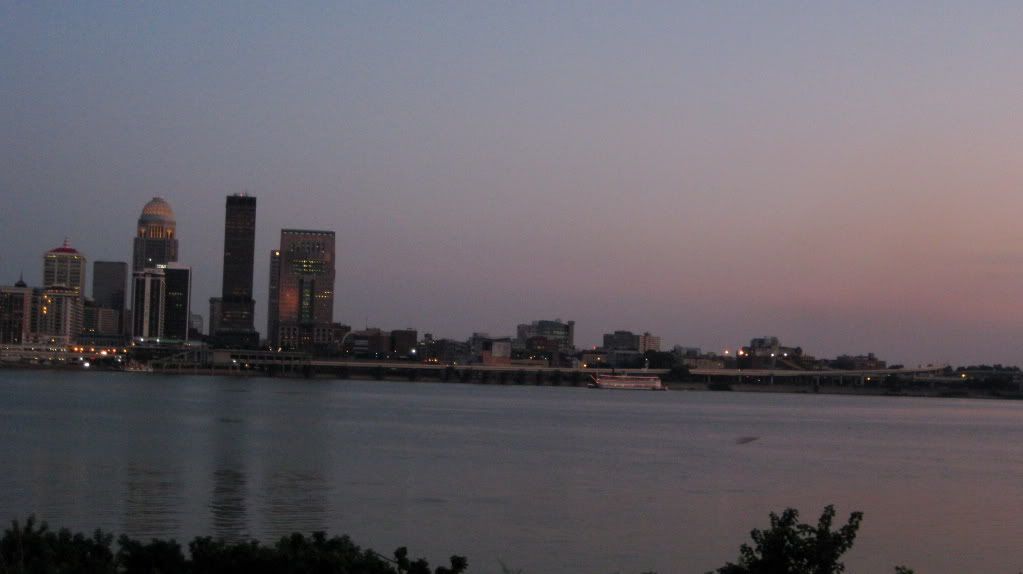 You can park right across the street in a parking lot for
Ashland Park
. The ice cream shop is situated at the back of the beautiful Victorian home. We ordered simple cones but they also offer shakes, sundaes and all that jazz. The kids each got chocolate and I got Peanut Butter Cup ice cream. The prices are really reasonable. It was $1.75 for each of the kids' cones and mine was $2.75. I definitely thought about getting the Proud Mary's Peanut Butter Cup sundae, it was hard to turn down but I resisted! We took our ice cream to their little front garden area and enjoyed them as the sun set west of the Ohio. The location is just fantastic.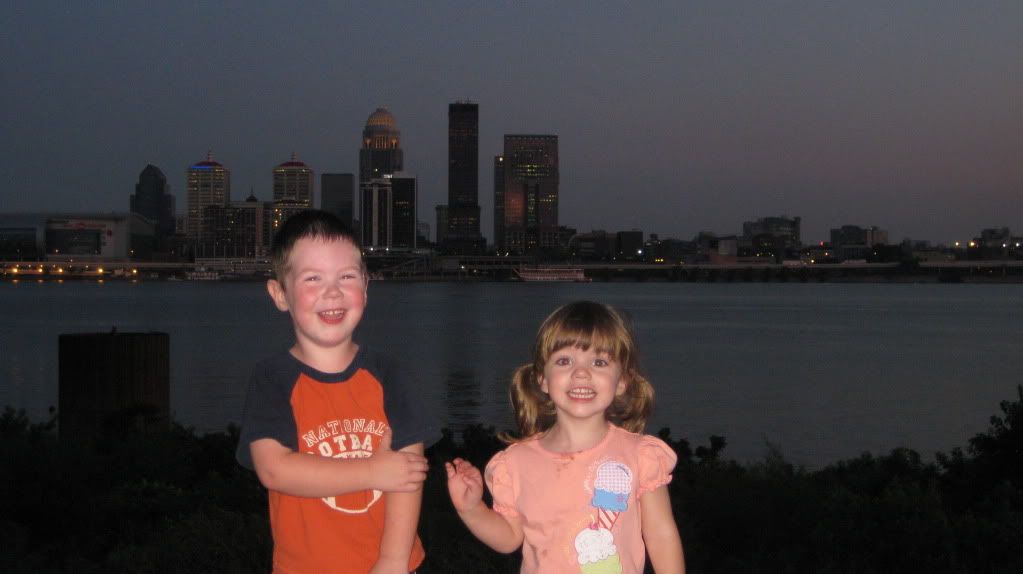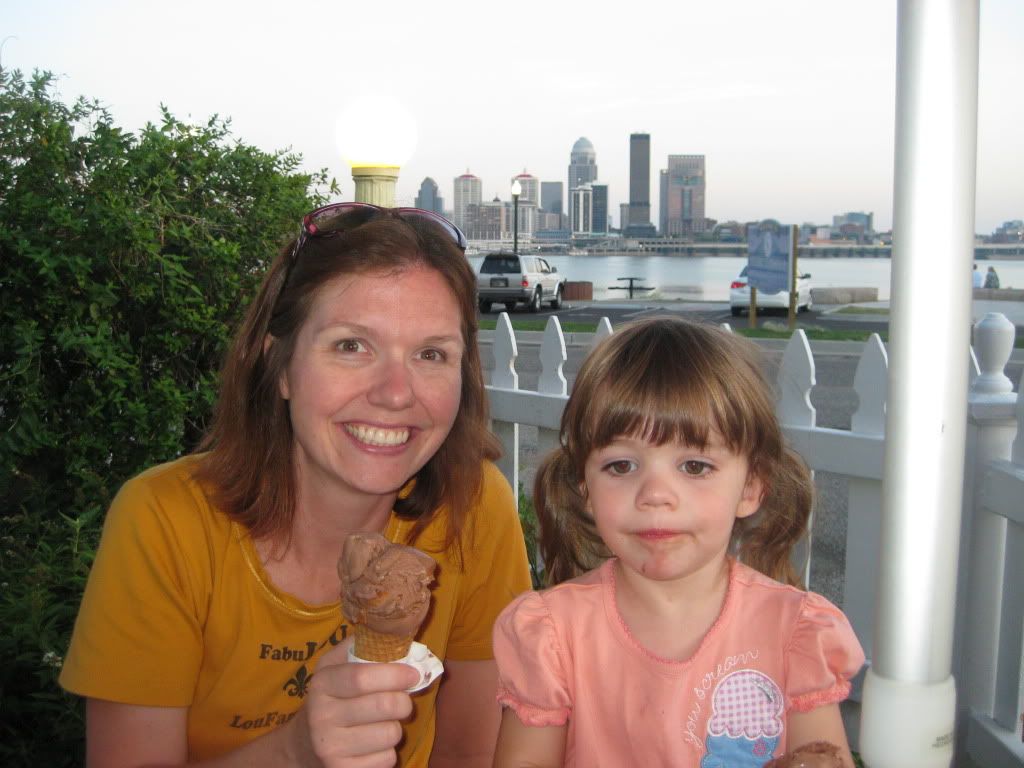 After the ice cream treat, we walked over to the park and took advantage of the scenery for a couple of photos. I noticed many families doing that same. Many brought their ice cream over to the park to sit at the benches or on the grass and just enjoy the Louisville skyline as it turned to night. There were families biking at the park on the paved trails and others playing at the adjacent playground. It was the perfect spot. You can make a morning or evening out of it. Pack a picnic, play at the park, walk or bike along the river path, get an ice cream: all set up high on the Ohio River with a fabuLOUs view of downtown Louisville.