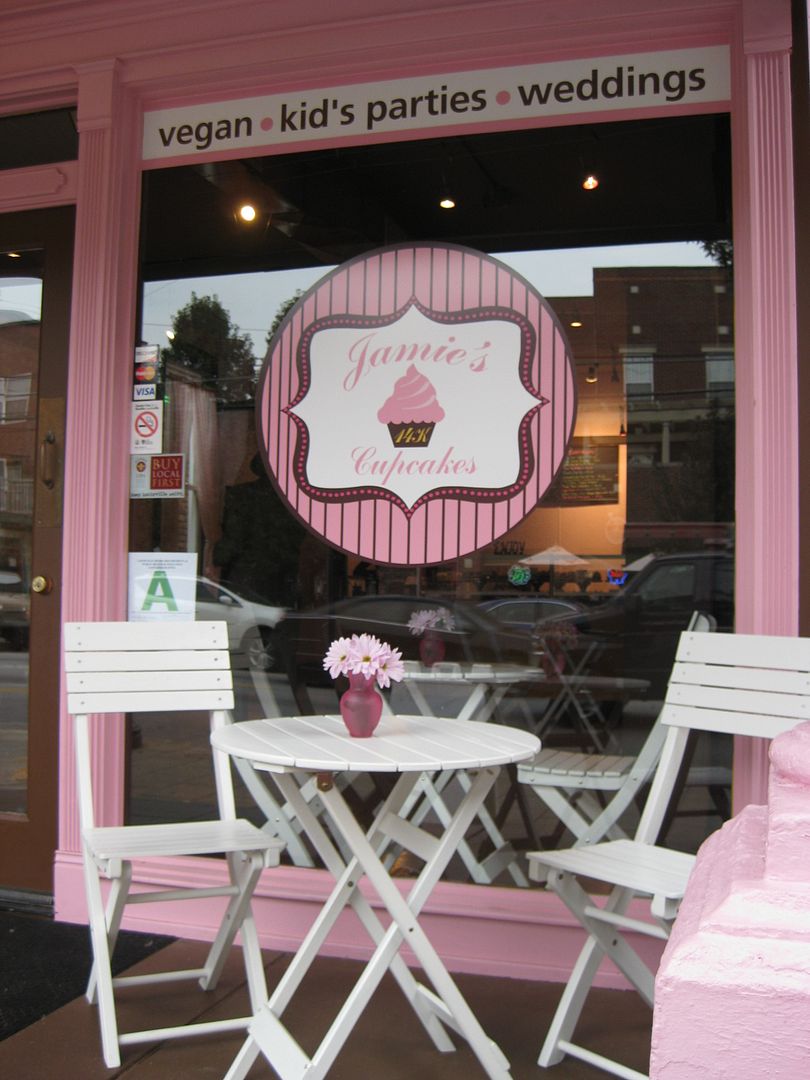 Recently, I visited
Jamie's 14K Cupcakes
on Baxter Avenue. It is a cute pink and brown shop right across the street from Papalinos' pizza. They are one of the bakeries on our
Louisville Family Fun Pass
, so I wanted to check it out for myself.
The place is really inviting! She has a front porch with to tables, perfect for enjoying your treats on a nice day and doing some people watching. Inside, she has a nice space with tables and some local products. I went for the cupcakes and she walked me through all of the options. They change them up but if you connect with
Jamie's 14K Cupcakes on Facebook
, she usually posts the daily menu. They also offer Vegan varieties daily with an expanded Vegan menu on Wednesdays.
I chose the Smores cupcake because it was so unique looking and impossible to resist. She topped it beautifully with chocolate, marshmallows, graham cracker, it was just wonderful. Her cake was really light. She baked all organic. I have tasted so many of the options in Louisville, and these are really airy and refreshing (if airy is even a correct word!). The icing was just enough and totally indulgent in a not-so-overwhelming way. I really enjoyed it and kicked myself for just getting 2 cupcakes. OH! The other cupcake was a chocolate cupcake filled with cherry. I got that for my husband because he loves chocolate desserts as well as pies, so I thought this was a perfect blend. He agreed! Next time, I think I have to try her 14K cupcake, it's her signature flavor, hence the name.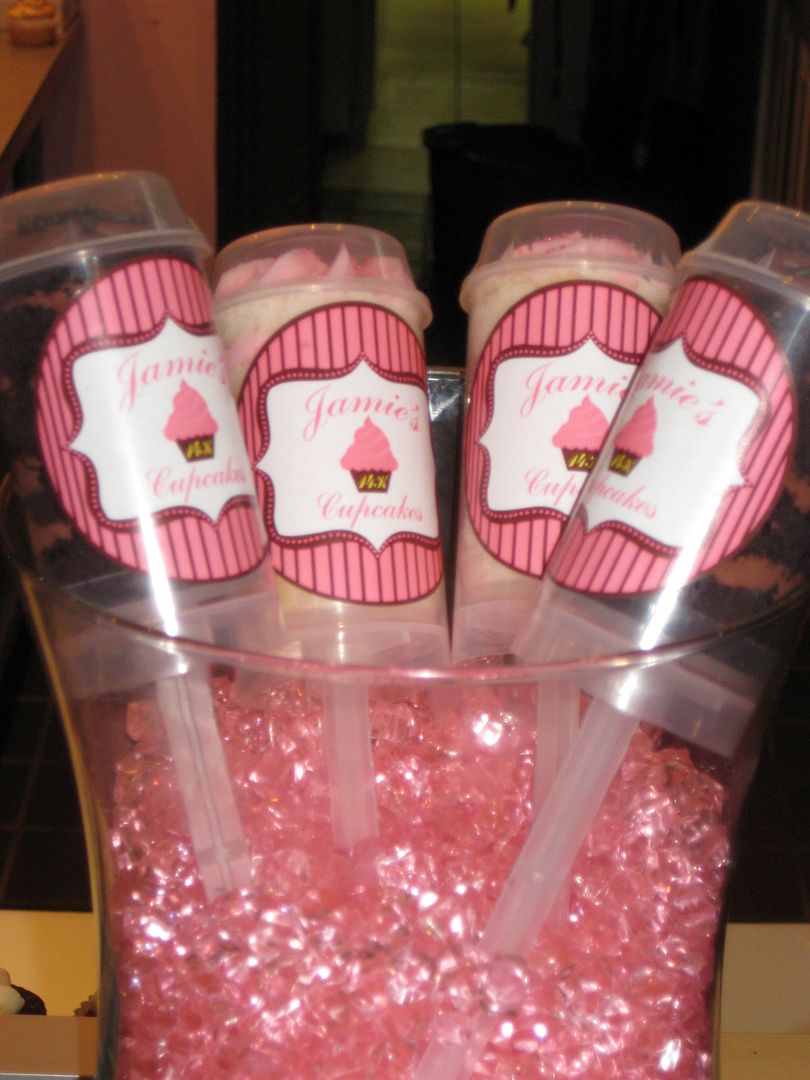 Aside from the cupcakes, she has cake pops, covered marshmallows on a stick and these super cool cake push pops. Wouldn't it be fun to take your child there and try out one of those! She even has a cake in a jar that is too cool and would be awesome for sharing! If you need a beverage, she has many varieties of cold drinks as well as hot tea and Heine Brothers coffee.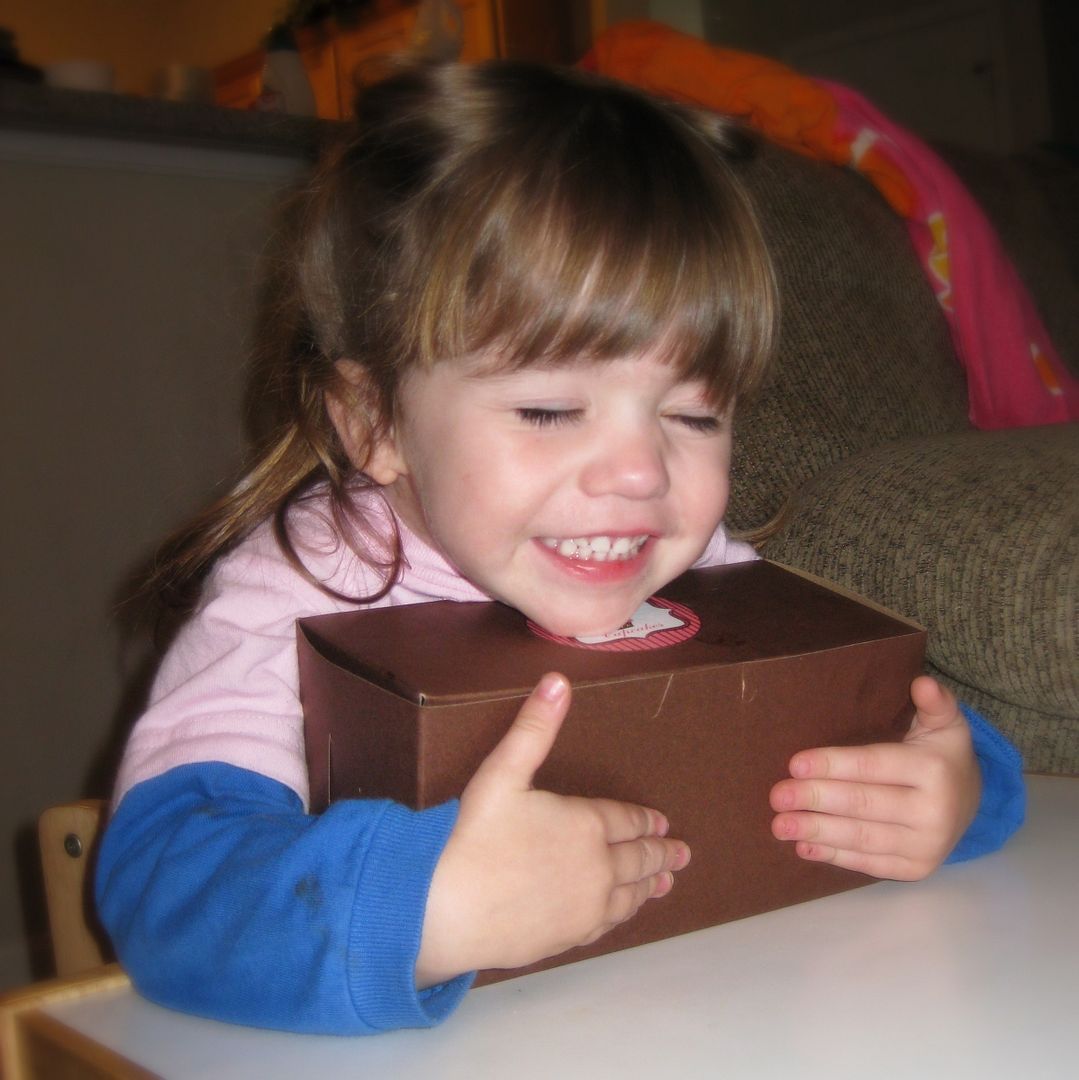 Jamie's 14K cupcakes also offers birthday parties and private baking classes. It's a wonderful addition to the Baxter Avenue restaurants. You can get Buy One Get One Free cupcakes (limit 1 free) or $5 off a dozen with your
Louisville Family Fun Pass
.
As you can see, I brought mine home to share with my daughter. If there was ever a photo that screamed of approval, this is it!
Stephanie