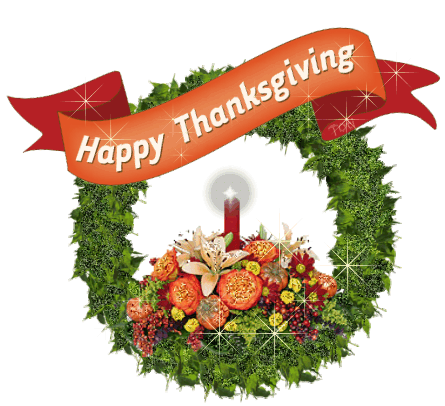 It's that time of the year when your little ones start to get impatient with the rain and the cold. Their only freedom is school. Well what about Thanksgiving break: 1 whole week without escape? I've come up with 10 activities you can do with your children indoors.
1. Turkey hand
What you will need:
Construction paper in array of colors. Brown, Orange, Red, and Yellow
Scissors
Glue
And one child's hand
Trace child's hand on the brown construction paper. Then cut trace out, this will be the turkey's body. Cut out of the rest of the construction paper(brown included) leave shapes. Glue the leave shapes around the hand print starting from the pointer finger. This allows the thumb to act as the turkeys head. Overlap just a little so that they form the look of feathers. Cut out a little piece for the gizzard. Their now you should have an awesome hand turkey. You can do those every year and your child can see how big their hand has grown since last year. I also like to have them write on some of the feathers what they are thankful for.
2. Edible Indian Corn
What you need:
4 tablespoons of butter
4cups mini marshmallows
5cups of puffed corn cereal
1 1/3 cups diced dried fruit( raisins, papaya, cranberries, and apricots)
Popsicle stick
Fruit leather
In a large pot, melt butter and mini marshmallows over low heat (about 5 minutes). Remove the mixture from the stove and use a wooden spoon to stir in the puffed corn cereal and diced dried fruit. Allow to cool for about 10 minutes. Using buttered hands, shape each treat by pressing 1/3 cup of the mixture around a Popsicle stick. Add fruit leather husks to the bottom of the ear, slightly moistening them to help them stick if needed. Makes 15 treats.
3. Watercolor leaf rubbing
What you will need:
Various leaves
2 sheets of white copy paper
Glue stick
2 paper clips
Orange and green crayons
Water color paints: brown, orange, yellow and red
1 sheet orange construction paper
Place a piece of white paper onto the work surface. Arrange leaves face down, onto the paper. Tack them in place with the glue stick. Place the second piece of paper over the top of the first and hold together with a couple of paper clips. Use orange and green crayons to color over the top of the leaves on the paper, causing the imprints of the leaves veins to show through. Remove the paper clips and take the paper with the leaves out from the underneath your rubbing. Paint over the top of the entire picture using brown watercolor paint. Water down the paint so it is rather thin and add a bit more paint when painting over the leaves since it will bead up a little. Spread the paint around with your fingers. You will see the colors of the crayons come through the paint. Mount the white paper on a large piece of colored construction paper to give it a framed look.
4. Thankful Tree
What you will need:
Construction paper( orange, red, yellow, green and brown)
Crayons or markers
Scissors
Glue or a glue stick
Have children trace their hand on the construction paper. Then cut out the tracings. These will be the leaves. Have the children write their names and what they are thankful for on each of the handprints. Using brown construction paper, cut out a tree trunk with branches. Glue or staple the tree trunk on a large piece of construction paper (or bulletin board). Then glue or staple the handprint leaves to the tree. For variations on this wreath: instead of using handprints, use cut-out leaves, tissue paper baking cups or torn up scraps of paper. I always like to have everyone who comes for thanksgiving dinner to cut out their hand pattern and write what they are thankful for and put it on the tree.
5. Pumpkin mini muffins
What you will need:
1 2/3 cup all purpose flour
1 1/3 cup sugar
1 tsp pumpkin pie spice
1 tsp baking soda
¾ tsp salt
2 large eggs, beaten
1 cup pumpkin puree
2/3 cup milk
½ cup vegetable oil
½ cup mini chocolate chips
Preheat the oven to 350 degrees. Line 36 mini muffin cups with mini paper liners. Combine the flour, sugar, pumpkin pie spice, soda, and salt in a large bowl. Whisk until blended. Whisk together the eggs, pumpkin puree, milk and oil in another bowl. Add the pumpkin mixture to the flour mixture and stir until just blended. Add the mini chips and stir. Spoon the batter into the prepared pans, about 2/3 full. Bake until golden and a toothpick inserted in the center comes out clean, 10 to 12 minutes
6. Pilgrim hat cupcake cones
What you need:
1 frozen pound cake (12 oz), thawed
10 ice cream cones
1 can (16 oz) plus 1 cup chocolate frosting
10 chocolate cookies
3 roll strawberry fruit leather
10 yellow spice drops
Cut the pound cake into pieces that will fit into the cones. Press slightly to make the cake level with the top of the cone. Frost the top of the cones and invert them onto the cookies. Place the cones on a wire rack over a jelly roll pan. Spoon the remaining chocolate frosting into a glass measuring cup. Heat the frosting in the microwave, stirring frequently until pourable, about 15 to 30 seconds. Pour the frosting over the top of each of the cones to cover. You may need to collect the drippings and reheat slightly to cover all of the cones. Let the cones for 1 hour or until set. Cut the fruit leather into ten 7-inch lengths. Fold the candy in half lengthwise and wrap around the base of the cone. Trim the spice drop and press in onto the hat as a buckle.
7. Thanksgiving puppet skit, religious
Use this one or make up your own!
(Lamb puppet on stage)(reading a Bible)
Lamb: Psalm 100: Shout for joy to the Lord, all the earth.
Worship the Lord with gladness; come before him with joyful songs.
Know that the lord is God. It is he who made us, and we are his; we are his people, the sheep of his pasture. ( pause looks to heaven)
I am a sheep of His pasture I like that!
Enter his gates with thanksgiving.............
(Eagle enters and interrupts)
Eagle: Hey Miss Lamb. what are you reading?
Lamb: I'm reading Psalms 100 so I can understand the Farmers'
Thanksgiving Celebration.
Eagle: What is a Thanksgiving?
Lamb: Well they all get together and cook a big turkey,
then they eat so much they look like pigs, then they take a nap.
Eagle: So that's why everybody was in the woods shooting turkeys last weekend.
Lamb: Yeah, but some people buy their turkey at the store.
Eagle: Sure am glad I'm not a turkey!!!
Lamb: Let's not talk about that, remember I'm a Lamb!!!! They eat us too!!!
Eagle: So what does that book have to do with Thanksgiving?
Lamb: It's the Bible, The Word of God. Written by The Creator. I was reading Psalm 100. But in Ephesians 5:20 it tells us how to give thanks. Giving thanks always for all things unto God.
Eagle: So every time I catch a little field mouse and I fly away with it I should be thanking God?
Eagle: Do you think the humans know this?
Lamb: Some of them do. The world would be a much nicer place if they all did.
Eagle: Well, I'll thank God from now on. And I 'm gonna thank him right now that I wasn't born a Turkey!!!!
Lamb: And I'm gonna thank him that Thanksgiving dinner isn't lamb chops!!! What do you say we go peek in the window to see if they are all sleeping yet.
Eagle: Only if you'll keep that dog away from me. He nearly got me last time I went down there.
Lamb: (Laughing) He must have thought you were a turkey!!!
Eagle: He thought I was his lunch!
8. Tissue paper fall leaf craft
What you need:
Brown or black construction paper
Clear contact paper
Tissue paper in fall colors
Scissors
You can either go online and print a leaf template or draw your own leaf. Cut the leaf out, then cut the middle of the leaf out. Trace this leaf outline onto black construction paper and cut out. You are basically cutting out a frame for your craft. Cut a square of contact paper that is slightly bigger than the leaf. Peel the backing paper off the contact paper and stick your leaf outline onto it. Cut tissue paper into 1 inch squares. Make sure to use a few different colors. Stick the tissue paper onto the leaf making sure to overlap the pieces. When the inside of the leaf is covered with tissue paper, trim off the excess contact paper/ tissue paper. Hang in the window and enjoy.
9. Leaf collection book
What you need:
A bag to collect your leaves in
Clear contact paper
Construction paper
Scissors
Construction paper
Stapler
Glue stick(optional)
Go on a walk outside and collect leaves in your bag. Make sure to point things out to your kids on the walk, such as different sizes, colors and shapes. When you get back home, dump the leaves out on a piece of newspaper to examine your stash. Cut 2 pieces of contact paper that are the same size. Cut about 1 inch smaller than construction paper for a better fit in a construction paper cover. Peel the back off of the one piece of contact paper. Arrange your leaves on the contact paper. When the leaves are stuck down, peel the back off the second piece of contact paper and carefully lay it on top of the first piece. This works best if you start on one side and roll the second piece over the first to avoid bubbles. Press the two pieces together well. Repeat step 4 as many times as you need to get all of your leaves pressed. Use two pieces of construction paper as covers to your book. Cut them as needed to fit your contact paper. Staple the contact paper leaf sheets between the two covers. Decorate the front however you like.
10. Giving back to the community and volunteering
When trying to decide what I wanted to write about for my 10 activities, I reached out to my friends. I am very thankful for all of the wonderful ideas given, but one stuck out. My friend said while hand turkeys are fine think outside the box. So, this one is for her. One way to help is to support dare to care food bank. Volunteers give more than 37,000 hours each year. Currently they need people the most during the holiday season. I think that to educate your children will help shape a positive and encouraging life.
The Dare to Care Food Bank
always needs people to serve meals at one of their 14 kids café sites. Monday-Friday evening for two hours. Explain to them what they are doing and why it helps.
By guest contributor: