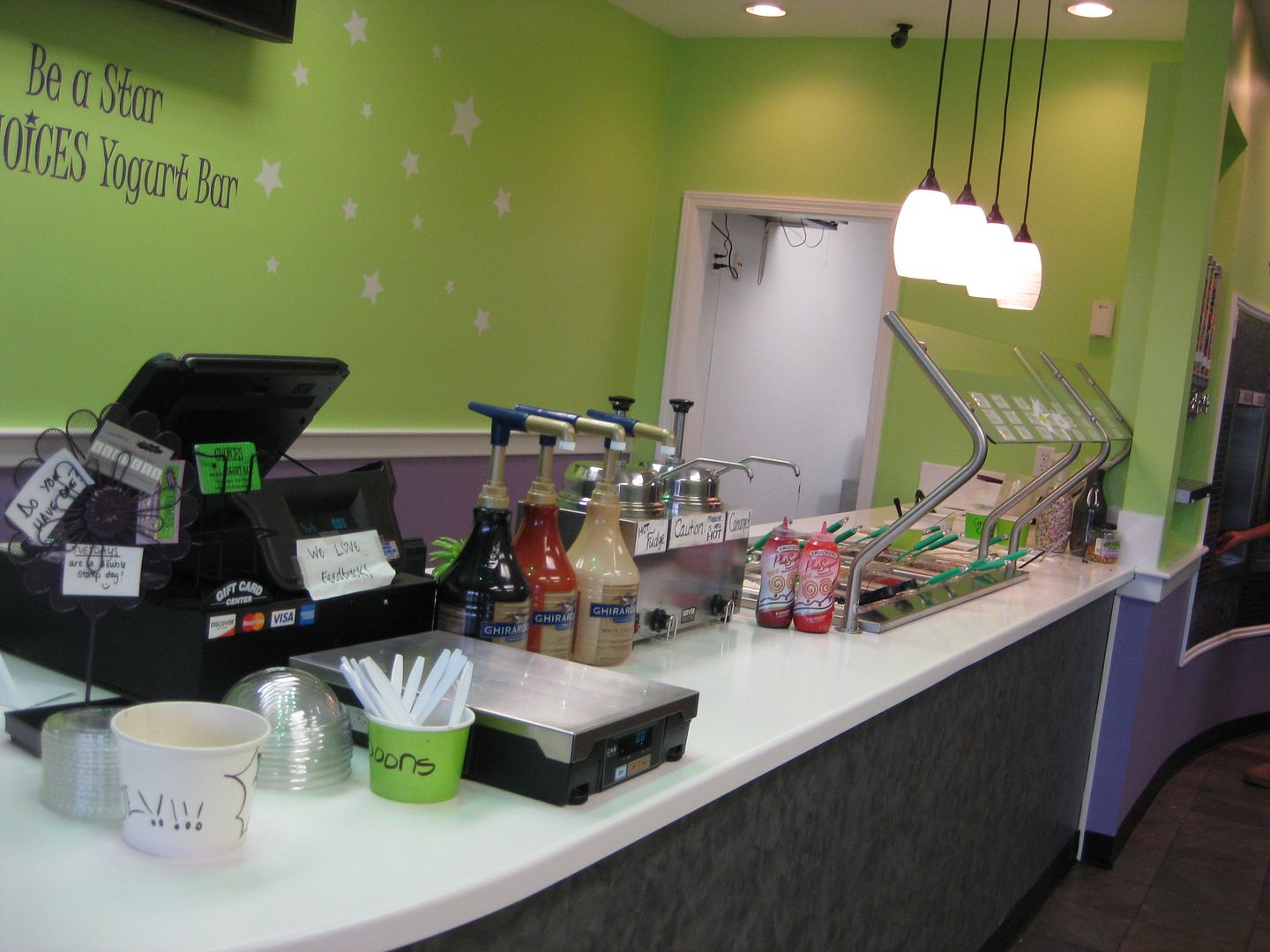 I recently took my little sweet out for a treat to
Choices Yogurt Bar
in the Holiday Manor shopping center (they also have one on Hurstbourne). There are so many frozen yogurt places popping up in Louisville, I am taking on the challenge to try them all!
This
Choices
location is a little tucked away on the opposite side of the parking lot from Kroger. When we went in, it was cheerful and the employee greeted us. She asked if we had been there before and I told her I had no but that we were familiar with what to do. So, my daughter headed straight to the cups. There were many options (10 I believe) from traditional flavors to more unique ones. I chose the cookies and cream and my daughter got a swirl of chocolate and vanilla.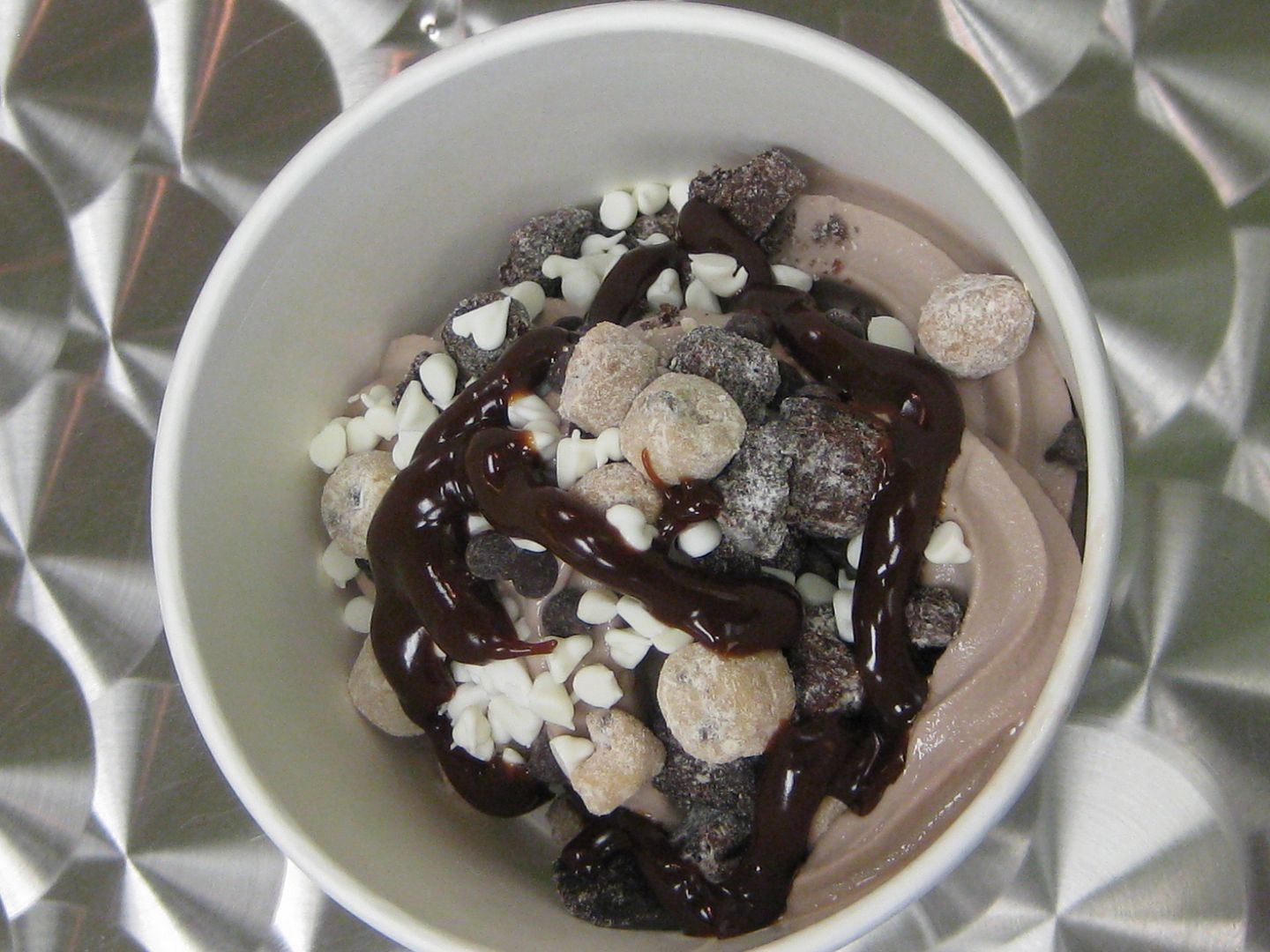 Then, we headed to the toppings. They had five canisters of topping and then a bunch more in a buffet style. My daughter loves those twisty canisters so we spun the dial and she put some candy on her frozen yogurt. Then, we scooped some more toppings. They had everything from sprinkles to fruit to cookie dough chunks. I let my daughter choose 3. Then, I put some chocolate syrup on top. They had a few syrups to choose from - I debated on whether or not to go with the caramel. They also have warmed toppings!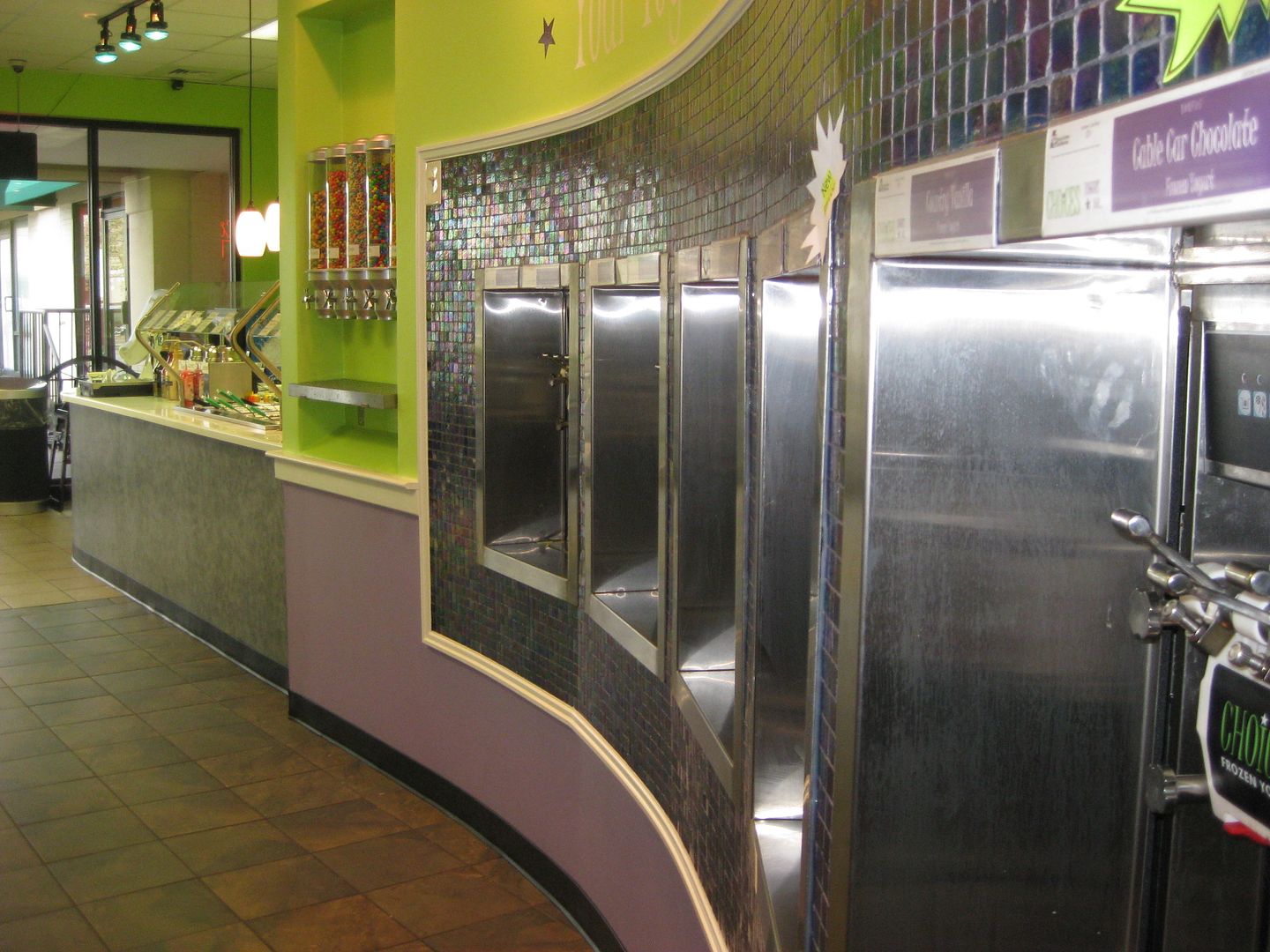 It's 45 cents per ounce. Mine weighed in to be just under $4. Maggie's was a little bit less. At the register, I also noticed that they offer birthday parties and have frequent buyer cards so you can earn some free yogurt! And, they have some days when you can get double punches on your cards.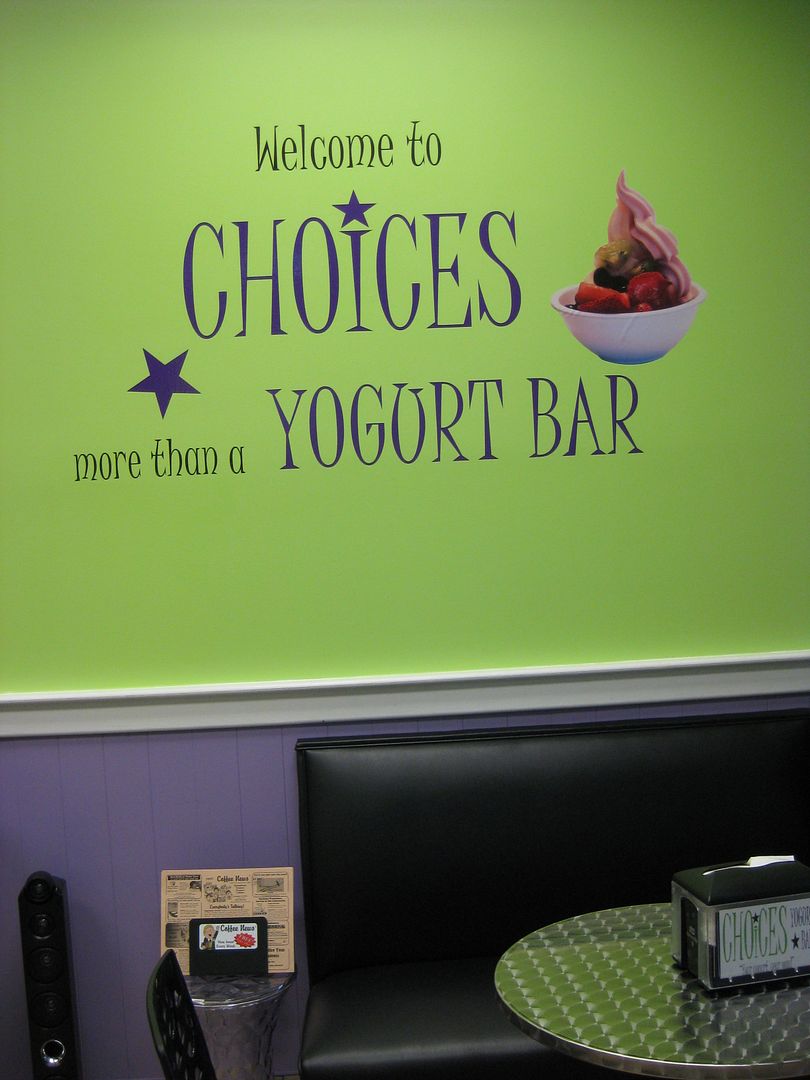 As we ate, Maggie got really thirsty. They did have drinks for purchase but I just need a little sip of some water for her. They did not have a water fountain but when I asked the employee for water, she very nicely got some in a little cup from the back for my daughter. My cookies and cream yogurt was really good. I thought it was very creamy and my favorite topping was the cookie dough chunks! I wish they would have had more canisters because I think the kids really love those and it makes it a little different, but it's not like my daughter didn't enjoy her treat. The place was very clean and the employee was constantly working to make sure everything was wiped down, tidy and full.
Give it a try and tell them we sent you!
Stephanie