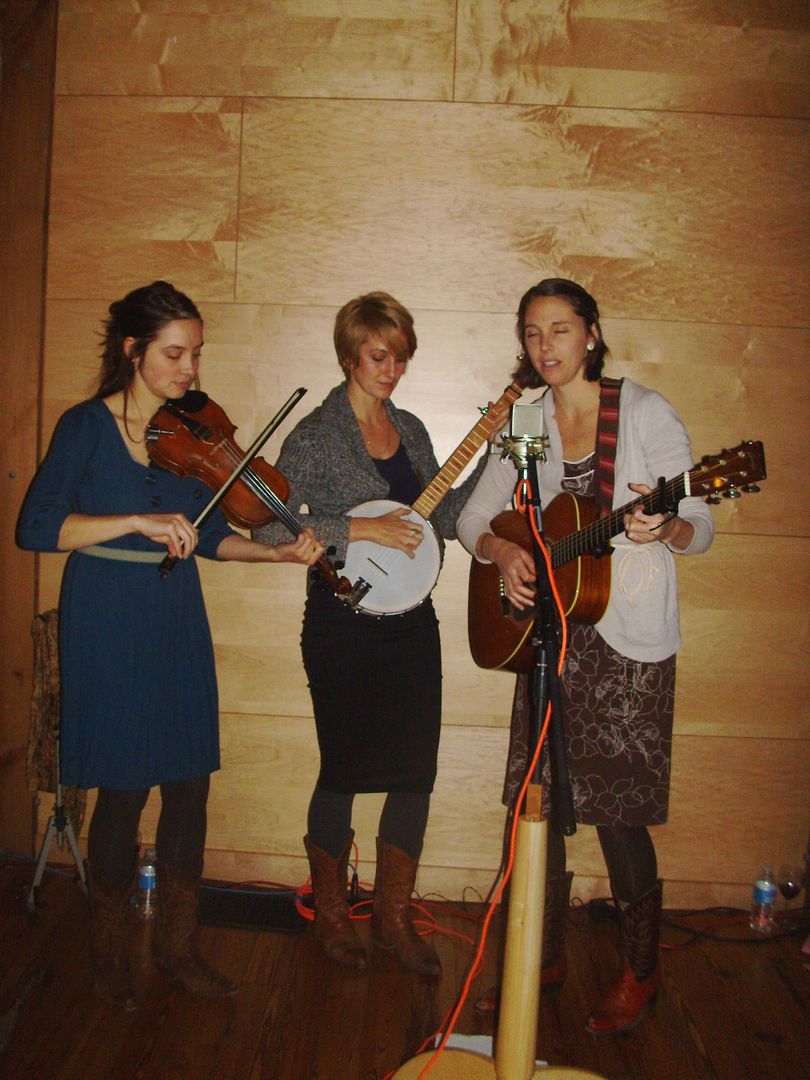 We pulled into the parking lot next to the Green building and were unable to find a spot (and this was before the event start time at 7:30), however we did find parking directly across the street for free and noticed several spots on the street within 2 blocks. Lucky for me, because I had on 4 inch heals. :)
When we entered the building, we were greeted by friendly staff and a wonderful all female jug band. We were immediately directed to coat check and were invited to grab a drink. The men went straight for the bourbon (which they loved), and I went straight for the Italian sparkling white wine. As we browsed around the silent auction items, we were offered hors d'oeurves from all angles. First up was a pimento cheese fritter and it was melt in your mouth delicious! This was followed by chicken and waffles served in a tiny bite size waffle cone and I thought I had tasted the most delicious thing on earth, UNTIL I tried the dumplings that were prepared right in front of me as I waited for a refill on my drink. Honestly, I thought I might have fallen in my 4 inch heals, died, and gone to heaven. Every thing I tasted was fabulous, and it ranged from Oysters to pulled pork sandwiches to shrimp and grits. Thanks
Whole Foods
!
In the next room we found more food, wine, a small stage, and few high tables. We all made a bee line for a table to set down our drinks, programs, and purses. I was hoping for a stool, however was disappointed to find that there would be no break for my feet in my 4 inch heals. Oops, did I mention those again? Maybe because I feel like I have nerve damage in a few of my toes after standing in them for hours. Our table had some candles, flowers, and an alarming statistic displayed: The state of KY has the 4th highest poverty rate in the nation at 16.3% of its population.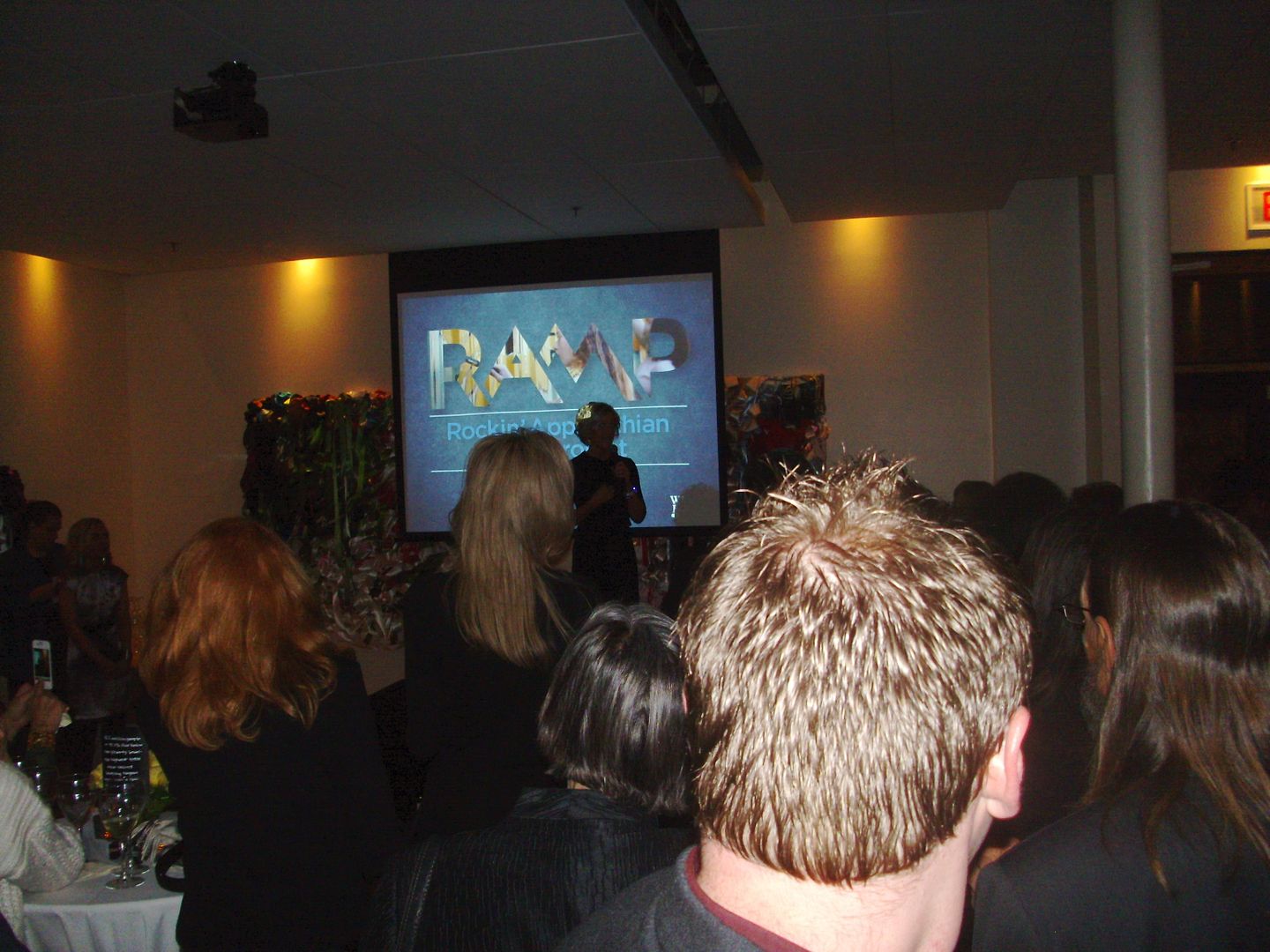 Next up were some speakers including Claudia Coffey, Amy (the founder of
RAMP- Rockin' Appalachian Mom Project
), and several others. There was a slideshow for visuals on the information we were being presented with, which was fantastic because I'm a very visual learner (hence, all of the pictures I took). RAMP was founded in February of 2009 by Amy Guerrieri, after the airing of the television special entitled "A Hidden America." RAMP works in Martin County, KY, one of the poorest counties in the US where the unemployment rate is nearly 12%. 45% of the people (population 12,000) in Martin County live in poverty and make less then $22,314 a year. More then 70% of students in the Martin County Public schools receive reduced price or free lunches.
RAMP
now has 7 nutrition based programs that include backpack snack program, homecoming food pantry, community and school gardens, school salad bars, healthy kids education, micro loans and the mobile community co-op.
Whole Foods is selling the first products that were made possible via RAMP's micro lending program. Betty Harris (who was present at the event) is creating beautiful aprons and lap quilts that are currently for sale at Whole Foods. These aprons are super stylish and hand made in Kentucky by a 5th generation quilter so the craftsmanship is amazing (and make great gifts)! I went to buy one but evidently so did everyone else at the event, so I decided to wait and pick one out next time I visit Whole Foods.
Before we left we checked out the big funky bus that was parked in the parking lot near the entrance. It was really great to see computers and educational material inside the bus, which acts as a mobile community center and travels directly to Martin County, bringing technology TO them.
All in all the event was very educational, the food was fantastic, the staff was amazing, and I definitely feel compelled to lend my support to the cause.
By guest contributor:
Joline