Have you ever wondered how companies decide how to change their products' logos, packaging or even the scents and colors on everything from diapers to pizza to laundry detergent? Well, the answer is market research. Many companies rely on focus groups, product testing, taste testing and interviews with consumers to determine exactly what those consumers want to buy.
Personal Opinion, Inc.
is a local market research company that helps put those manufacturers in touch with the consumers they are seeking, and gives consumers a way to make a little extra money for providing their opinion.
For example, this week (January 22,2012)
Personal Opinion
is seeking moms with girls age 4-8 for a toy study coming up this weekend. The kids get to look at pictures of toys and games on a computer, give their opinion, and receive a toy valued at $20 for their time. Another upcoming study is for moms of babies in diapers, where over 200 consumers will be asked to evaluate baby products and get paid for doing so.
Consumers can join the Personal Opinion panel by calling 502-899-2400, logging on to the web site at
www.personalopinion.com
or stopping by 999 Breckenridge Lane.
Established in 1960, Personal Opinion is still family-owned and operated in St. Matthews, right off Breckenridge Lane in the unique Spanish stucco building behind WW Cousin's restaurant. A member in good standing in the Better Business Bureau (A+ rating), the company is well-known and well-respected in the research field.
Personal Opinion will never sell your name or information and will never ask you for anything but your honest opinion.
Manufacturers are very careful to make sure that consumers are well-represented across every demographic, so that they can best keep their products or services up to date. When manufacturers need a particular "segment" of the population, consumers' names are pulled from the database according to age, gender, ethnicity or other specific quotas.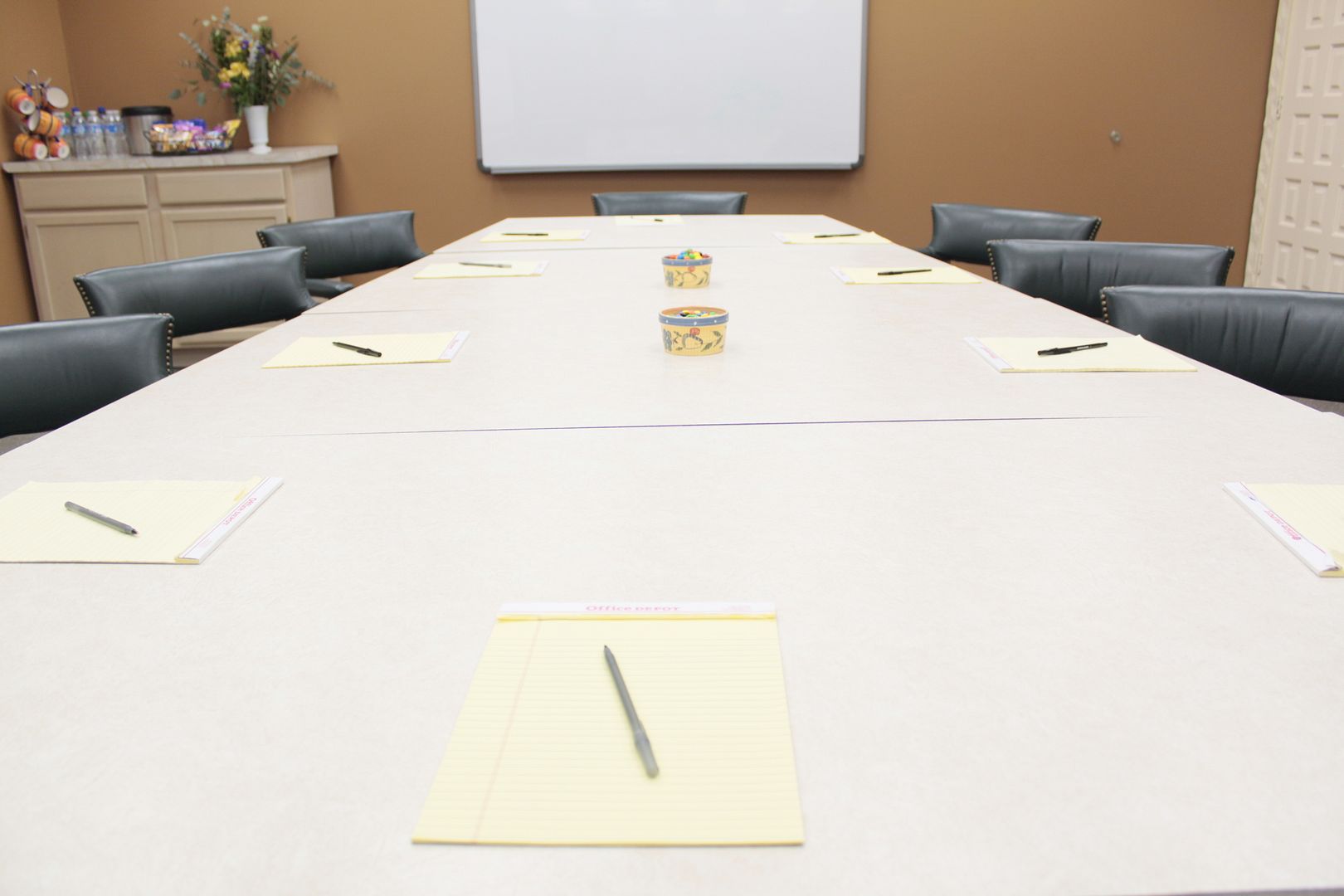 A typical focus group discussion room
Personal Opinion's professional team of telephone recruiters then calls to see if a consumer qualifies and is available and interested in a particular study. They always let you know when and where the study will be held, and how much you would be paid for your participation. Incentives range widely, depending on the length of the group and if there is any pre-work (such as trying diapers for a week or keeping a diary of your shopping). Consumers can commonly make anywhere from $40 or $50 for an hour-long focus group, to several hundred dollars for an all-day discussion group.
A typical computer test set-up
So if you are interested in getting paid for your opinion, call 899-2400 or click on
http://www.personalopinion.com/
and join the consumer database. Your opinion is very important, and like they say: Everybody has one, we want yours!
This is a sponsored post advertisement