I am on a tour of all of the frozen yogurt places around Kentuckiana and most recently, I visited
32 Degrees Yogurt Bar
at
The Summit
shopping center. We went on a Friday afternoon at around 3:45pm during the winter and it was very busy.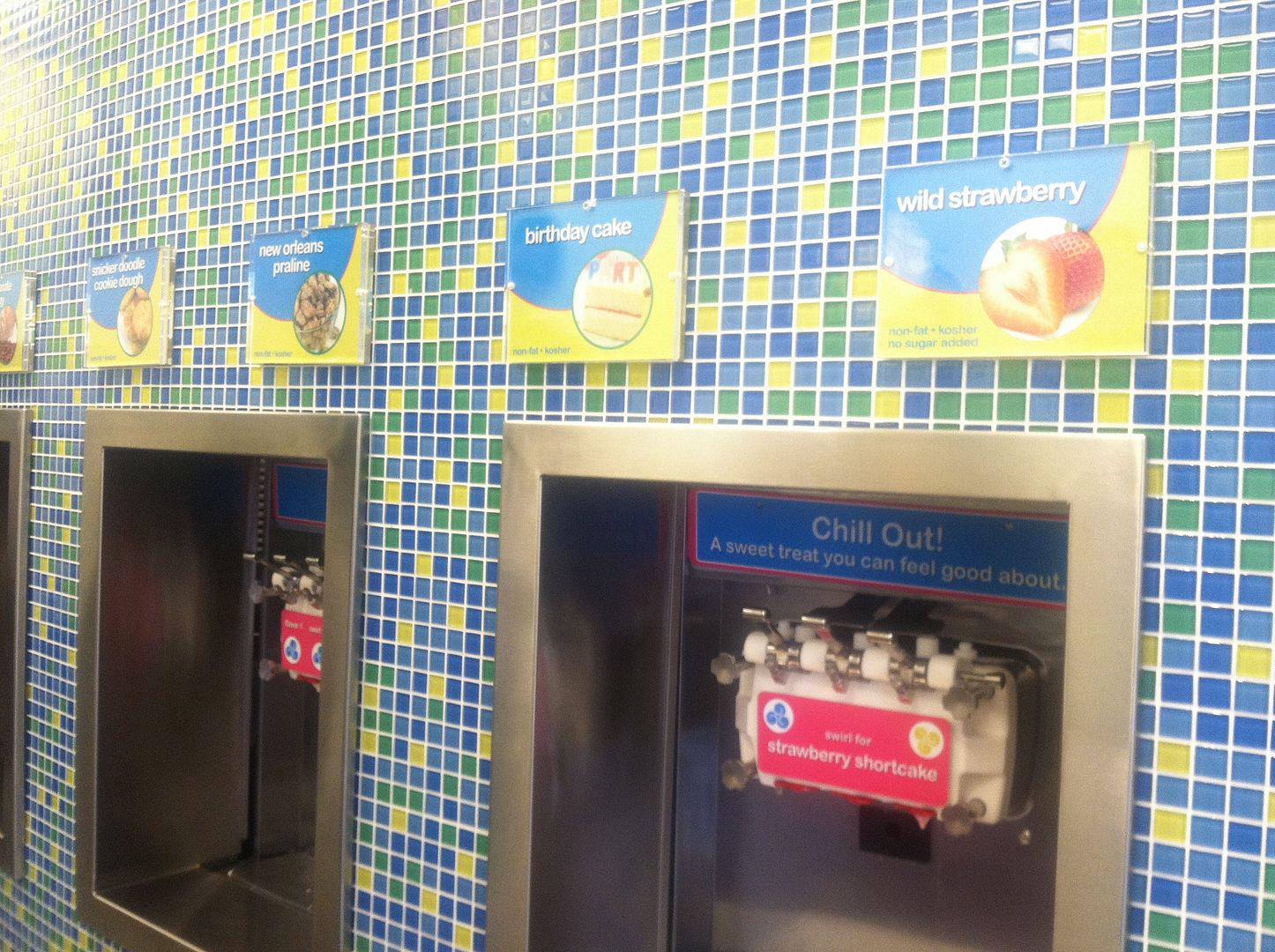 The first thing I noticedwas that the location was crowded. All of the tables were taken and people were crowded right by the door waiting to get their toppings and chatting. The store has two entrances and we entered on the side that faces Bed Bath & Beyond. The other side opens to a patio which I am sure is used more in other seasons and helps to disperse people.
We made our way to the cups and chose our
flavors
. They had a variety of about a dozen choices but not all of them ready so there were about 10 to choose from. I got the white chocolate mousse, my daughter got a mix of vanilla and chocolate and my son chose strawberry. My husband didn't get any, instead choosing to help manage the kids in selecting their
toppings
since it was crowded and a little more hectic than we were ready for.
The toppings are all in a buffet bar with spoons and they had typical toppings like sprinkles, fruit, popular candies and brownie bites but they also had some unique ones like little chocolate turtles that my daughter found fun! She also liked the iced animal crackers! I topped mine with some peanut butter cups and mini chocolate chips, a little stream of chocolate sauce and topped it with whipped cream. My son selected gummy worms and fruit for his toppings.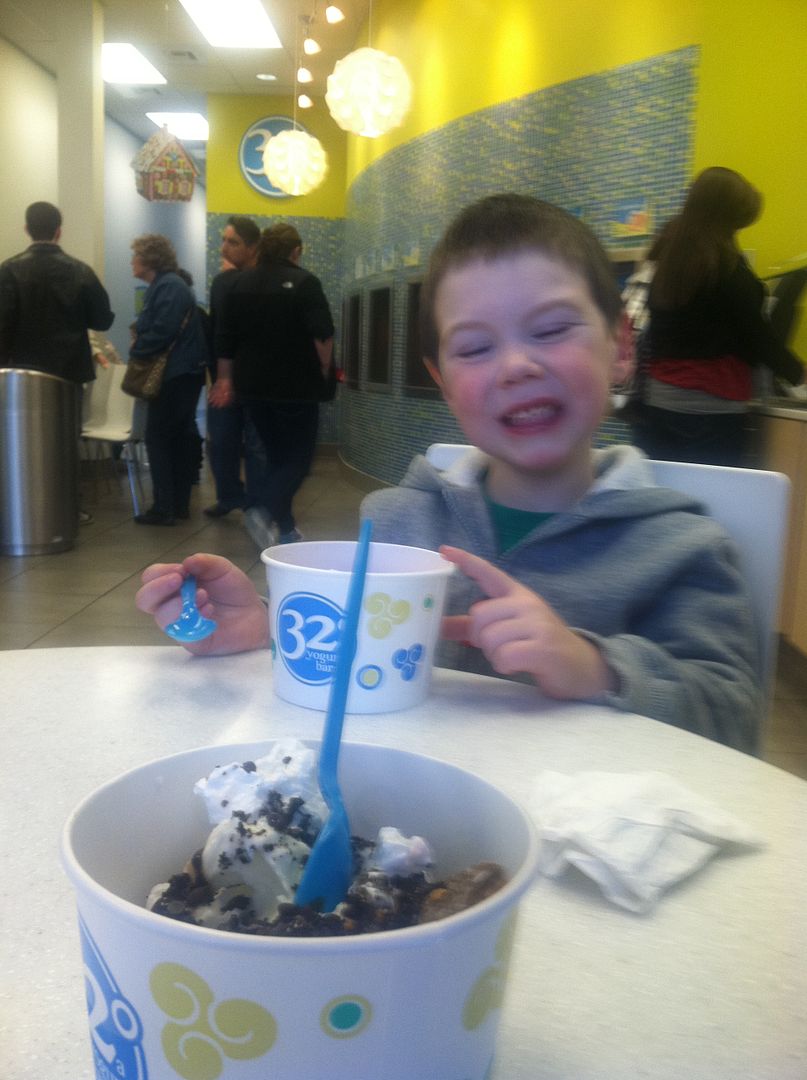 We made our way through people entering and standing around to get their yogurt to the register. I wish the register was right there on the end of the bar of toppings because I had visions of my little kids wading through to find the scale at the counter and dropping their cups! We made it and they weighed them all together. It is 45 cents per ounce like most of the other local frozen yogurt shops. We filled our cups moderately, not full and it was just over $12 for 3. We had a Groupon and it covered the entire bill.
While I purchased the desserts, my husband waited for a seat. All of the tables were taken, we thought we were going to have to sit in the car! Luckily, someone got up while I was completing the purchase and my husband grabbed the table right by the door. Cold with people coming and going, but we did get a seat. Busy is great for business, but made it a little stressful. By the time we were eating , it was clearing out and bit and not as hectic. By then it was a little after 4 and getting closer to dinner.
We enjoyed our treats. My daughter really loved the little chocolate turtles and my son ate everything in his cup, so I take that as a sign of approval for sure. I liked my white chocolate mousse but it wasn't quite rich enough for my liking. I did find it a little bit icy and not as thick and creamy as some of the other places I have tried. Overall, it was a nice afternoon treat to enjoy with a discount. And, I think I would have had a different experience if we went during warmer weather and people were spread out on the patio and not all cramped in the store.