We recently visited
Joe's Older Than Dirt Restaurant
(8131 New LaGrange Rd Lyndon, KY 40222) because of the recent Groupon. You'll know when to turn off of New LaGrange Road by the giant moose and two pigs on the front lawn. It looks like a couple of small buildings and event tents from outside. The tents are for outdoor dinning and drinking during the warmer months - they look nice and cozy inside, but would do a great job handling a crowd.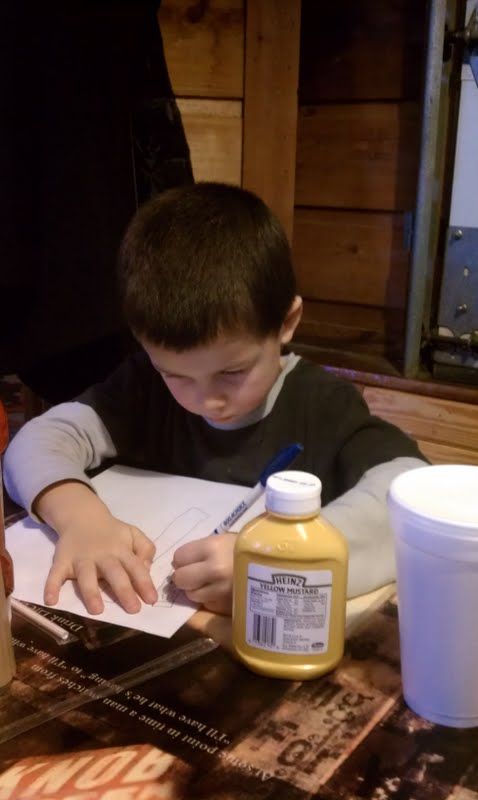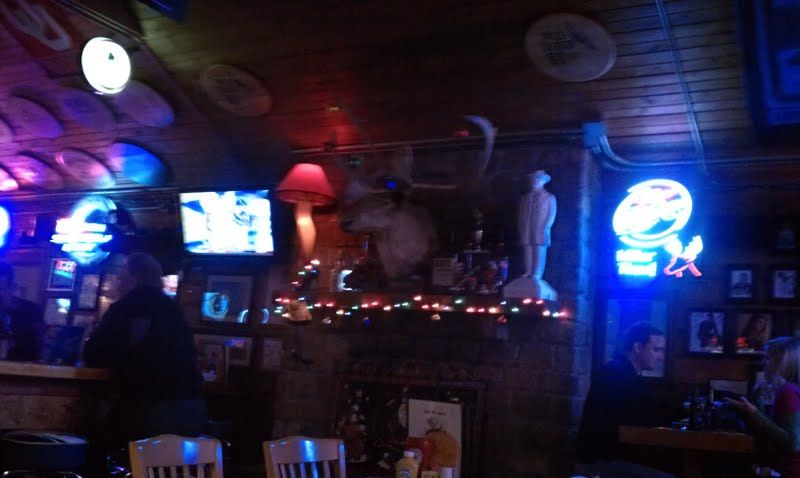 The story goes that "Joe" opened the restaurant in his parent's backyard in 1937, and then it grew and grew requiring him to add on more space. It's definitely a bar feel when you walk in, but it also feels family friendly. It's a sports bar feel with lots of TVs, animal heads, alcohol and sports memorabilia on the walls. It's got a wide selection of pub food from nacho appetizers to pizza and chili, to an Oreo cake dessert. They do have a kid's menu with four choices, but they don't serve chocolate milk or apple juice. They did bring my kids' milk in Styrofoam cups with lids instead of the large plastic cups the adults had their drinks in. And while we waited for our food to come, the waitress brought out a little bag of crayons and some paper for the kids.
Everyone enjoyed their food, and the kids enjoyed watching the various sports on the TV and listening to the juke box songs. There is live music Wednesdays and karaoke on Tuesdays and Thursdays. All in all, it was good food for good prices, but I'd love to go for a date night with my husband next time!
By guest contributor:
Caryn