Last year we attended the
Thunder Preview Party at BowmanField
sponsored by McDonald's - a free event with your pegasus pin or Thunder Funder cup from McDonald's. It was a fun for our family to have an outing on a weekday evening and my 18 month old was excited about seeing and touching the planes, helicopters and things with wheels.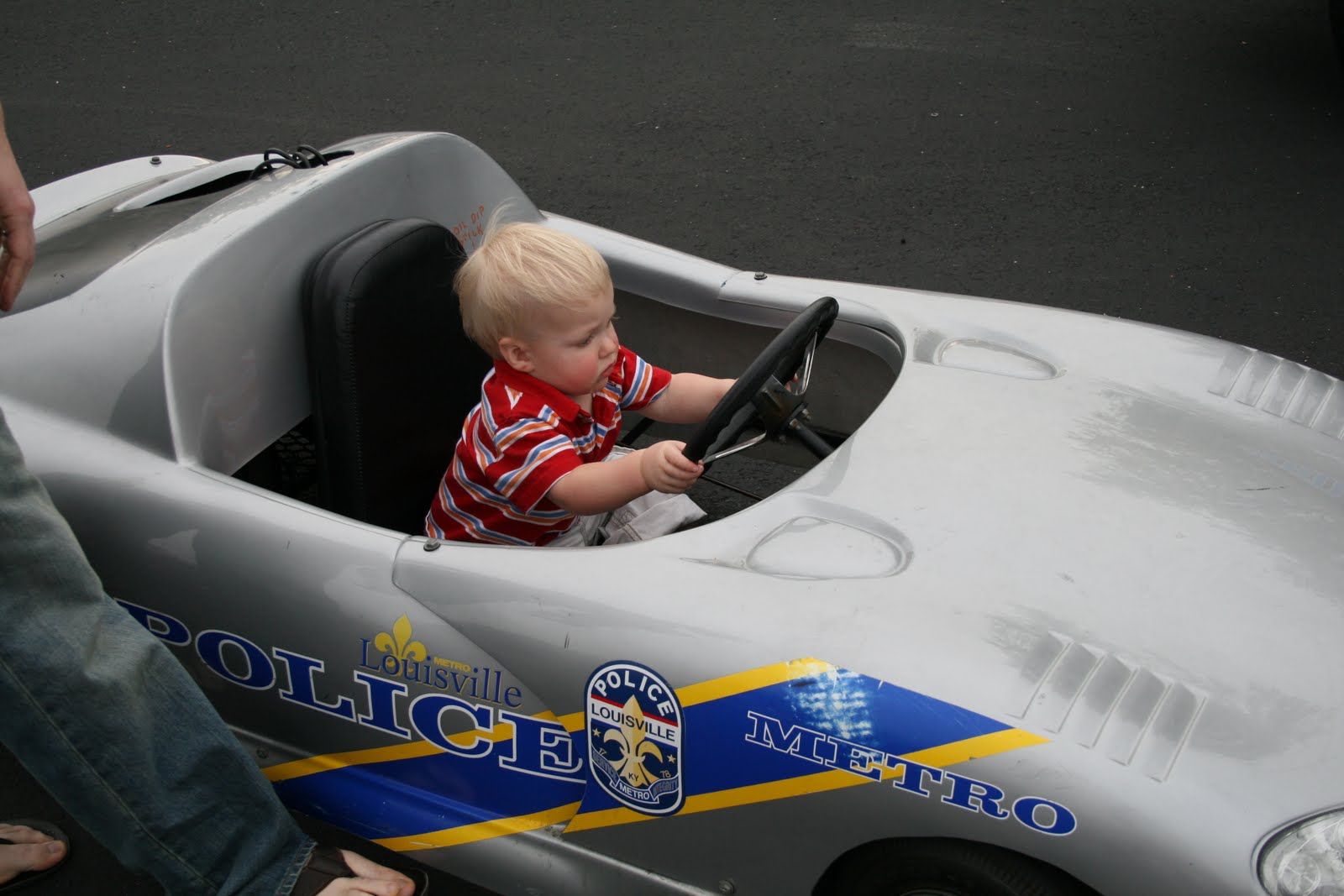 We arrived around 5:30pm and were directed to designated free parking. The attractions ranged from taking a helicopter ride (fee associated with this) to sitting in a police car, to viewing one of the airshow jets, to several booths with kid friendly (preschool age and up) activities. There were some food vendors and music from a local radio station to complete the event. Lines were very quick and short. My son loved riding in a mini police car and sitting in a helicopter with Daddy. Staying for 45 minutes was enough for my son, as it was nearing his bedtime. We will return this year as he'll be able to enjoy and participate in more activities now that he is older.
This year's 2012 Thunder Preview Party is at Bowman Field on April 5th from 5-9pm!
By guest contributor:
Tanya