We just got back from the
Lego KidsFest
in Cincinnati and a visit to the
Cincinnati Museum Center
. We wanted to make it an overnight getaway to have time for both so we stayed overnight at the
Embassy Suites in Blue Ash
. This hotel is not downtown, but we decided that the amenities and suite-style room would be worth the short drive. It was very easy to find off of I-71 just north of Cincinnati, just about 15 minutes from downtown.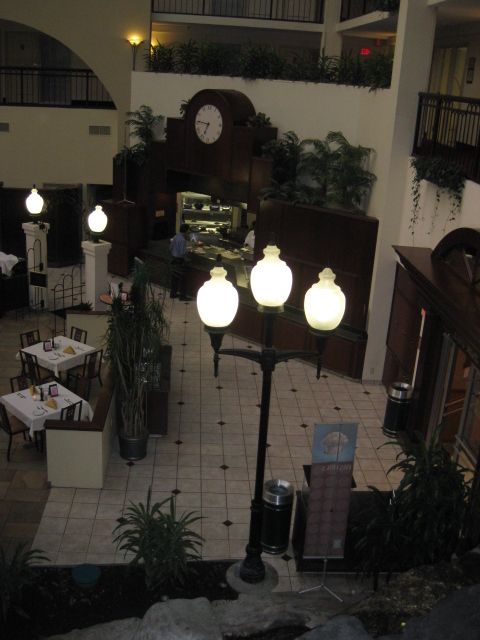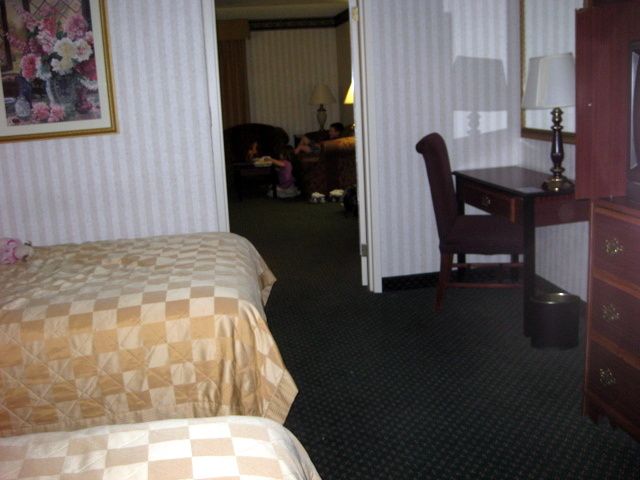 There was a special rate during the Lego KidsFest for the hotel stay but even without, the rates are reasonable and on a recent search, I found rates for under $100! You do not have to pay to park like at typical downtown hotels, a great hot breakfast is included as well as a nightly manager's reception from 5:30-7:30 that includes complimentary beverages (alcoholic and non-alcoholic) and snacks. All of this is in your rate plus a nice pool and some cool fish and turtles.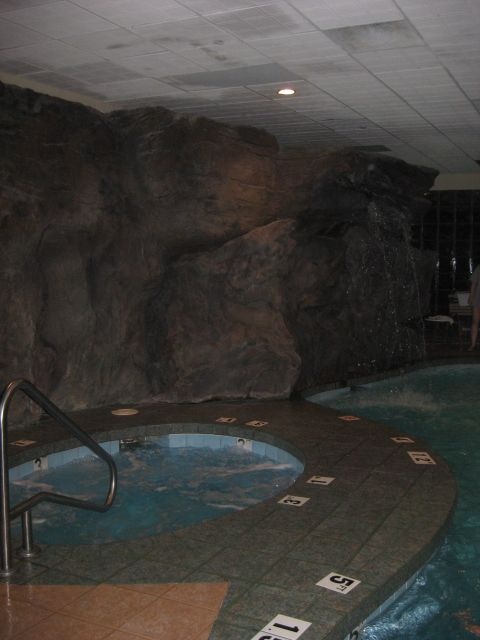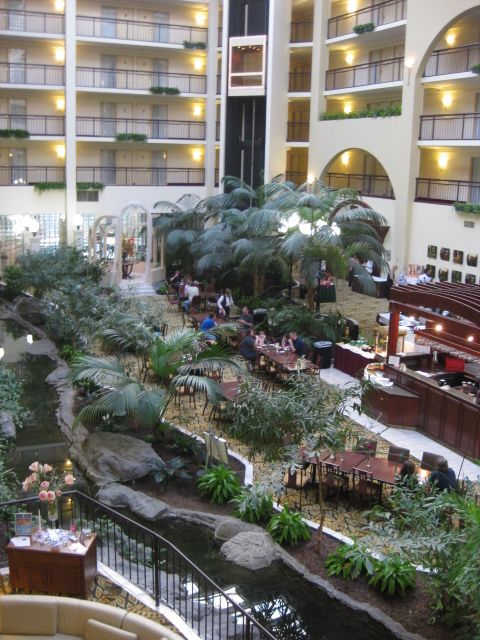 The staff was really cordial when we arrived and check-in was quick. They gave me a nice list of restaurants in the area since we were headed out to dinner soon. Our room was clean and modest. The last thing I need is a room decked out with things my kids can break! It was just what a family needs with a door separating the bedroom from the den area so that when the kids go to bed, we could go watch some TV. Perfect since it is March Madness time and we *needed* to watch basketball. The room also had a microwave and a mini-fridge, great additions for families.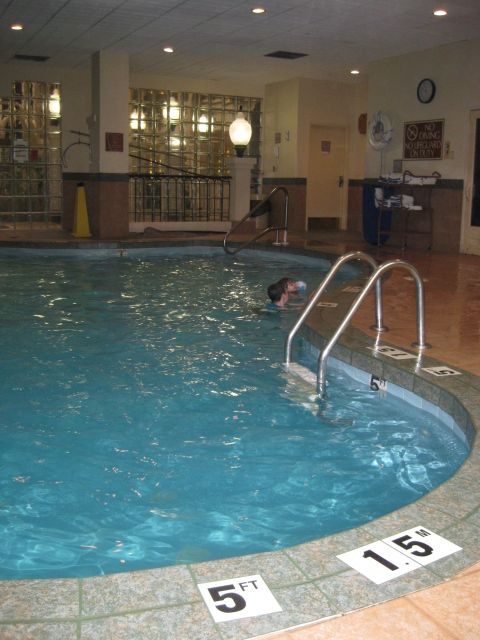 We enjoyed a drink from the manager's reception and popcorn for the kids before heading out to dinner in the quaint town center of Montgomery. When we returned, we went for a quick swim in the indoor pool which is open from 5am-11pm. There are towels there so you don't have to bring separate ones and bathrooms conveniently in the pool area! There's a heated pool with a water fall and a hot tub. The kids had a blast!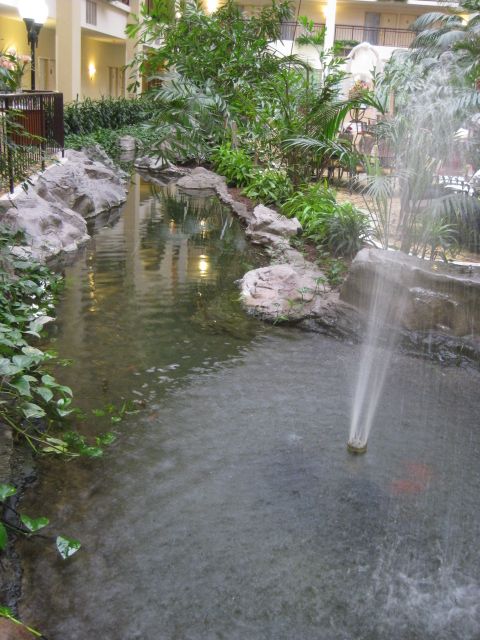 In the morning, we opted to lounge in our pajamas so I just went down to the breakfast area and brought food back to the room. We kept it casual so we didn't have to chase them around the dining area, since they are a rambunctious pair at 3 and 5. The hotel had trays, so it made it easy for me to get food for everyone, including a made to order omelet, in just two trips. They had everything from eggs, to yogurt, to muffins, to breakfast meats and more. Pretty much anything you would want! Plus, an assortment of beverages.
We were very comfortable in the suite set-up. It was much better than the last few overnight stays we have had in standard hotels rooms which were very nice but more compact. Days are long and tiring when you are doing fun activities out of town, having a little separation in a suite set-up, that's nice!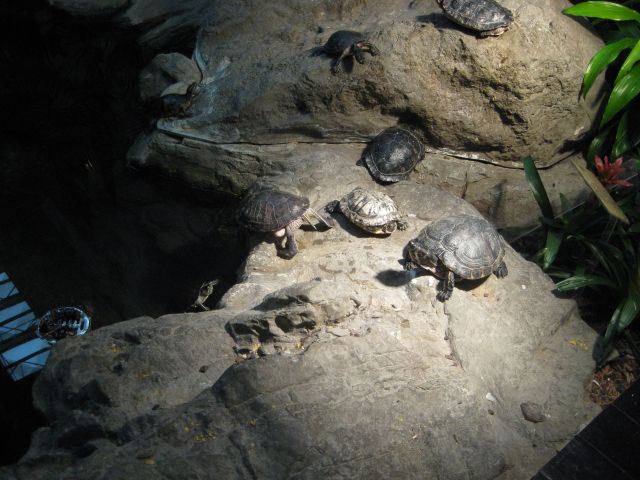 Check out was super fast and easy and we stopped by the streams running through the hotel to watch the turtles and fish swim around. The kids really liked as we watched a turtle slowly make it's way to the water and dive in.
If you take a weekend trip to Cincinnati, I would seriously consider staying at the Embassy Suites in Blue Ash. And, in other locations, see if there is one available! It's an ideal set-up for families!
Stephanie