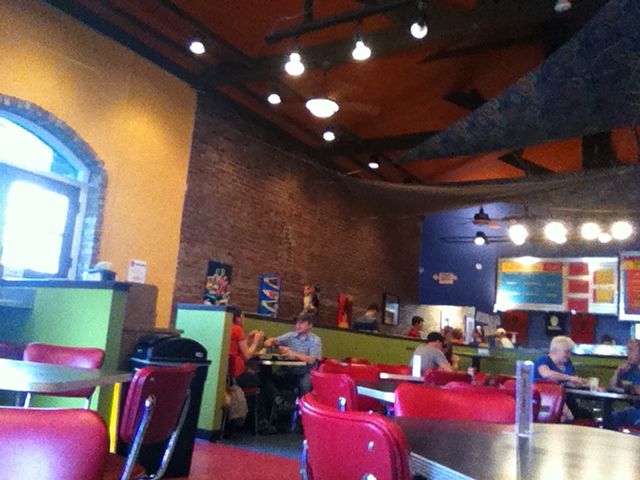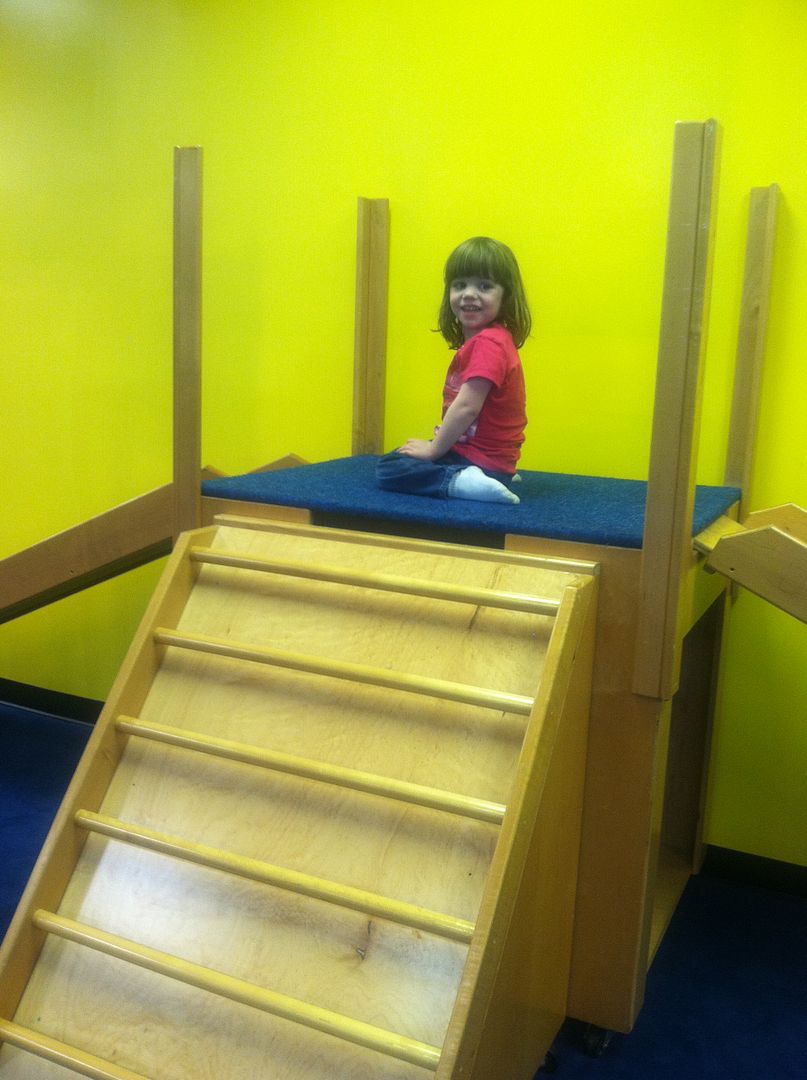 At My Gym in Louisville, you can drop your kids off for a
Parent's Night Out
2 Fridays a month. It is very reasonably priced ($25/$35/$40 for 1/2/3 kids 16mo to 8years) and they play and have dinner! We dropped our kids off recently and they ran off and were thrilled to be there. It started at 5pm. Then, after running some errands (alone!), I picked my husband up and we headed to the
Nulu
area of Louisville and hit
Taco Punk
, a new quick-serve gourmet taco restaurant.
We were able to park right off of Market and walk to Taco Punk. It was a nice evening and people were seated outside and inside. What's cool about this location is that it can be open air, so they had the front open. It's casual without wait staff and we took a while to read the
menu
. I chose the barbeercoa taco and the pineapple pork taco and got the beans on the side. It also came with chips. My husband got a chorizo taco and a barbeercoa taco with queso to go with his chips. We chose simple toppings like cilantro , onions and jalepeno peppers. There are many options, some of which you pay extra for. We both got a drink (mine was free from the text club I joined right then!) and it totally just over $20. We used a
Seize the Deal
voucher!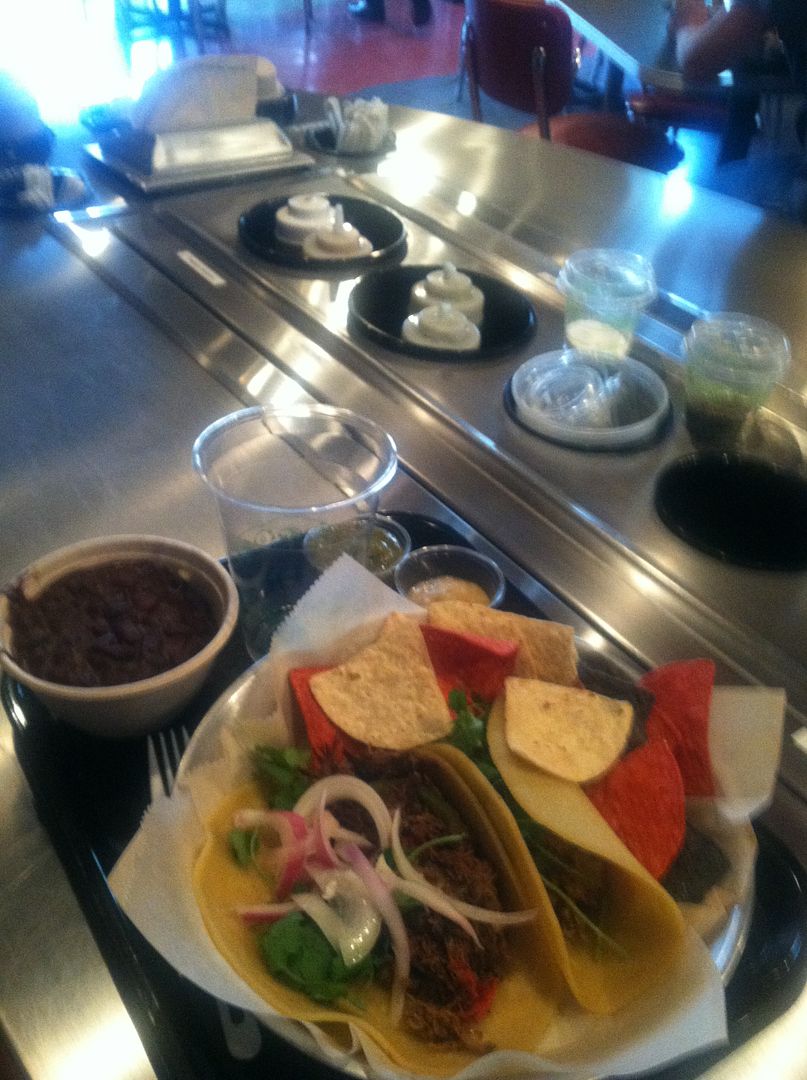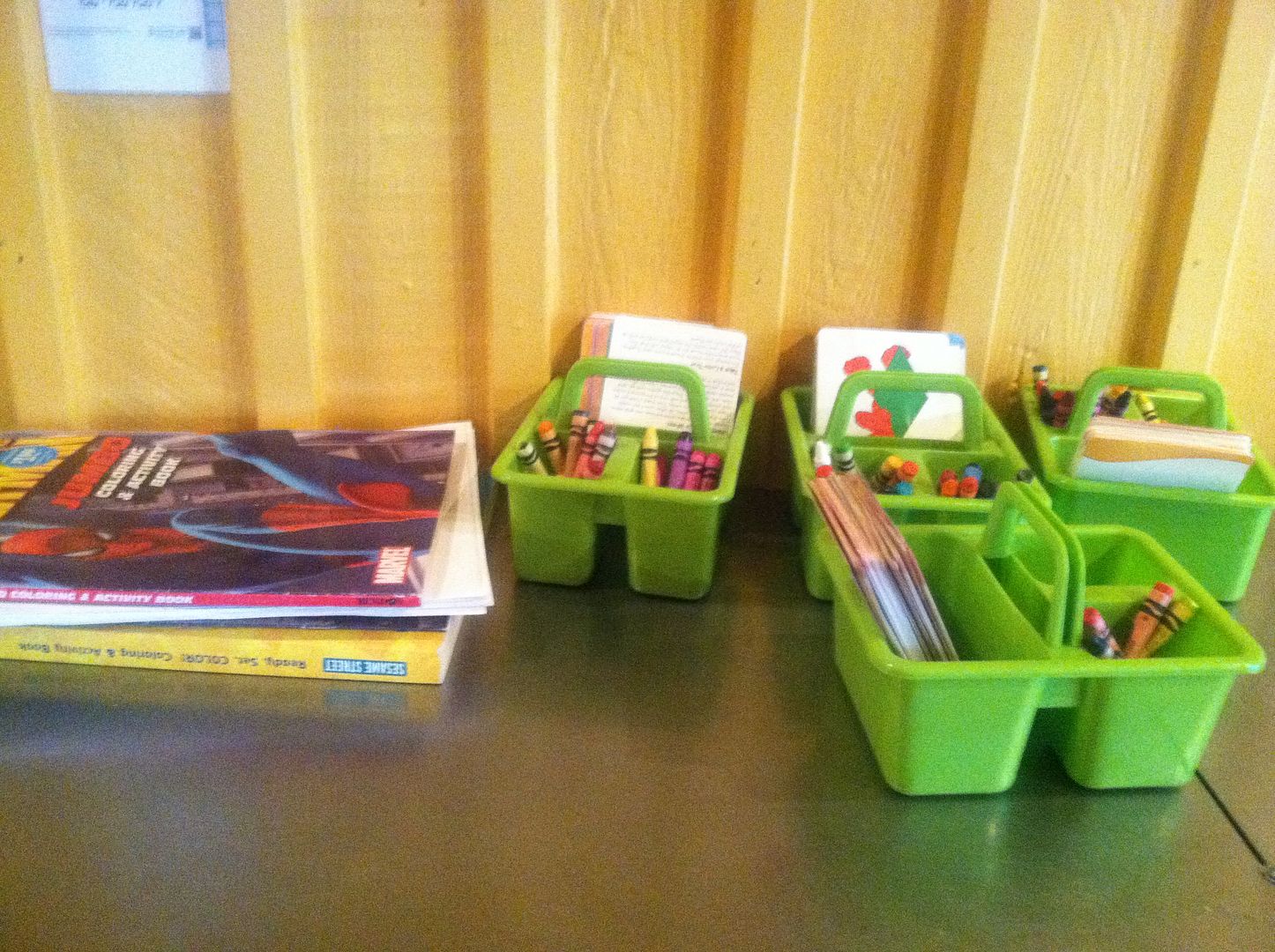 Then, my favorite part, we went to the salsa bar. They had several unique salsas to choose from. I got a small container or each. We sat and enjoyed our meal, fresh air, people walking by and everyone relaxing in this nice atmosphere. I did notice that they do have little buckets of flashcards and crayons for kids if you come with the family (kids eat free on Tuesdays)! I liked my pineapple pork taco the best and I LOVED, LOVED the pineapple habenero salsa. It was sweet with a kick, like nothing I have had. I put some of the salsa verde on my bareercoa taco and my husband enjoyed his queso too! It was really good food in a casual relaxed serve setting.
After the meal, we took a stroll around the East Market area and browsed in windows and saw some restaurants we want to try one our next date night. Then, we had some time before we had to pick up the kids so we ran an errand and arrived at
My Gym
at around 8:30. My kids were so happy and sweaty! They gave us a full report of the pizza, juice, ball pits and climbing endeavors. It was such an easy drop off and pick up, we will be taking them to
My Gym
again!
Stephanie