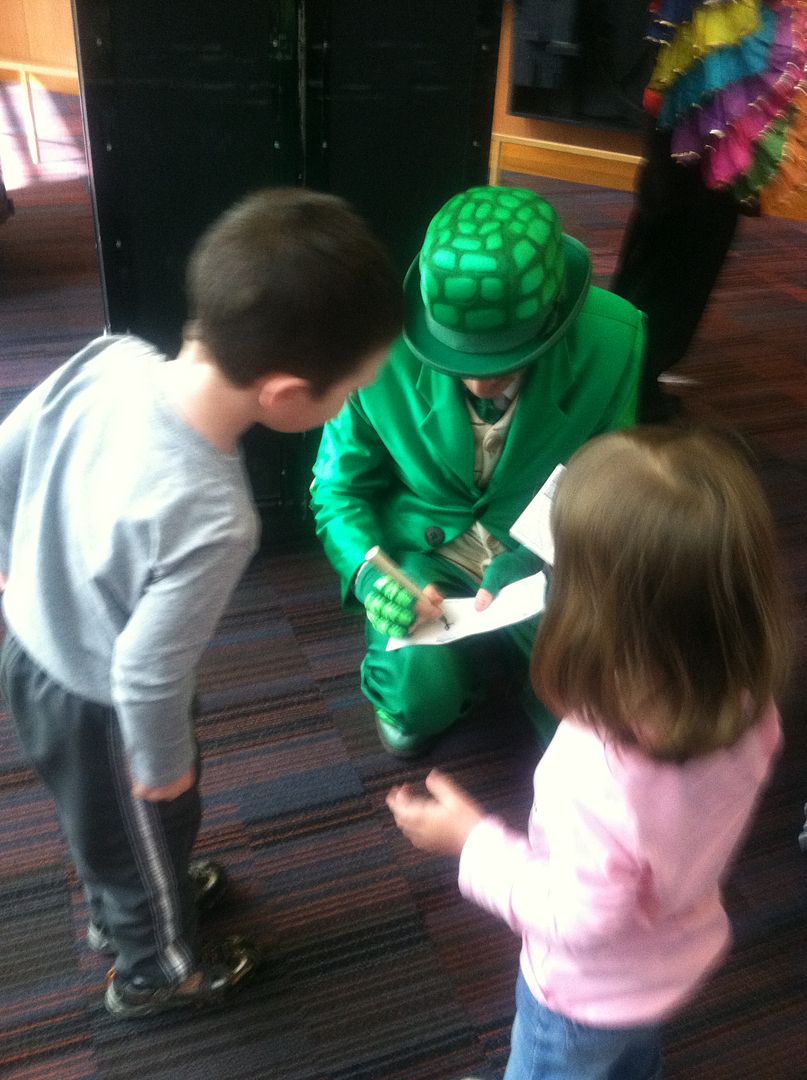 I took my children to a free public performance of
Lyle the Crocodile by Stage One Family Theatre
. They had some free performances over spring break. We parked at the
Kentuky Center
parking garage for convenience. It was worth the event parking fee to be right there, since I was running late!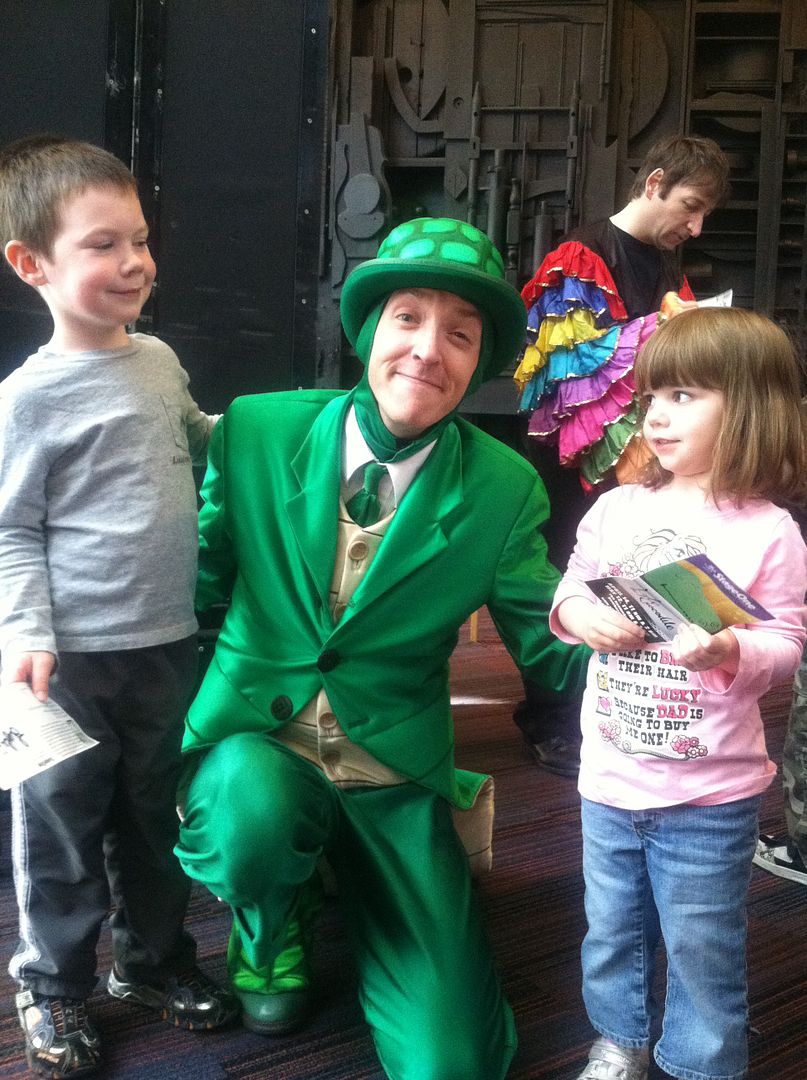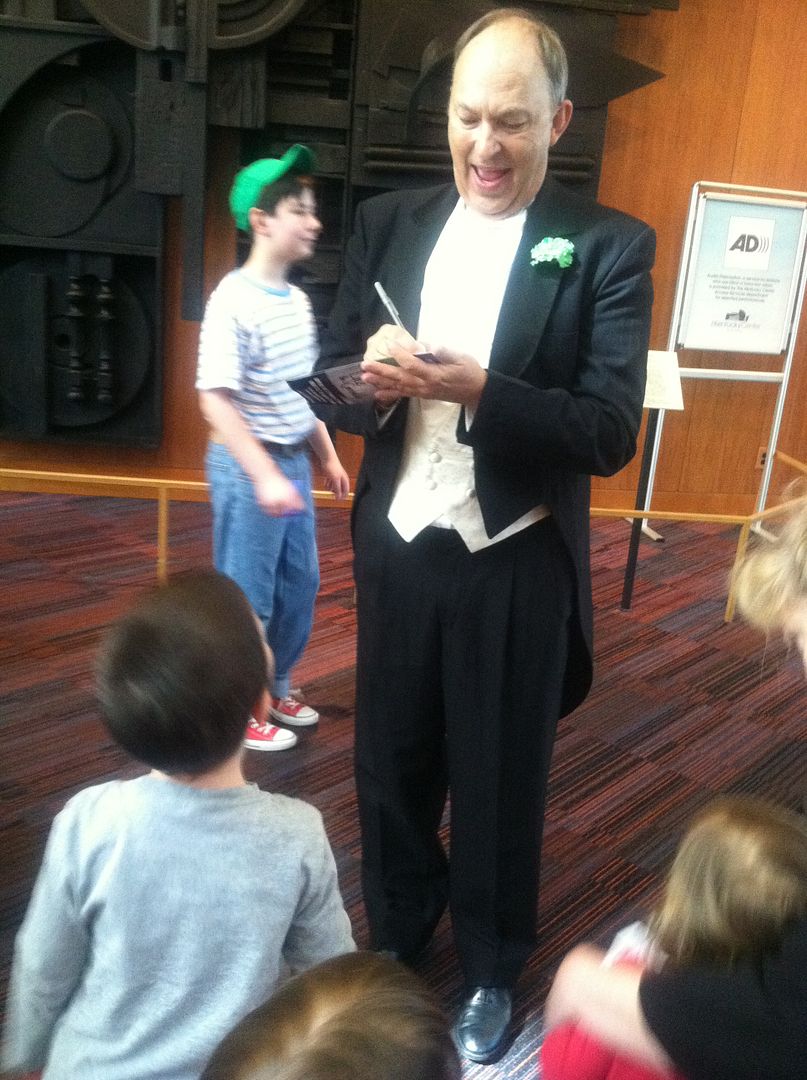 The Kentucky Center has a few theaters and this show took place in the Bomhard Theater. We sat toward the top in the center and had a nice view of the stage. The show was 60 minutes long and my children and I truly enjoyed it. My children are 3.5 and 5 and they were able to follow the play and understand the moral of the story. The show had silly parts that made the kids laugh, simple scene changes that kept the story moving and wonderful actors. By the end of the show, my kids were clapping along doing Lyle's quirky happy crocodile dance (you'll have to go see the show to see what I am talking about!!). 60 minutes was just enough time to hold their attention but also make it worth my trip to downtown to see the show. As we left, some of the actors were in the lobby to sign the show cards we were given at entrance. My children waited in line like they were about to meet the biggest celebrity!! They were in awe when they saw the actors up close and that was a sign to me that they really enjoyed the show.
I love exposing my children to a variety of things and I think Stage One Family Theatre is doing a wonderful service in providing a moderately priced ($12.75) theater show that is of such high quality. This show can be a great introduction to theater!
Stephanie
Now....you can enter to win tickets! They have 2 public performances on May 12th! Click
HERE
for show info.