The Smokehouse BBQ
(5414 Bardstown Road Louisville, KY 40291) is conveniently located by the intersection of Hurstbourne and Bardstown Rd in Fern Creek. It was converted from an old Pizza Hut, with plain decor inside...mostly wood paneling and pigs. There are some TVs to watch while you eat, but it doesn't have that "sports bar" feel to it.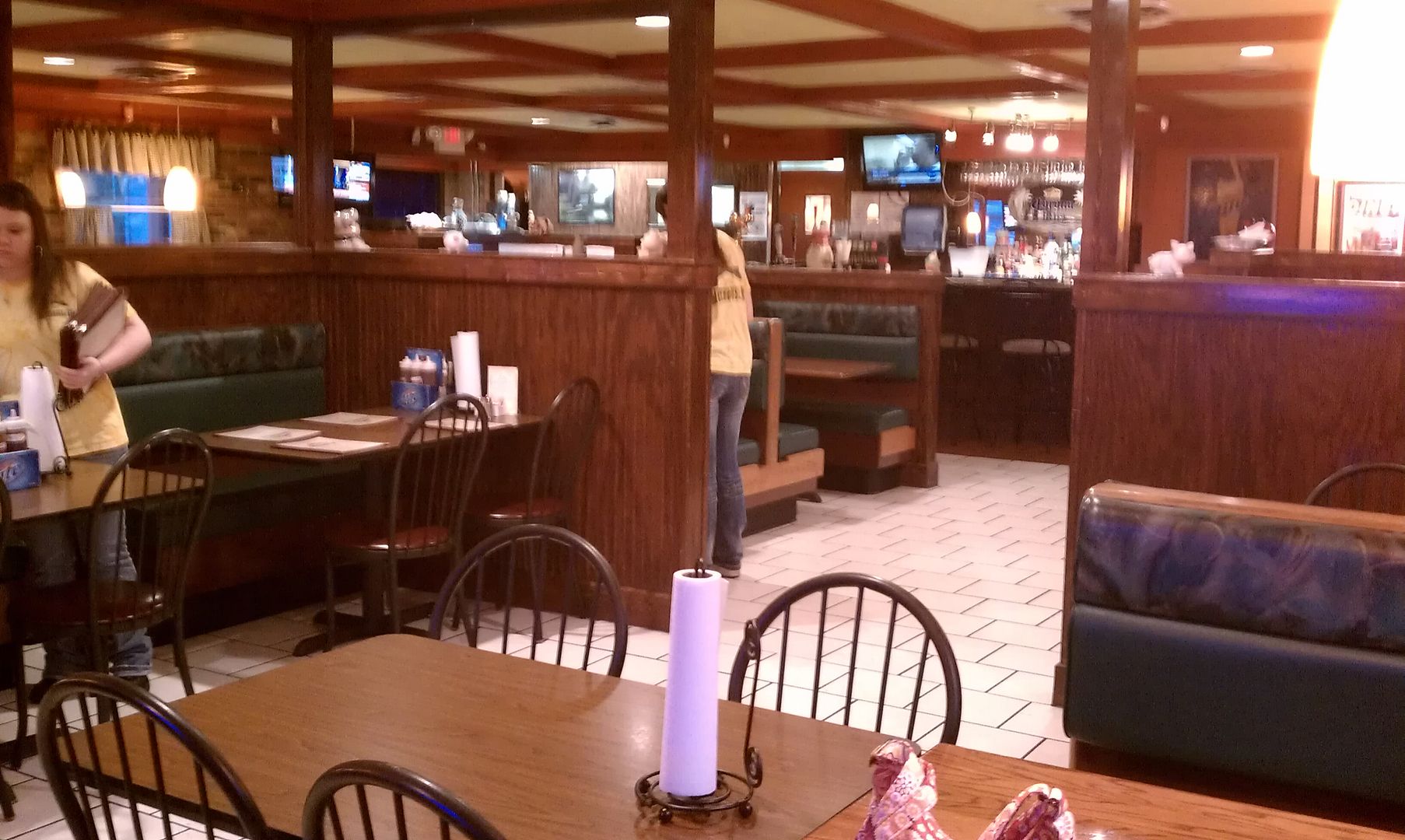 Every table is equipped with a paper towel roll and a case of assorted sauces (I tried some of each, but preferred the "spicy" sauce even though I don't like spicy food). Drinks are served in a mason jar, and they have Barq's Red Cream Soda on tap along with Fanta Orange, Mr. Pibb, and other beverages. While their focus is clearly ribs, they have a good selection on the menu. You can order soups, salads, potatoes in various forms, turkey, chicken, and of course pork. They have quite a lot of side dishes to choose from, and I thought they did a great job with the vegetable side dish I got. I ordered the loin ribs, and couldn't have been more pleased. They were literally fall-off-the-bone juicy, were the perfect pinkness, and had a smoky flavor I just can't replicate at home. They also have delicious appetizers, desserts, a kid's menu, and combination offers to choose from.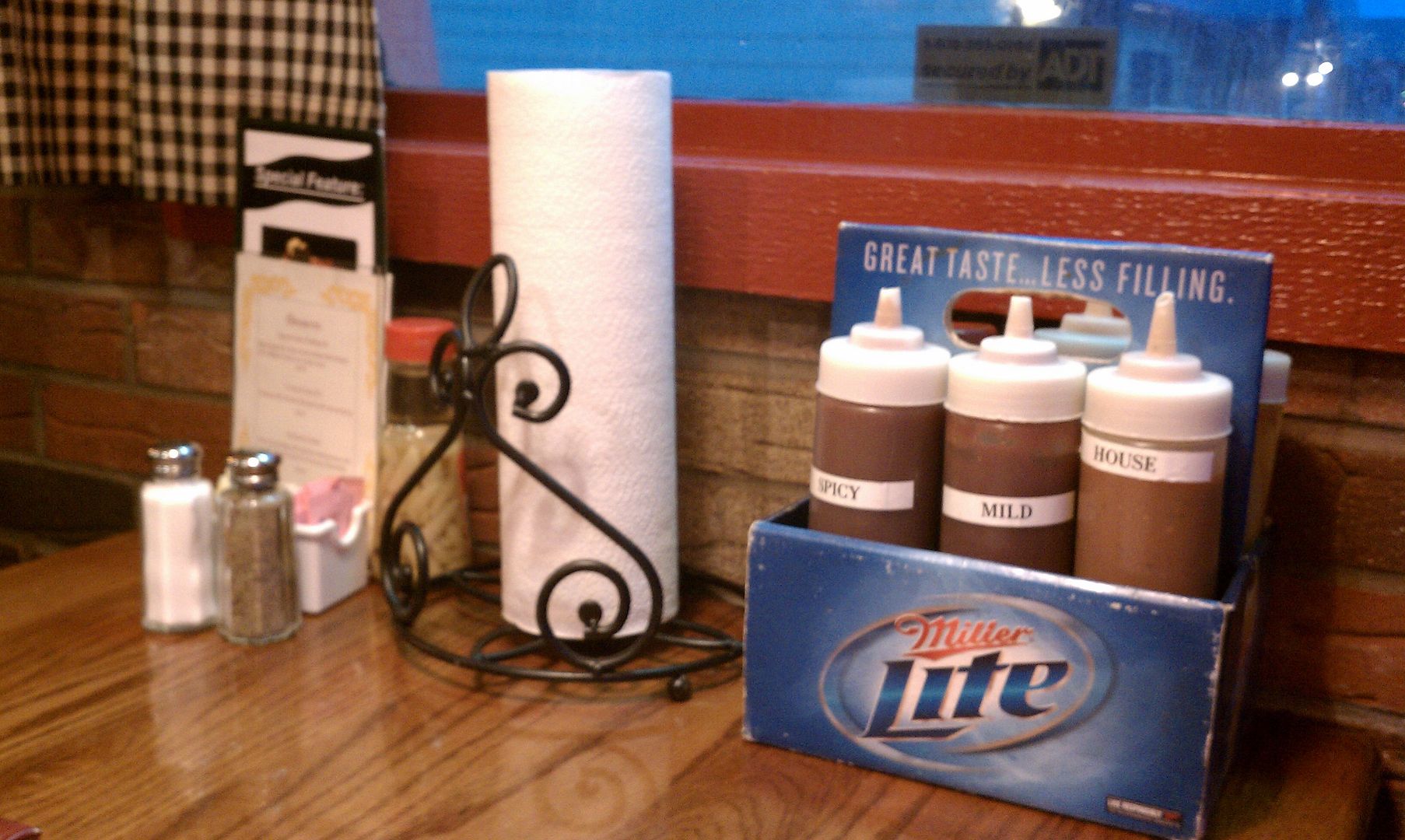 Some of the menu items are not as obvious as they seem. The baked apples is actually an apple that's been cored and stuffed with various deliciousness, and I've heard the pies are not exactly like pies. However, it was all delicious, and something a little different from normal is always nice. I thought the prices were better than average (half-slab dinner with two sides, $12.95; whole slab, $19.95) especially considering how much meat came on the ribs! I can't imagine anyone needing to eat a whole slab, however it does make for wonderful leftovers!)
Smokehouse feels like a real mom and pop restaurant with all the charm and friendliness that comes with it. I'd recommend it for a simple date night, a get together with friends (They do not take reservations, but with a courtesy call ahead, they will get tables set up for large parties), or a family dinner.
By guest contributor:
Caryn