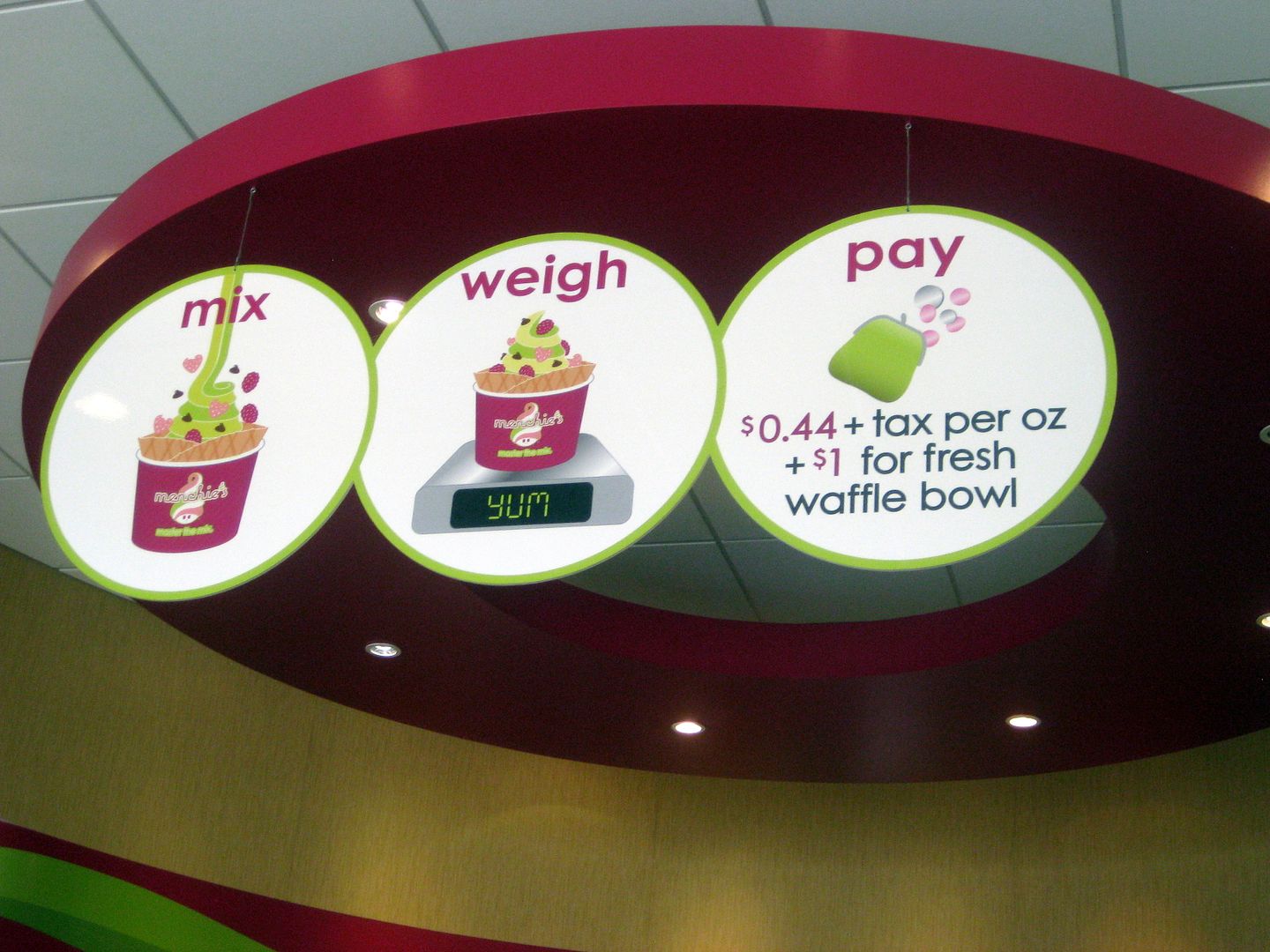 If you are a regular reader of this website, you know that I am on a tour de froyo. Slowly but surely, my kids and I are hitting all of the frozen yogurt spots and reporting on them.
Menchie's in Shelbyville Rd. Plaza
in St. Matthews was one of those recent stops. We went there on a day when they had some special programming (found that on their
Facebook page
) and had a really nice time.
The floor plan of the shop was simple but flows really well. It is circular and it kept my kids moving along the build-your-froyo path. We picked up our cups on the right (they also have waffle bowls!) and we each chose our flavors. We went with some standard favorites of vanilla and chocolate. They had a flavor for everyone, I think I counted 12.
Then, it was on to the toppings. They have toppings in covered containers with scoops and then some buffet style that needed to be chilled like fruits or special chocolate candies. Finally, you can top it with whipped cream or chocolate sauce and more. You return back to the central counter to weigh and pay. The staff was friendly and offered a fold-able cardboard car to each of my kids. We also picked out our cute spoons. I know, silly to get all excited about spoons but I have to say, they are some darn cute spoons with their little Menchie character on them. It's 44cents and ounce and $1 for a waffle bowl. We were modest with our portions and spent around $8 for the three of us. Like other places, it can get pricey fast but I just let my kids pick 3 toppings and I regulate how much frozen yogurt they pump into their cup.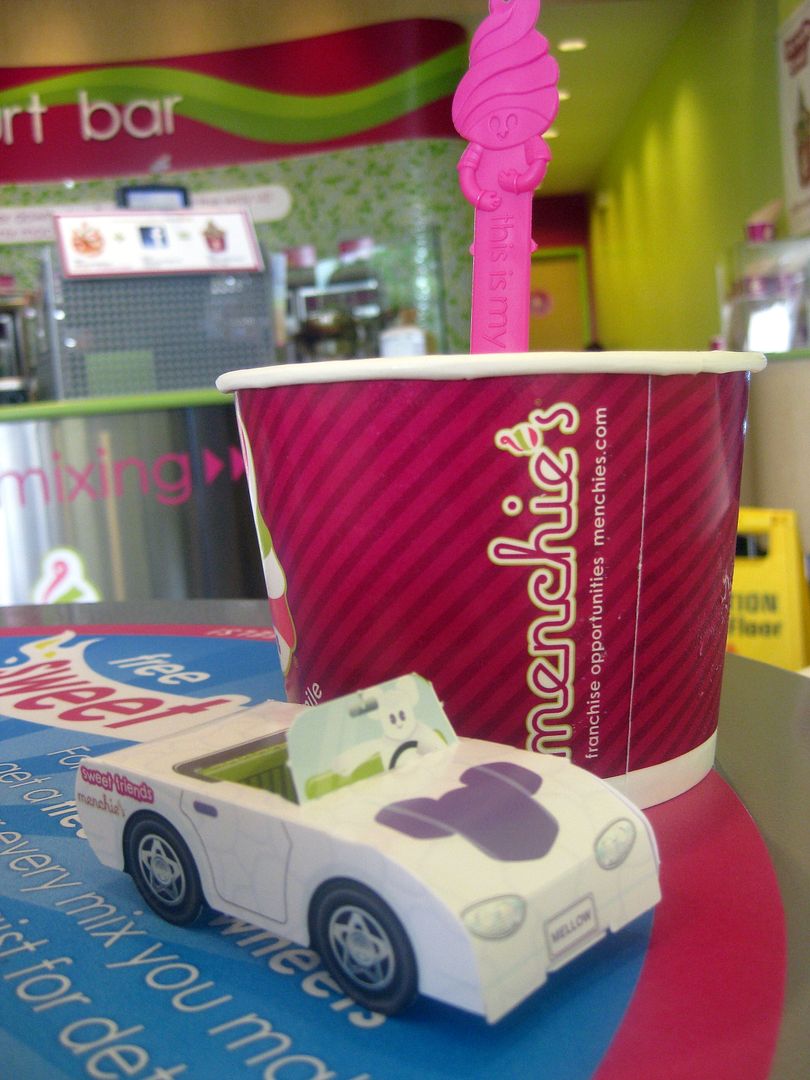 They have seating outside and inside. It was quite warm that day, so we stayed inside. The kids assembled their cars and ate their frozen yogurt. I thought this frozen yogurt was particularly creamy and smooth. It didn't seem to melt as fast as others and I think that helps to measure how nice and thick it is! We are every last bit and then the kids did some coloring on the chalk board and we headed outside where they were giving kids free t-shirts to decorate with fabric markers. Usually, when we stop for frozen yogurt, my son finishes before my daughter and he gets anxious waiting for her and causes trouble! We didn't have that problem at
Menchie's
because he played with his new cardboard card and drew on the chalk board!
It was great to see a shop doing something different and offering a family friendly activity for their patrons. All of the kids were loving coloring the shirts. I would definitely go back to this frozen yogurt shop, especially if they had another craft!
They post promos on their
Facebook
page too, free waffle bowl days, double reward points (they have a reward card) etc. And, they are opening another shop on Chamberlain Lane near the Moe's just off of the Gene Snyder at Brownsboro Rd.
Stephanie