Cupcakes for lunch? Oh, yes we did! My daughter and I were running errands and I had a coupon for
Copper Cupcake
and so we stopped into this
Norton Commons
bakery for a treat and to pick up some extra for our friends.
It's an inviting little shop with a few seats outside and inside, making for a perfect spot for a treat with my daughter. The woman working was very helpful and friendly and the shop was spotless. We chatted about the cupcake flavors and I inquired about their ingredients since our friends need dye-free treats. Copper Cupcake uses high quality ingredients and many from
local farms and suppliers
. She checked the dyes for me so that I could make the best selections for my friends. There were some with artificial dyes but only a few so I was happy to have so many choices for my friends, usually they are limited.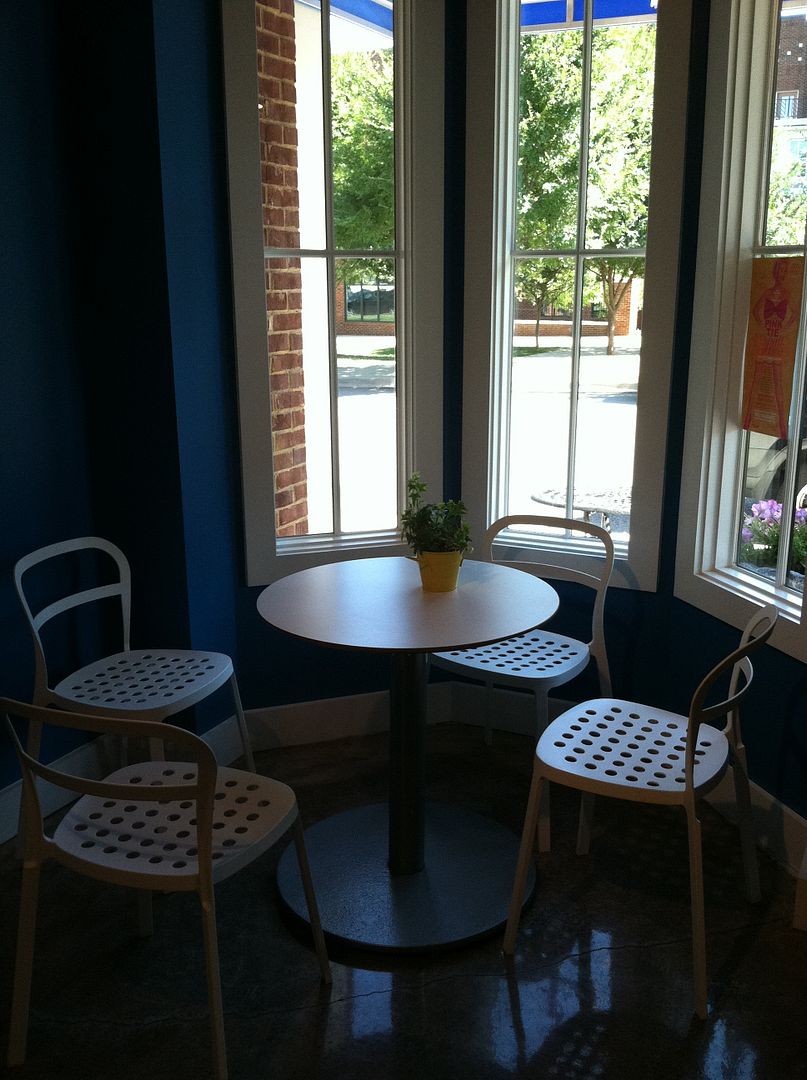 We got a dozen cupcakes, half to give to friends and half for our family. We chose a variety of cupcakes, I think we got one of everything except the red velvet (save that for next time!). We had a coupon from ValPak so it was about $18 for 12 cupcakes since it was buy 6, get 6 free. Click
HERE
for the coupon.
My daughter chose a vanilla cupcake with chocolate frosting and sprinkles to have at the shop. I sat with her and enjoyed her sugary giggles and chose to have mine at home after lunch. It was hard to wait though! She ate all of the cupcake, to the last crumb. As far as cupcakes go, they were not very messy and I thought it had just enough frosting to cupcake ratio - is that a real bakery statistic?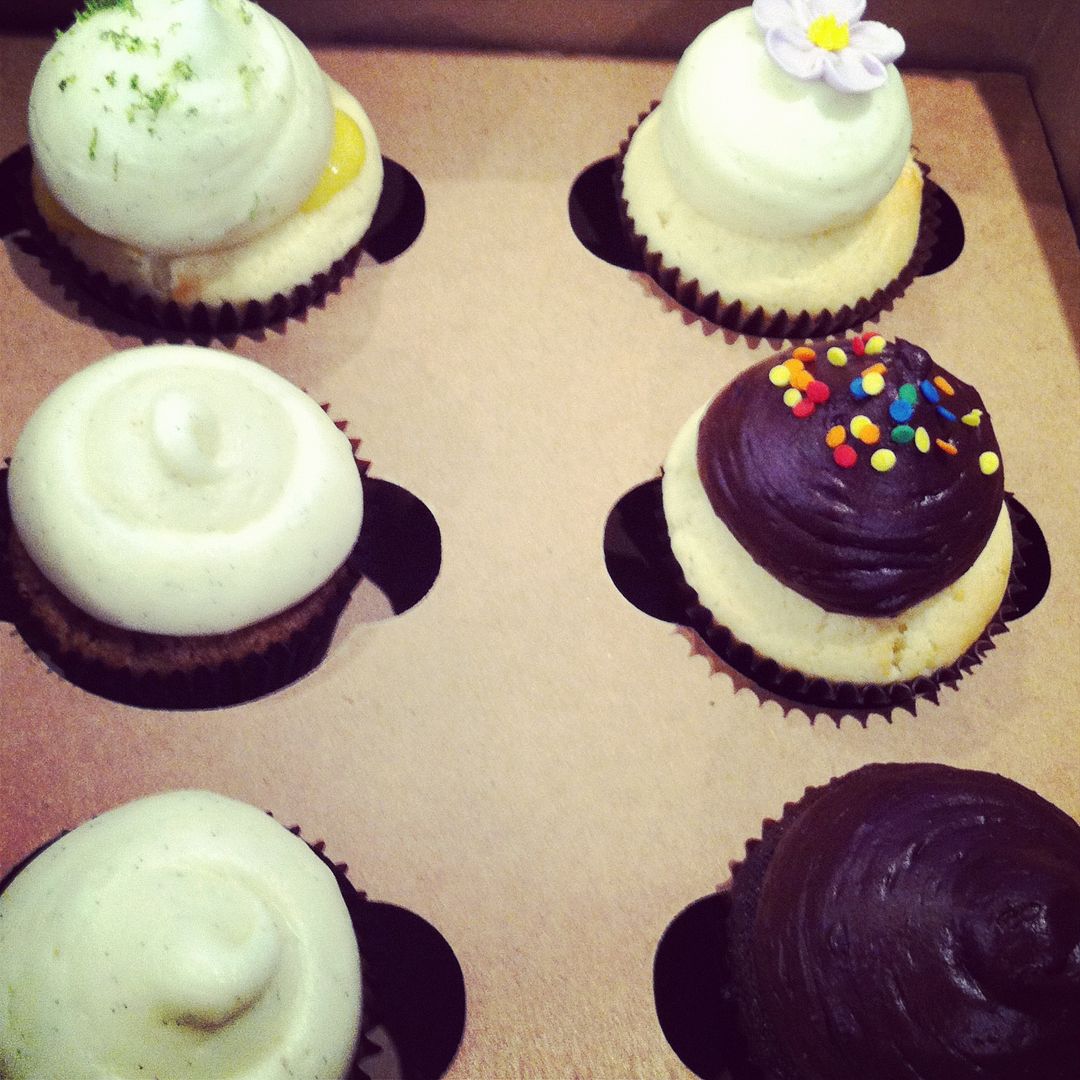 At home, I had the signature copper cupcake. It is a gingerbread cupcake filled with bourbon caramel and topped with cream cheese icing. It was the most unique cupcake that I have ever had. The bourbon caramel definitely has a bourbon flavor but it's not overwhelming, it's sweet. The cream cheese icing was perfect with just the right amount to get a bit of caramel, a bit of cake and a bit of icing in each bite. A must try but beware (in a good way), this cupcake ooooooozes when you bite in! Later, my husband had the lime cupcake with lime tart filling and gave me a try. OK, I thought I like the copper cupcake and I did but clearly I LOVED this lime cupcake. The filling in the cupcake is so tart and with the vanilla icing on top, it was a sweet-tart explosion. I also liked that it wasn't quite as oozing as the caramel in the other cupcake, a little easier to eat. This cupcake will bring me back there for more. Did I mention that you can see all of the little black speckles from the real vanilla in their icing? Yeah, it's good.
I got some different cupcakes for my friends (carrot, German chocolate and others) and I will let you know what they liked best! This is a high quality bakery with
more than just cupcakes
, so check it out! They are open Tuesday - Saturday from 10am to 7pm. Great for ordering for a party, grabbing some coffee and a cupcake, cookie or breakfast bread or popping over for some dessert.
Stephanie