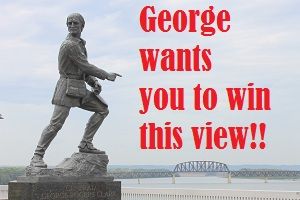 LouisvilleFamilyFun.net has been a journey from a small little hobby blog to a full-time mommy blogging business. I am so grateful to all of you that visit my website daily, refer your friends, enter the contests, support my business by purchasing items and read what I, and the LouFamFun contributors, have to say and recommend. I never would have imagined that this endeavor would attract so many people, land me on the radio, television and writing in the Louisville Visitor's Guide (WHAT?!?!?!) I'll just come right out and say it, I'm proud of this website and excited about the future. Stick with us, there's always something up my sleeve........
I celebrate the LouFamFun 1,000th post with a fabuLOUs giveaway to
celebrate
our city and surrounding area. We work hard to help you have fun!
Good luck
! ~
Stephanie
Grand Prize!
WINNER IS KARLIE GROAN
email info@louisvillefamilyfun.net to claim! and CONGRATULATIONS!!!!!!!!!!!!
Holiday Staycation in Downtown Louisville
Grab some lunch with $20 towards a cheesy-in-a-good-way lunch Luigi's Pizza then........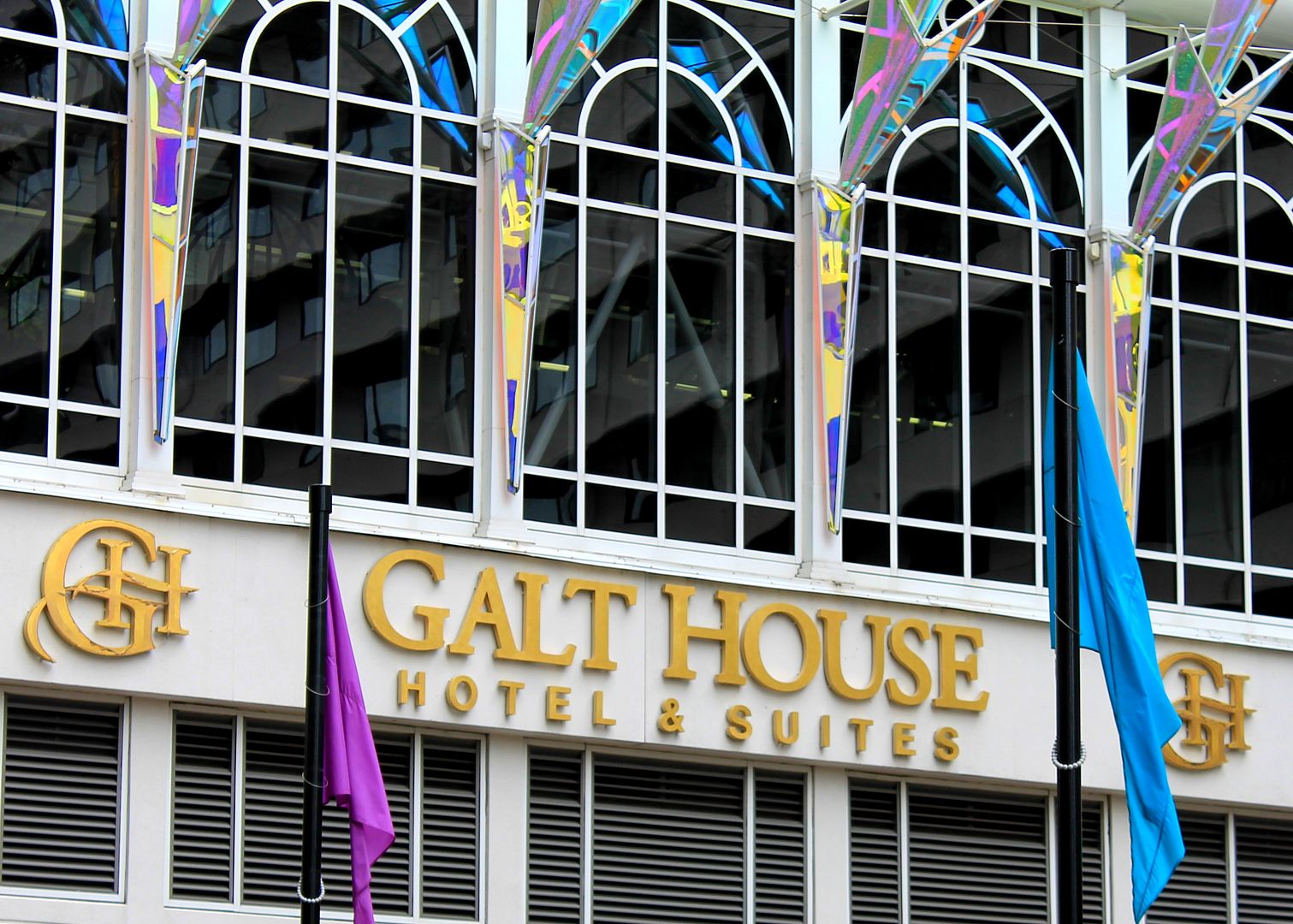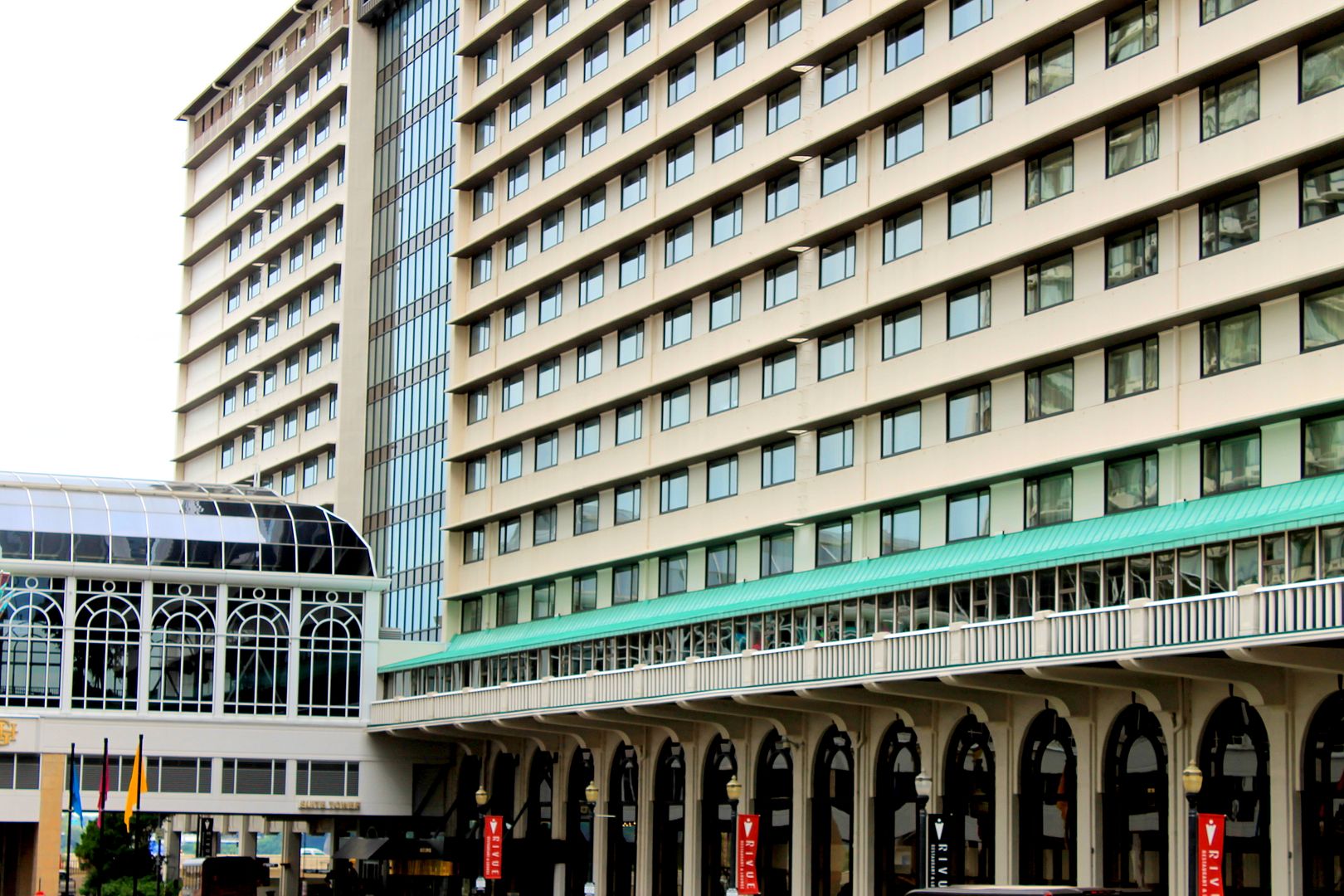 Check into the Galt House for your complimentary overnight stay for 4 at The Galt House in a deluxe rivue room. Louisville's only waterfront hotel!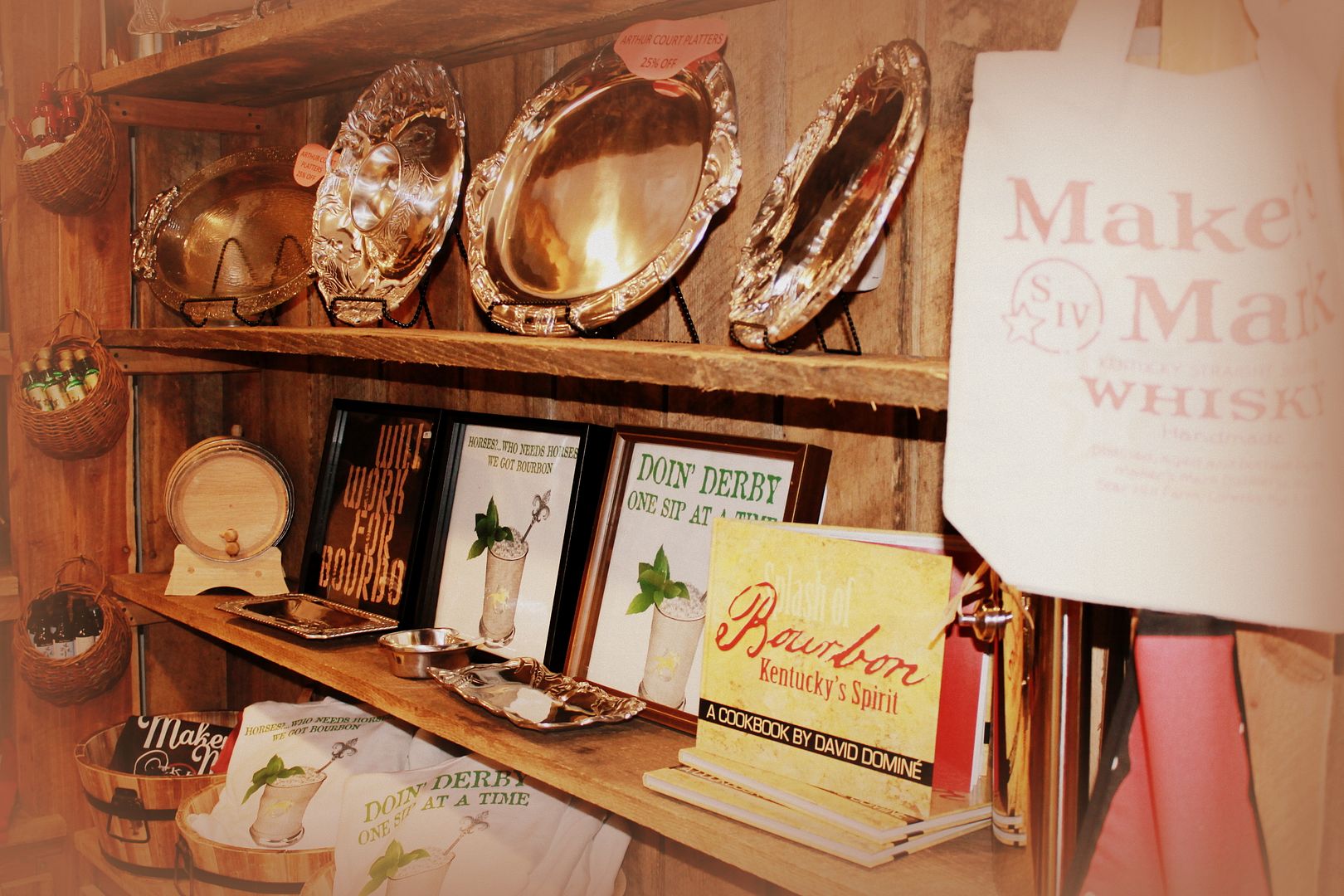 Hang out at the beautiful hotel and shop with your gift card to the Mint Julep Tours Gift Shop full of Kentucky treasures.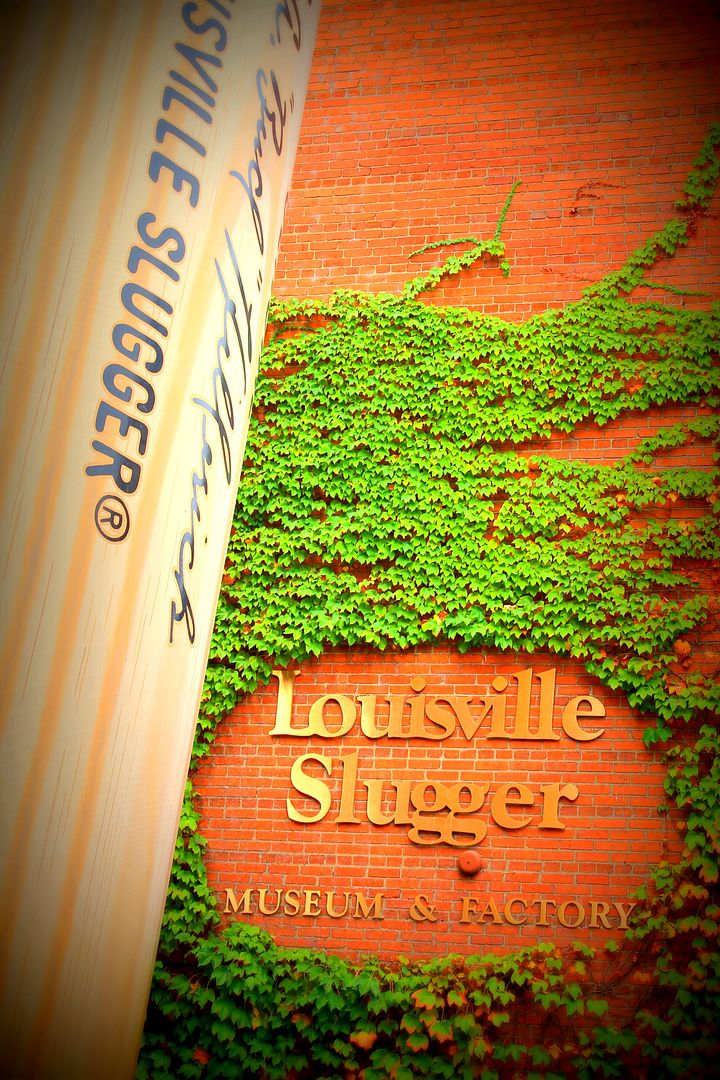 Venture outside and take a walk down Main St. to use your 4 tickets to the Louisville Slugger Museum.
Head over to 4th Street and spice it up with dinner since we'll give you $20 towards your meal at Sol Aztecas, then.......................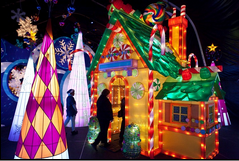 Finish the day with tickets for 4 to the KaLightoscope attraction before retiring to your cozy room at the Galt House. This year's KaLightoscope even features a train ride! You can see all that they offer on their website, it makes me all warm and fuzzy thinking about the holidays! Then, retire back to your room and get a good night's sleep.
YAWN!! STRETCH! It's time to wake up. You just had an exciting day and a great night's rest at The Galt House. Wake up and need a pick me up? Stop at Vint Coffee on Main Street to treat yourself to a barista creation using your $20 gift card.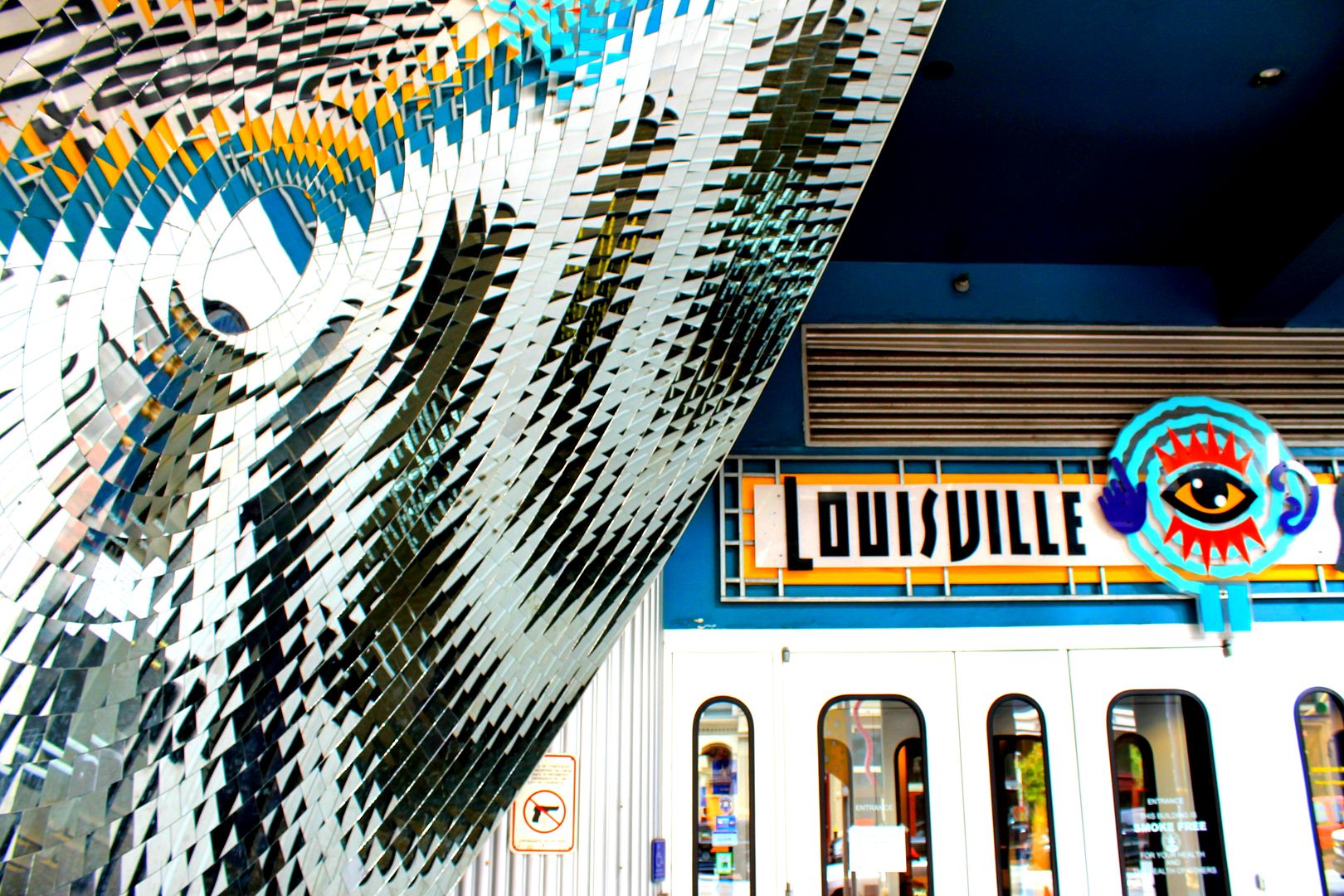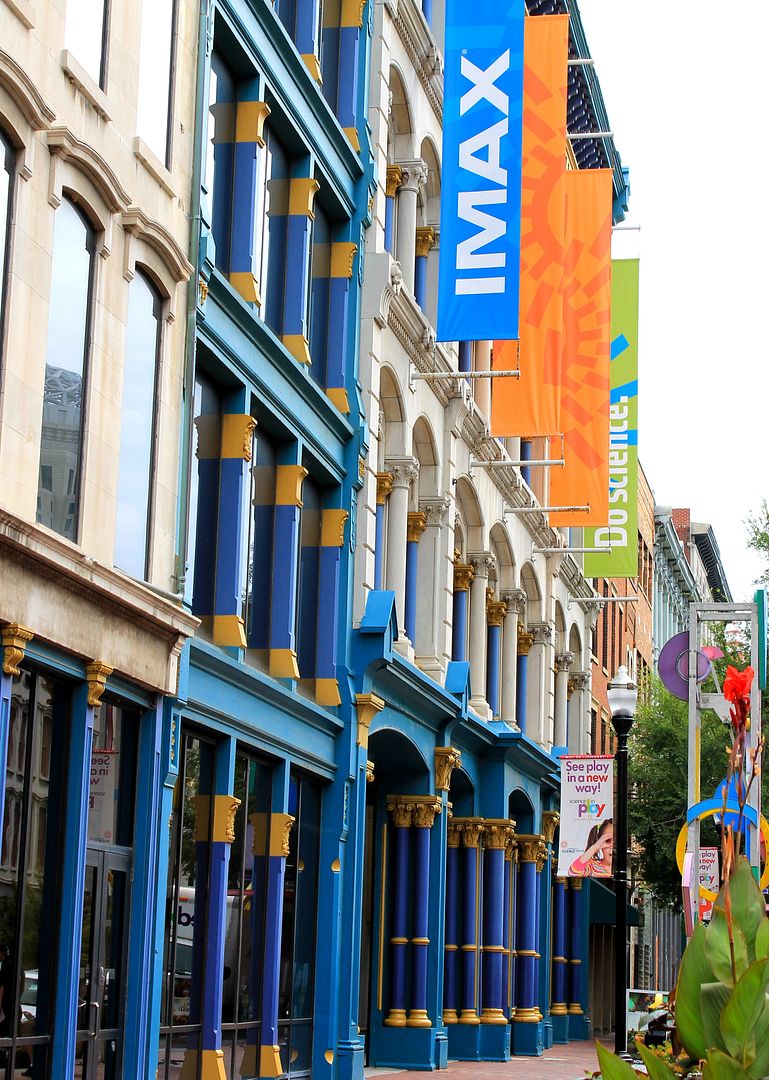 Vint
is on your way to the
Louisville Science Center
where you can use your new free ANNUAL MEMBERSHIP for your family to the Louisville Science Center, the prize that keeps giving all year!
But, you need to eat some breakfast so grab something quick at the Subway adjacent to the Science Center with your $15 gift card.
And, I don't want to send you back home hungry so after your Science Center fun, head to the Old Spaghetti Factory for 4 complimentary entrees and enjoy each other's company talking about your favorite downtown activity from your staycation!
Isn't a staycation right here in Louisville full of such wonderful options?
Second Prize Winner is
Jason Redfern
email info@louisvillefamilyfun.net to claim your prize!
Courtesy of
LouisvilleBestDeals.com
We have so many great day trip options not far from our city!
How about a
Cave City Fun Adventure Package
including "Family Fun Pack" of two $35 ride ticket passes at
Kentucky Action Park
(10 ride tickets each for the alpine slide, bumper cars, everything except the zipline), for the
ZipLine at Kentucky Action Park
- passes for 2 adventurers to enjoy (it's a twin zip - two people go at the same time). Also, (3) 1-hour horse back riding vouchers at Jesse James Riding Stables (use before end of Nov. 2012), 4 tickets to
Dinosaur World
and a $25 gas card for your trip! Total value of about $400
Third Prize
Winner is Alexandra Jaramillo
email info@louisvillefamilyfun.net to claim your prize!
$100 Gift Certificate to
Heartland Music Together
for some great musical bonding with your child.
Fourth Prize
Winner is Laura Aalderink
email info@louisvillefamilyfun.net with your mailing address to claim the prize
Date Night + Family dining package! $50 certificate to
Martini Italian Bistro
+ $20 certificate to
BoomBozz Taphouse
in Westport Village.
Fifth Prize
WINNER IS CHRISTI SCHROLL
email info@louisvillefamilyfun.net with your mailing address to claim the prize
$25 gift card to
Brick House Tavern & Tap
Sixth Prize
WINNER IS TARA MOTER
Email info@louisvillefamilyfun.net please
Courtesy of Dining Discoveries & More - a weekday Parent's Getaway or great for some moms to get out of town together (Sunday-Thursday) at
Harrah's Metropolis
(Superman land!!!!) 1 night stay plus $100 in food vouchers to dine at the casino/hotel. It's just about 3 hours away and on your trip, you can stop at
Patti's
with your $10 certificate to enjoy some food. Patti's is more than just dining!
Seventh Prize-
WINNER IS NICOLE BROWN
Courtesy of Dining Discoveries & More - A cruise on the
Belle of Louisville for 2
(for a date in September) plus a $15 certificate to use toward dining at
La Bocca Italian Restaurant
in New Albany.
It's Date time!!
PLUS- ALL SEVEN winners will get one of the NEW Louisville Family Fun Passes and a LouFamFun Shirt!
And, I have secured a great exclusive discount for all of you!!
How about a getaway for less to
French Lick Resort
? They are offering 25% off our best available rate Sunday thru Thursday for LouFamFun readers! Call 888.936.9360 and mention code LOUFAM - valid 9/1-11/30. This is a wonderful fall break option, beautiful up there that time of year and they have a gorgeous indoor pool!
***********************************************************************************
Read closely:
This post will run for TWO WEEKS and we will randomly select winners in reverse order for the prizes. What I mean is, sometime soon, we will pick a winner for the 7th prize, then a couple of days later we will pick for the 6th prize and so on until we pick the grand prize winner. You never know when! Refer people for even more entries! YOU CAN WIN MORE THAN ONCE!! WHAT??!?!?! This is fabuLOUs! All winners will be announced on THIS POST so check back often.