Looking for our 2014 list? Click here: Fall Festivals
These are my picks for the Top Ten FREE FALL festivals and events happening around this much anticipated time of year in Kentuckiana. I love fall and I love exploring Louisville and Southern Indiana while enjoying those beautiful colors, smells, and tastes that bring us the crisp beginnings of autumn. Get out this season for these family-friendly-free sights. You won't spend a cent getting in (keep in mind you might spend something to eat or drink if you choose), you can bring as many of your family as you want, and you can take some great memory-making photos! These are in order of the date they occur. Be sure to continue to check Louisville Family Fun's calendar for daily events as always; there is something for everyone this scenic time of year!
Fairdale Fair
Friday, September 7, 5pm-11pm and Saturday, September 8, 1:30pm-11pm
Come out for food, games, raffles, and fun! Don't forget the New Cut Road Trolley Hop will be running Saturday, September 8th from 10am to 4pm, so you can hop on or off at the Fairdale Library and enjoy the stops from Iroquois Park to Jefferson Memorial Forest. You can also attend the Health Expo on Saturday from 2-6pm in the Playtorium.
www.fairdalecommunityfair.org
Gaslight Festival Week
September 9-16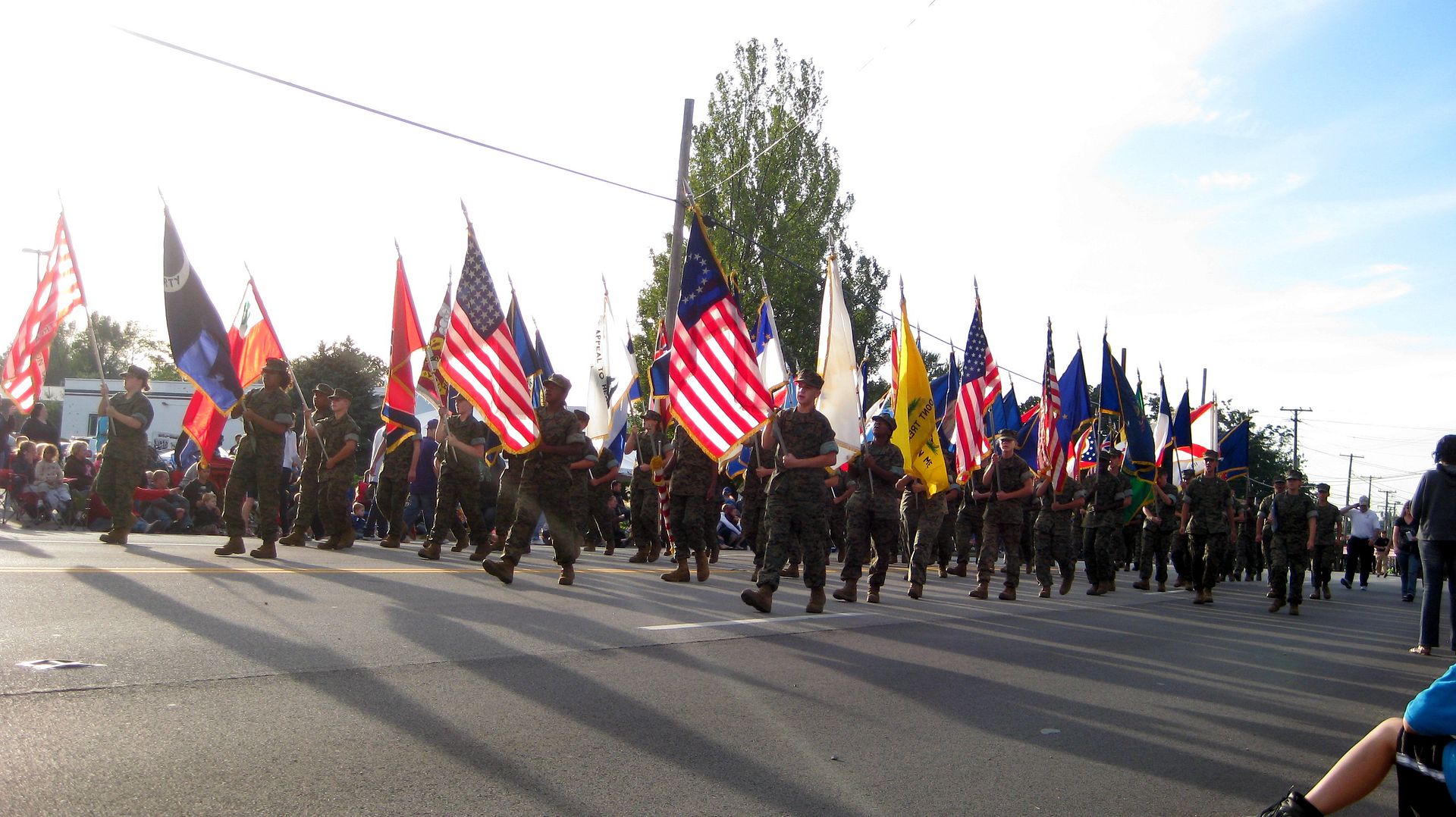 Join everyone in Jeffersontown for this beloved time-honored tradition! The Gaslight festival goes on all week long with different events; family favorites to be sure not to miss are the Gaslight Festival Parade on Thursday, September 13, beginning at 6pm and the Gaslight Balloon Glow on Friday, September 14, Dusk to 9pm. The arts & crafts extravaganza and free entertainment are going on Friday night starting at 7pm, all day Saturday starting at 9am, and Sunday from noon-6pm.
http://www.jtownchamber.com/gaslightfestival.aspx
Mt. Washington Crossroads Festival
Saturday, September 22, 2012
The Mt. Washington Fall Festival will offer craft booths, food, rides, drawings, music, a car show and tons of fun! Mt. Washington is near Fern Creek just across the border into Bullitt County and is a quaint and close by little town to explore.
http://travelbullitt.org/pdf/scheduleofevents.pdf
Captain's Quarters Regatta
Saturday, September 29 from 12-4pm and Sunday, September 30 from 12-3pm
Come spend an afternoon watching the sailboats of the River Cities Community Sailing Program. Spectating is free and encouraged; spectators are welcome to watch races from Captain's Quarters riverside lawn.
www.saillouisville.org/rccsp
St. James Court Art Show
Weekend of October 5-7
If you're from Louisville or have lived here any length of time, surely you've been told about St James! It's another beautiful arts and crafts venue in the historic Old Louisville district. It's always the first weekend of October. The weather is usually perfect for strolling with your family and you can browse or buy, or do both!
http://www.stjamescourtartshow.com/
La Grange Railroad Festival
Saturday, October 13, 10am-4pm
I just found this cool event online this past week and it looks very promising. A pick for Oldham county families and those who love trains, old cities, and the outdoors! Food, prizes, and kiddie train rides – fun for the entire family!
http://lagrangerailroadfestival.com/
Week in the Highlands
October 6-14
This week-long festival includes many mini festivals and events each day. You'll find many for families this week. A highlight of the week is the Belknap Fall Festival on October 13, in the Historic Douglas Loop.
http://www.planet-louisville.com/week-in-the-highlands-oct-6-14-2012/
Harvest Homecoming
New Albany, Indiana October 11-14
This pick is for the Southern Indiana folks! This week-long event boasts tons of free family activities from a parade to crafts/food booths to a farmer's market.
http://www.harvesthomecoming.com/
Mayor's Healthy Hometown Fall Hike
Saturday, October 20th, 10am-2pm
Join Mayor Greg Fischer for a family-friendly fall exploration of Jefferson Memorial Forest. This year, the event will showcase all that the Forest has to offer. Learn about native plants, get active in the Nature Explore area, climb the Alpine Tower, or take advantage of a canoeing demonstration on Mitchell Hill Lake. There will be free pumpkins and pumpkin decorating, hay rides and Shack in the Back BBQ will provide breakfast and lunch items available for purchase. You can also participate in the New Cut Corridor Trolley Hop this day too!
http://www.louisvilleky.gov/MetroParks/parks/jeffersonmemorialforest/calendaritems.htm
Jeffersontown Pumpkinfest
Saturday, October 27, 11am-2pm
A great alternative to the traditional "trick or treating" in a safe, supervised environment. The City provides food, beverage and entertainment. Walk with your kids as they pick up goodies along a mapped route of participating local businesses on historic Gaslight Square.
www.jeffersontownky.com
By guest contributor:
Erin