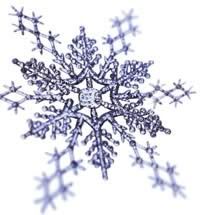 Follow us on Facebook!
Cold weather is coming, and even if we have the mild winter they're predicting it's still nice to have family fun in the great indoors. Check out one of these great family-friendly activities the next time there's a chill in the air!
Tune into the Louisville.am podcast about this list!
10. Kazoing! Open Play Although I wish they had more open play hours, Kazoing! Is a great place to let your kids burn off their excess energy when the weather is chilly. They have inflatables and a play room, as well as craft projects. Open Play times are Monday, Wednesday, Thursday, and Friday from 10 am to noon and Wednesday from 4-6 pm. The cost is $6 per walking child, and an adult must be present. They also have Mother's Day Out and special events. They are located at 3600 Chamberlain Lane, Suite 218. See
the KaZoing! Party and Play website
for details.
9. Champ's Rollerdrome Roller skating is a great way to burn some extra calories with your kids. When JCPS is in session they are open Friday from 7-11 pm ($8.50 per skater), Saturday 2-6 pm ($6.50 per skater) and 7-11 ($8.50 per skater), and Sunday 2-6 ($6.50 per skater). Skate rentals are $2.50. There will be special hours when JCPS is out. See
their website
for details. Champ's is located at 9851 LaGrange Road in Louisville. See our
review
.
8. Mary T. Meagher Aquatic Center Sometimes you just need to go swimming, and the Metro Parks system has this great indoor pool for just such an occasion. Admission is $3 for kids 12 and under and $5.50 for 13 and over. Recreational swim hours are Monday-Thursday noon-4 and 6:30-8 pm, Friday noon-8, and Saturday noon-5. It is located at 201 Reservoir Avenue. Click
here
for more info.
7. Puzzles Fun Dome This place has it all, from inflatables to rock climbing to mini golf. Adult admission and babies under 12 months are free, kids under 2 are $5, and admission for other kids ranges from $6.99-9.99 depending on day and time. You can also buy a family pass for $60 that includes ten admissions, 5 games of mini gold, and 5 games of cosmic hoops.
Puzzles Fun Dome
is located at 11530 Bluegrass Parkway.
6. Rocksport No matter what age, all the is required to rock climb at
Rocksport
is a desire to reach the top. Day passes are $12 and harness rentals are $3, and memberships are available. The facility is open Monday-Friday 3-10 pm, Saturday 12-10 pm, and Sunday 12-8 pm. They are located at 10901 Plantside Drive Louisville KY 40299 Phone: 502-266-5833. See
their website
for more info.
5. Story Time at the Louisville Free Public Library Story times vary by day, location, and age group. Click
here
for a current calendar. There is a kid-friendly event going on every day at the Louisville Free Public Library!
4. Gheens Science Hall and Rauch Planetarium Check out a Planetarium show or attend a special event. See their
website
for a current schedule. Admission is $8 for 13 and over and $6 for kids 12 and under. The Planetarium is located on UofL's Belknap Campus. Here's a great podcast about it!
3.
All About Kids Funzone and Open Gym
This is a really neat facility that has everything from inflatables to gymnastics to a pool (also now open in
Oldham County
!). The
Funzone
is open to kids 5 and under Monday-Friday from 10-2, with a full open gym from 12-1 for $6 per child. The Funzone is also open to kids 10 and under Monday-Thursday from 5-8 pm for $6 per child. There is also an open gym for non-members ages 11 and up Friday and Saturday from 7-9 pm and Sunday from 2-4 pm for $9 per child. See
their website
for more details as schedules may change.
2. Bowling! There are so many fun options for bowling around town. Here are a few:
•
Ten Pin Lanes
200 Ten Pin Lane
•
Ten Pin
9525 Taylorsville Rd
•
Executive Strike and Spare
911 Phillips Lane
•
Fern Valley Strike and Spare
6220 Shepherdsville Rd
•
Hoosier Strike and Spare
2310 State Street, New Albany
Most of these businesses are open from 10 am until 10 pm or later daily. Bowling costs anywhere from $2-5 per player per game and shoe rentals are usually $2-5 per bowler. See websites for specific info. Each alley has league nights, so it is best to call ahead for lane availability. All of these alleys offer bumper bowling.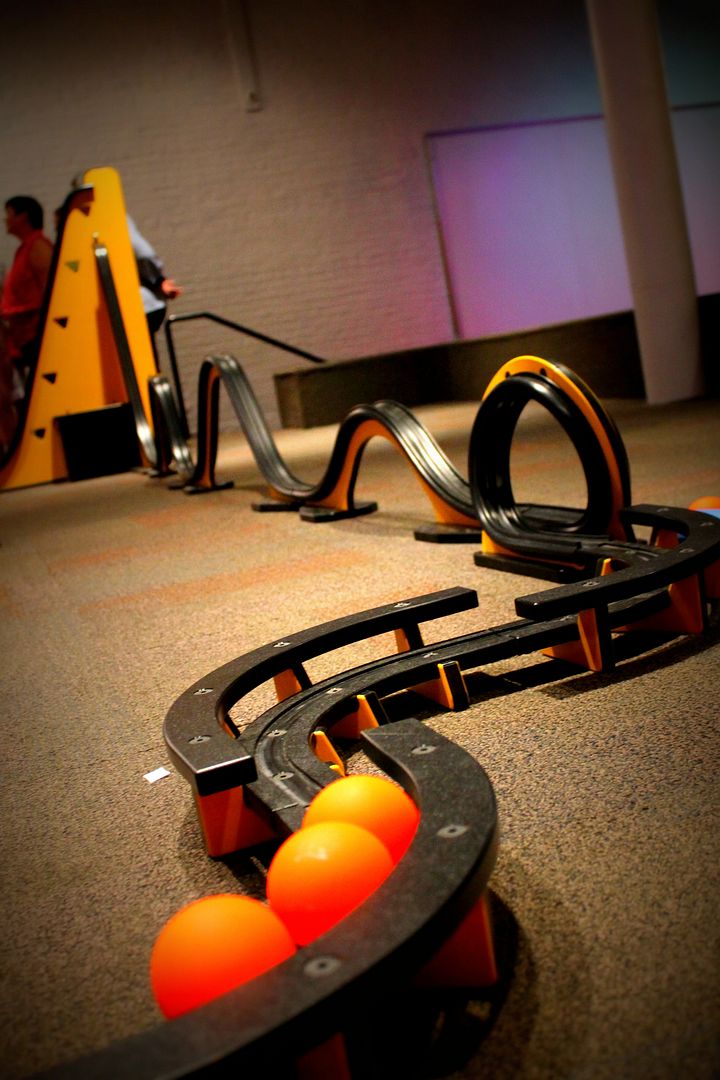 1. The
Kentucky Science Center
! This is one of my kids' favorite ways to kill an afternoon when the weather is frightful. The Kid Zone is always great, and the
Science In Play
exhibit (temporary) is always exciting. The Louisville Science Center is located at 727 West Main Street. Admission is free for members, and membership can be combined with your Louisville Zoo membership. Adult admission is $13 and kids 2-12 are $11.
By guest contributr:
Maggie