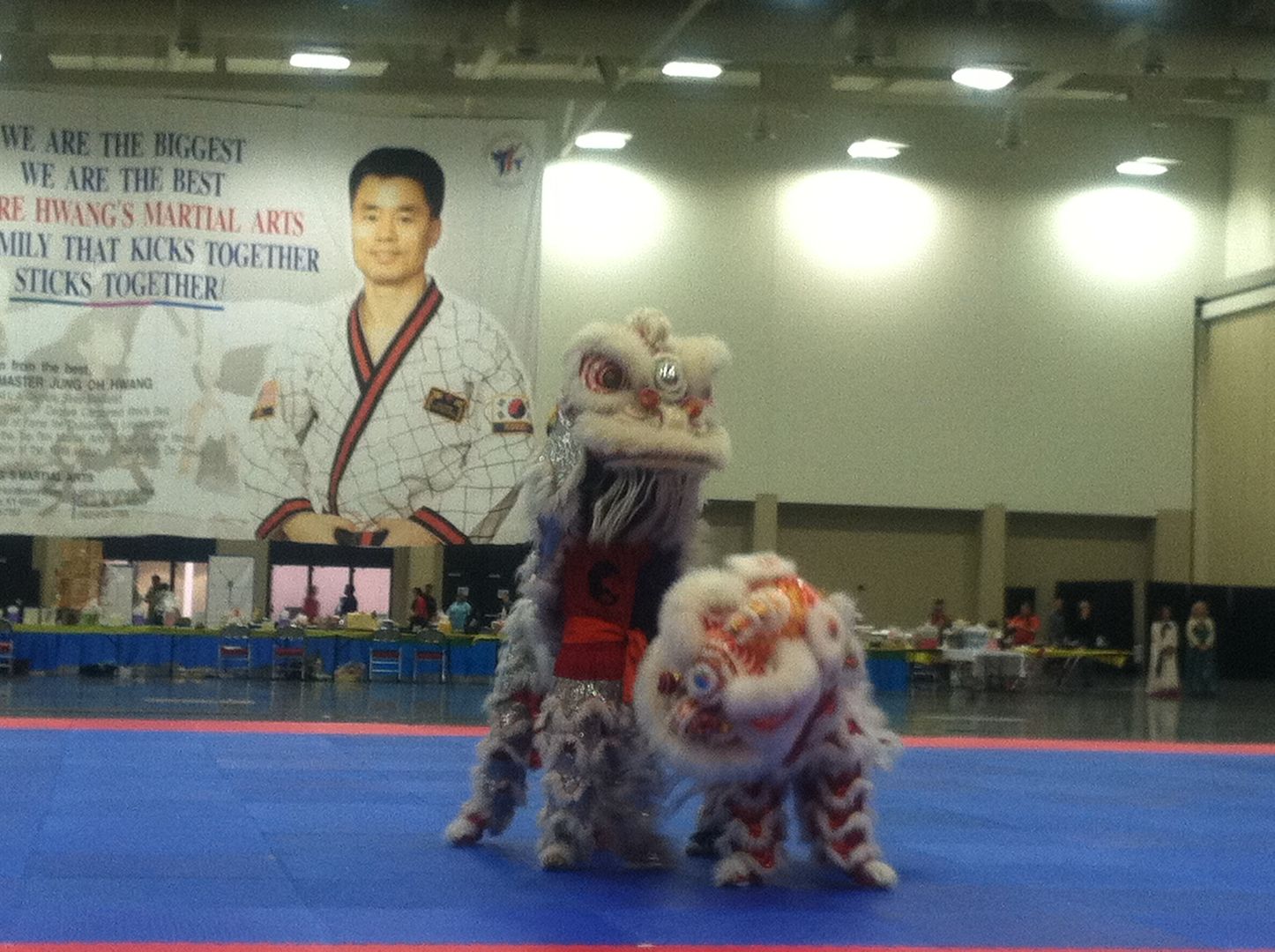 Last weekend, I had the privilege of being a special guest at the
Hwang's Martial Arts
Kickin' It for Kids event at the
Kentucky International Convention Center
. I helped to sponsor this event, a fundraiser for
Kosair Children's Hospital.
It was a wonderfully different event. It opened with some business sponsors displaying their information and the kids warming up. They also had a great silent auction of prizes and as people came in, they visited all of these. During this time, I sold some 50/50 prize raffles to help raise money for the charity.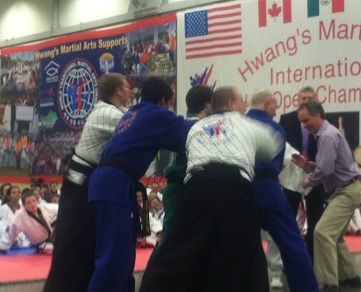 The event was really well organized with 2 emcees keeping everyone informed of what was going on. At the beginning, all of the kids came in and lined up on the mats and the dragons dances around. The emcees introduced all of the sponsors and important guests, like
Mayor Fischer
.
Grandmaster Jung Oh Hwang
invited Mayor Fischer to come to the mat and break some boards. Mayor Fischer rolled up his sleeve and with some instruction, successfully broke the boards and the crowd roared. It was very entertaining.
During the event, adults and children alike took to the mats to do their serious to playful martial arts performances. Some of the more experienced members showed of their years of training with intense moves with swords and then, my favorite part, the children from different locations of Hwang's Martial Arts schools showed off their well-planned performances. These were groups of kids of all ages with adults too. They acted out scenes to music to show the skills they have learned and entertain the crowd. The little ones especially got my attention because I know how hard it is to get a 3 year old to follow directions and these groups incorporated these young children with ease. It was wonderful!
Early in the event, we also got to see Grandmaster Jung Oh Hwang perform with some other very talented students and instructors. He wowed the crowd with his technique and got everyone's attention when he cut the top off of a Jim Beam bottle with his hand. Did I mention this bottle was on the top of someone's head?!?! Very cool!
Hwang's Martial Arts put on an entertaining family event and through it all, raised $40,000 for Kosair Children's Hospital. They are teaching awesome skills to their students and training them to be fantastic citizens as they show them that it is also important to give back to the community.
Stephanie