CLICK HERE FOR 2015 CAMP INFO
------------------------------------
Hwang's Martial Arts
Hwang's Martial Arts summer camp is an all-inclusive enrichment program where kids have fun as they get in shape, build leadership skills and develop positive attitudes.
Camp provides basic Taekwondo lessons plus bi-weekly field trips to area attractions like the Louisville Zoo, local pools and parks.
Students form long-term
friendships as they develop important life skills — all in a fun, positive environment.
Let your dreams take center stage!
The Louisville Ballet School offers workshops for children just beginning their journey as well as those who have a growing passion for dance. Classes are designed to develop coordination, musicality, and kinetic awareness, as well as instill a love for dance and the arts.
Children ages 3 - 8 will discover an exciting mix of dance, visual arts, and storytelling through movement. Students ages 8 - 16 will be immersed in the grand tradition of classical ballet, learning choreography that has been the foundation of our art form for two hundred years. Summer dance programs fill up quickly. Register now to reserve your child's place in class. Cost: $65 - $95 & $195 - $400.
Louisville Ballet School, 4121 Shelbyville Road
Traditional camp for children 20 months through 6th grade includes arts 'n' crafts, sports, free swim and more! Children 2 years old through 3rd grade receive swim lessons during traditional camp.
Specialty camps include: Football, Soccer, Theatre, Dance, Horseback Riding, Lego, Sailing and more. All specialty camps swim daily.
Middle School camps include: Community Service and Counselor in Training program.
Call for brochure and information.
YMCA Of Greater Louisville Summer Camp

The Y offers day camp in over 40 locations in three counties for children from ages 3 to 16. Y campers take part in imaginative activities and field trips that nurture their spirits, challenge their minds and strengthen their bodies. Your child will enjoy summer activities including sports, swimming and arts and crafts and learn the importance of healthy choices and staying active. Register by May 8 and receive a free backpack. Visit ymcalouisville.org or call 502-587-9622 for more information.
Camp Piomingo
The YMCA of Greater Louisville's premier overnight camp offers coed programs for children ages 6 to 16. Nestled in the beautiful woods of Otter Creek Outdoor Recreational Area, Camp Piomingo builds self-esteem, promotes friendship and instills in your child an appreciation of nature – all in a safe, fun and nurturing environment. Activities include swimming, bicycling, archery, arts and crafts and of course the traditional final campfire. Camp starts the week of June 9. Register today at ymcacamppiomingo.org or call 800-411-5822 for more information.
Creasey Mahan Nature Preserve
Nature Camp 2013 at Creasey Mahan Nature Preserve Tuesday, June 11 to Friday, June 14 9am – 2 pm Campers entering 1st Grade through entering 6th Grade Join us for 4 fun-packed days on 170 acres of forest, fields, ponds and surprises! Hiking, archery, LEGOS, nature crafts, tie dye, games, yummy fried pies, and so much more– everyday is a real adventure. Register early to save your spot.
Montessori School of Louisville
Mix children, the arts and some fresh air, and you have a recipe for summer fun! Come and enjoy a variety of programs which develop a positive self-concept, including Yoga one afternoon each week. Each camp program is planned thematically, with off-site field trips organized over the course of the summer. Destination Discovery is a safe, nurturing, educational program for children ages 3 – 10 years. Call to receive your Destination Discovery information package - (502) 640-8585 or e-mail office@msl-edu.org.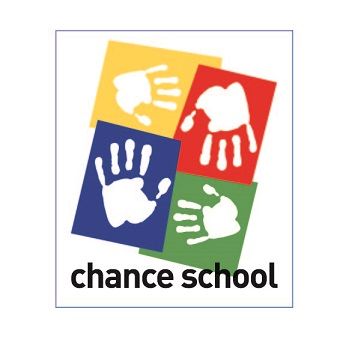 Chance School
For children ages 2 years through 5th grade, Chance School makes summer magical. Your child's natural curiosity leads to outrageous fun and a deeper love of learning. Each week, a child-friendly theme features exciting activities in art, nature, games, music, drama and stories. At Chance School Summer Under the Trees, the learning abounds with hands-on discovery. Join us for one or more weeks June 10 - July 26. Click here for a full brochure and link to online registration http://chanceschool.org/before-after-school/summer-camp/
Asia Institute – Crane House and Los Monitos
Contact Person: Nicole Markle
Grades
: 3rd – 6th Grades
Who
: Aspiring World Travelers
What
: (description, 50 words or less) Seeking aspiring international agents for a two-week camp. Participants will learn how to travel internationally through rigorous (and fun) language and culture training. Camp will include daily briefings, food tastings, international etiquette, skills training and more!
When
: A Two-week Camp offered twice June 17 – 28 July 15 - 26
Where
: Asia Institute –Crane House 1244 South Third St. Louisville, KY 40204
Transportation
: No
Cost
: $349 per camp
Registration
: Call 502-893-0933 or visit www.losmonitos.com/spycamp
Camp Learn a-Lot!
Ages: 2 Years - Kindergarten May 28th - Aug. 9th Our specially designed Preschool Wing is transformed into a camp setting. This includes a "Base Camp" area with weekly additions for learning and development such as "Campfire", "Corral", "Fishing the Wild Stream", and a "Farmers Market." Children will love our art/craft classroom, library time, and field trips. We also offer weekly swim lessons. Contact Elizabeth Breen @ 502-968-5451 or elizabeth.breen@ewpc.us for more information.
Global Game Changers
Global Game Changers week-long half-day camps for ages 5-10. Sessions: June 24-28, July 22-26, August 5-9 Join us for a fun and interactive experience using games, crafts, and imaginative play. Make an "I'm a Superhero!" Video! Each camper receives an Ignite Good!™ Jar and Make Me a Superhero Activity Kit. $125/camper St. Matthews Pavilion 4121 Shelbyville Road Register online or call 502-558-7975.
******************************************
Click
here
for a list of special needs camps
Oldham County YMCA
: variety of programs
Camp HiHo
for 5-13 year olds.
Frazier Museum
Camp for rising 1st graders through 6th graders, 9:00 - 4:00. $190/week. Variety of options in June, July, and August.
Jefferson Memorial Forest
- summer camps for ages 4-15
Kentucky Humane Society ages 6-16
Locust Grove Day camps
in collaboration with Jefferson Memorial Forest.
July 8 - July 12
Louisville Nature Center
- Day camp for ages 4-12 providing lots of hands-on learning about the local wildlife and habitats found in Beargrass Creek State Nature Preserve
Kentucky Science Center June 10th - August 16th, Ages 4-14
Louisville Zoo
- Variety of day camps throughout the summer, half and full day options in June, July, and August for kids in grades 1-7. $130/half day, $200/full day per week.
Rocksport
- rock climbing daycamp
EP Tom Sawyer State Park
offers camps in June & July. For more information contact the Recreation Office at 429-7270.
Lego camps!
June 17-21. Grades K-6. 8:30-11:30. Cost $175.
Did we miss a camp listing? Interested in featuring your camp?
Email lauren@louisvillefamilyfun.net