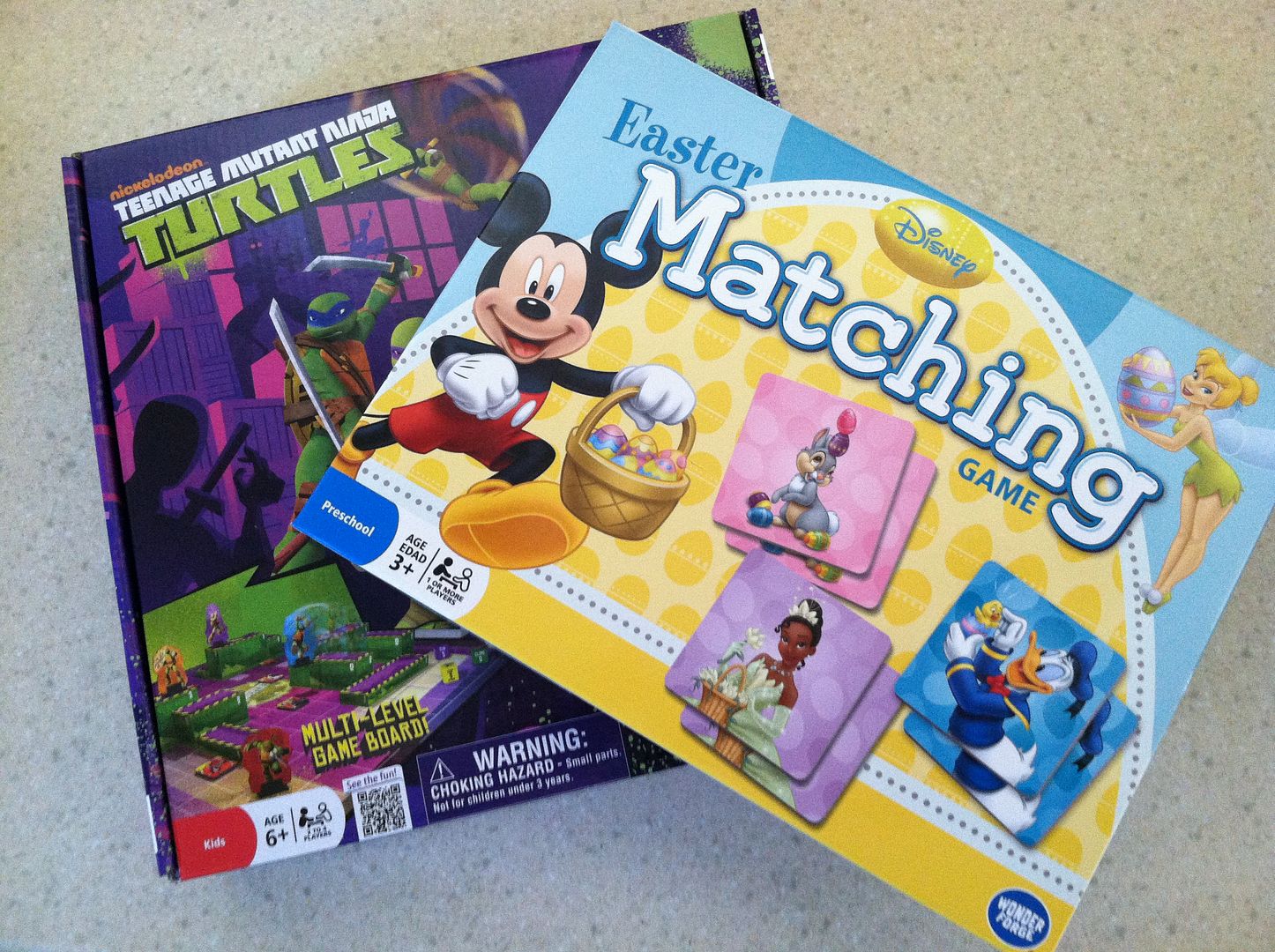 The fantastic folks at
Wonder Forge
sent me these games to try out and tell you about! They are available at Target so they are easy to find if you think your child will be into them.
The first game that we played was the matching game. We dove into that because the kids are already familiar with the memory game concept. What was great about this game is that there are so many tiles, 72 actually. The kids were able to split the tiles and each play. Then, we played a game with ALL of the tiles together. I have a boy and a girl and this game suited us just fine because it isn't gender specific. There are characters for all sorts of Disney movies, everyone had a favorite. It's a cute alternative to more Easter chocolate!
Disney Matching Game (suggested 3+, ~$7.99)
Easter's even sweeter with favorite Disney characters and picture-matching fun!
The classic game of picture matching gets all dressed up for Easter. Mickey, Donald, Tinker Bell, and all your favorite Disney characters show their Easter spirit in colorful matching tiles.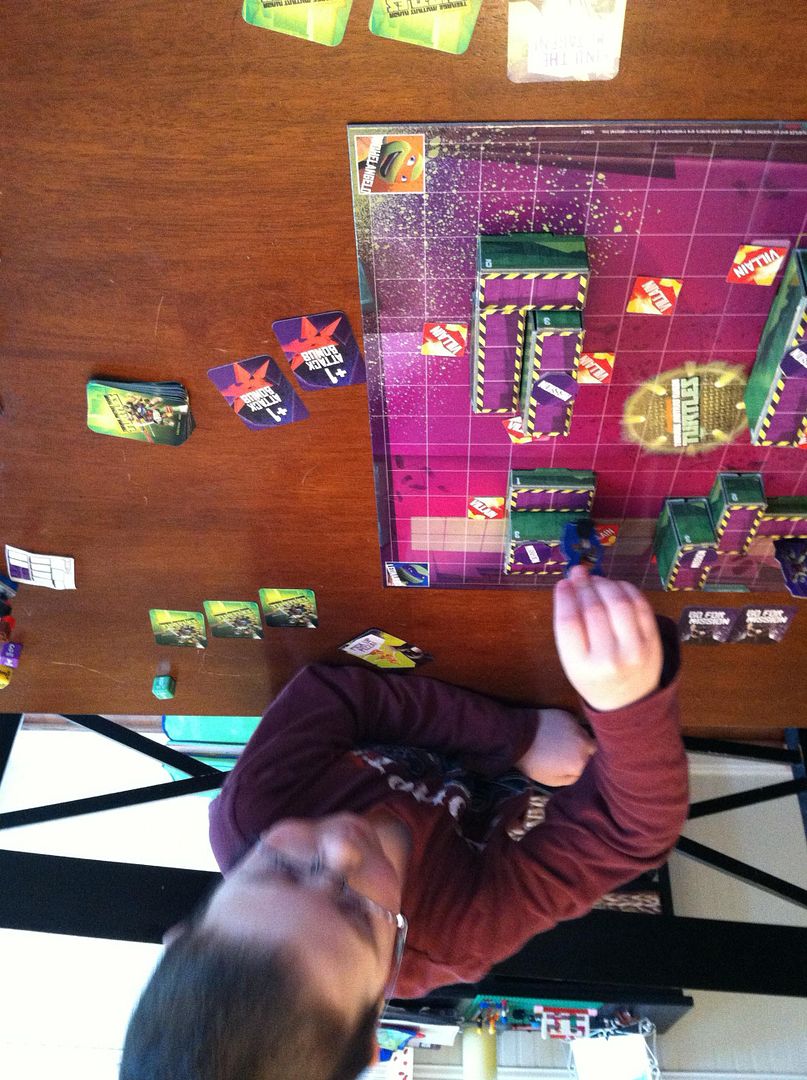 Then, we played the Clash Alley game. This took some time to set up but we have played a few times since, and it's quick to start after the initial set up. There are many features and rules and it took us a few rounds to get the hang of all of the moves, cards, dice and the strategy. My 4 year old struggled a little to keep up with the strategy so I do agree that 6+ is a good age range. My almost 6 year old did just fine. Funny though, my 4 year old won the first game - luck! We have played this game over and over and it's a breeze now that we know the rules. We had family game night this past weekend and no one won, we played and snacked for over an hour and left it for the next day. They were excited to get back to the game the next day. As opposed to games that they want to spend so much time getting out and then it's over in 10 minutes, this game keeps them active and engaged for a while.
Nickelodeon™ Teenage Mutant Ninja Turtles™ Clash Alley™ Strategy Board Game (suggested 6+, ~$16.99)
Beat the bad guys in this action-packed 3D strategy board game!
Run, climb, and leap as you race through the 3D warehouse on important missions to rescue April, recover objects–and even pick up a pizza! On the way, your Turtle must battle mutants, Kraang, and Shredder.
Stephanie
Did you read through this entire review? Wonder Forge would like a LouFamFun reader to win the Nickelodeon™ Teenage Mutant Ninja Turtles™ Clash Alley™ Strategy Board Game! Just email info@louisvillefamilyfun.net with the word CLASH in the subject by Wednesday 3/20 at 5pm. The winner will be selected using random.org and emailed! The prize will be sent to the winner!