What comes to mind with the words Kentucky Derby? Probably horses, roses, jockeys, racing, hats to name a few things. But did a fabuLOUS family and friend party make your list to describe the Derby? If not, we are here to change that!
Below are a few ideas highlighting different aspects to get your creative juices flowing for a family friendly Derby party this year.
Horses and Races:
● Kids Races: Either make or
have the kids make a horse
and have them race. Don't forget to give each of the horses their unique names!
● Three legged horse race: Have your guests pair up and race to the finish line.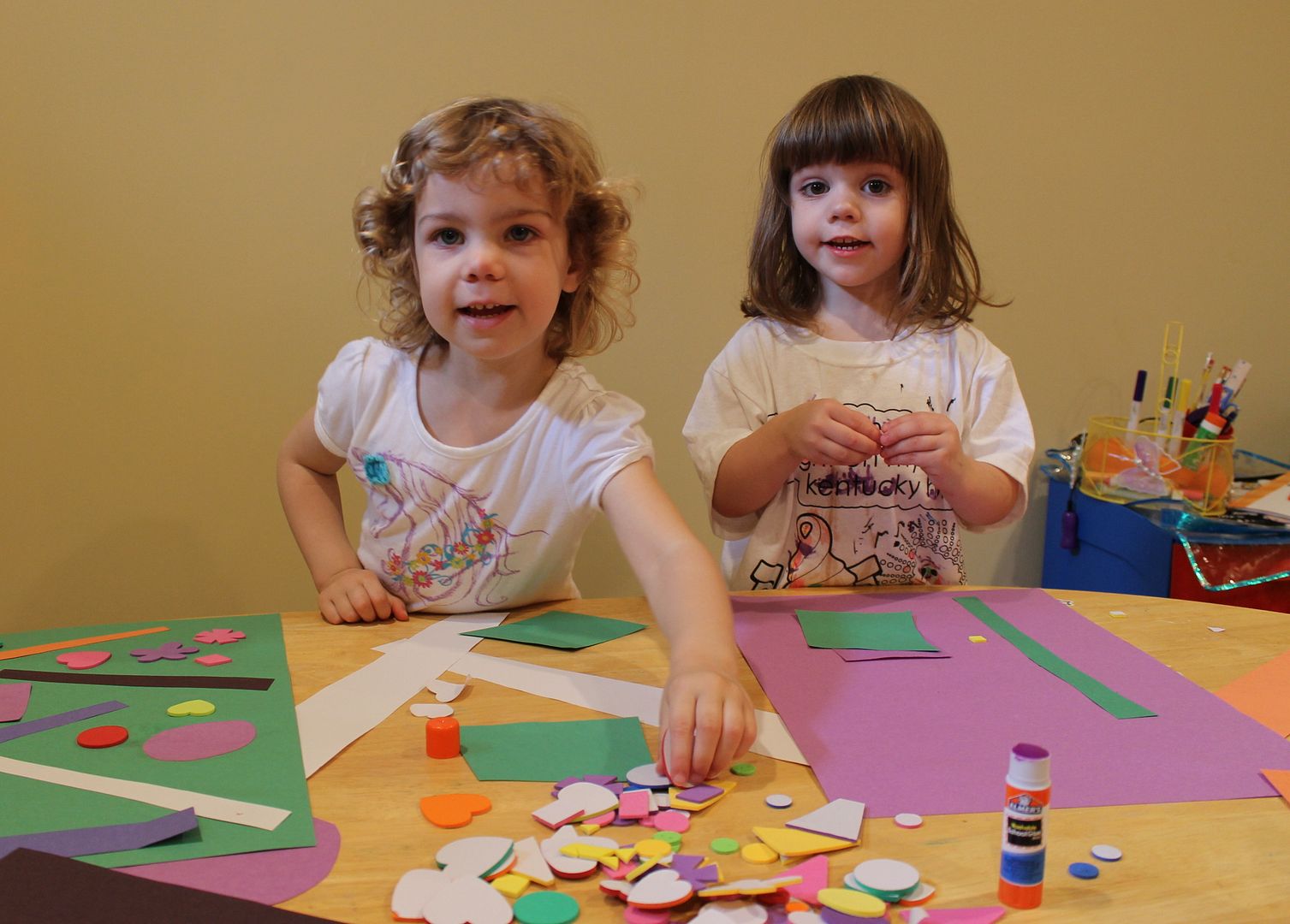 Jockeys:
● Design your Own Silks: Using markers and crayons, the kids can design their own using a template such as this:
Silks printable
or
paper bag ones
● See which guest is the best (or luckiest) jockey with
Kentucky Card Derby game
● Or try your luck at
Frozen Jockey games
from the Kentucky Derby's website
Roses Garland:
● Make
paper roses
& have a
Derby themed story time
!
Jackpots
:
● Put the horses name (and picture if you have time) in a hat and have everyone draw a horse to root for during the race. Give out a prize to the winner.
Hats:
● Hat Decorating Table: Ask everyone to bring a plain hat to the party. As the host, provide a selection of decorations for the guests to make their unique hat. Decorations could include your typical ribbons and flowers to plastic horses.
● Use Dollar Tree headbands, flowers, paper plates and stickers to make fascinators!
● Make Your Own Hat Contest: Provide limited amount of materials for the guests to make their own hats. Supplies could include any combination of duct tape, aluminum foil, paper bags, feathers, pipe cleaners, markers etc.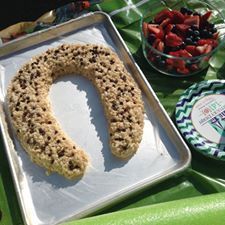 Food and Drink:
● Make a
nonalcoholic version of the Mint Julep
● Don't forget your Derby Pie! Or try your hand at making
minis for the kids
Parade:
● Kids can make instruments with recyclable materials - yogurt containers, coffee cans, peanut cans for drums or add beans for shakers. For it has a plastic lid, punch holes in the top, add yarn or string, and wear it around the neck for a drum in a marching band. Let the kids march around as in a parade.
As you can see this is just a small sample, and the possibilities are endless on ways to make your Derby party fabuLOUS and family friendly this year! Don't forget about the typical backyard fun with horseshoes, cornhole, or pin the tail on the horse.
For more ideas be sure to check out
http://www.kentuckyderby.com/party
and LOUFAMFUN's pinterest page:
http://pinterest.com/loufamfun/derby/
What are some of your family's Derby Day traditions?
By
The LouFamFun Writers
Click the image to see the WDRB segment.