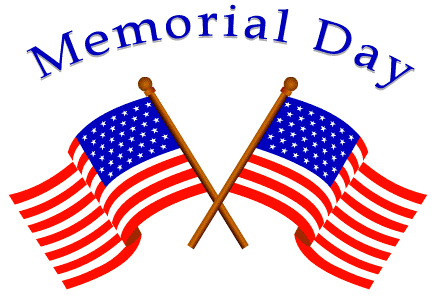 It's a long weekend - celebrating Memorial Day and those who have so honorably served our country - and the unofficial start to summer. I've started a
"Summer" Pinterest board
if you want to check it out, I just keep pinning and pinning and pinning. Yes, I will try some of these things out. And, of course, the latest can be heard on
Louisville.am
if you want to hear my lovely voice.
In an effort to not be redundant - here's the
link to the Memorial Day weekend events post
we made a few weeks back. I like to hear myself talk (type?) but not need to copy and paste all of that, just click the link.
As for my picks: I think Memorial Day weekend should be relaxing. My recommendation is to take 1 day to venture out and do something fun and tire the kids out, 1 day to catch up on things around the home -garden - exercise - errands - spring cleaning and 1 day to play at home when you don't worry about the chores, you just play. There, 3 day weekend!
For the venture out fun - it's not going to be swimming/sprayground weather. However, Saturday does look like it will be lovely for a park day or hiking. And, here's my event of choice for parks/walking/fun/exploring. 2013 Waterfront Heritage Walks! Walk the Big Four Bridge with Historian Rick Bell Duration: Saturday, May 25 at 10-11:30am. You Meet at the Big Four Bridge at Waterfront Park at the top of the ramp on the disc. From their
website
:
It's a free walking tour, led by local historian Rick Bell, will explore the history of Louisville's Big Four Bridge from its days as an important carrier of freight and passenger trains to its current incarnation as a pedestrian/bicycle path. This 90-minute tour will start at the top of the ramp to the Big Four Bridge, proceed across the bridge and back, for a total distance of approximately 1.5 miles.
Note: they also have one on Sunday 2-3:30 and it will focus on the Steamboat era and start at the Belle.
I guess I really just have one pick. Ain't they special to be my one and only?
Stephanie