Seriously. Is your to-do list as long as mine? I'm not complaining, I am happy to have things to do because I love being busy - I'll take busy over bored any day.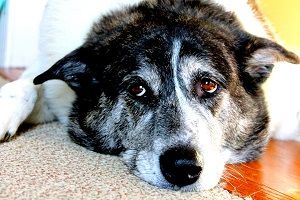 However, some days I do think I should follow my LouFamFun dog's lead
and veg out and just watch everyone else run around.
Do you have room for fun this weekend? My family has no room for extra fun this weekend outside of our normal routine. Two birthday parties to take my son to, my weekend date with the treadmill at the YMCA at Norton Commons so as to even out the chocolate I have eaten all week, church and tackling my to-do list. I *might* be able to squeeze in some time to decorate a gingerbread house or two but I definitely plan on snuggling with the kids for a holiday flick on Saturday night.
Maybe you planned better than me and have time to go somewhere? I returned to work full-time two months ago and being the first year of having restrictions on my schedule....let's just say, I'm getting it done but not gracefully (like I am typing this while eating an oh-so-gourmet PB&J sandwich for dinner, halfway folding laundry that has been fluffed twice in the dryer while helping my son with subtraction and trying to keep my daughter from dumping all of her beads on the floor as she makes a bracelet). Getting it done.
Here are some ideas:
That's the basic list of picks I could throw together, if I type more, the bath might overflow because I just turned it on for my daughter and .......................
OK, I got there in time. Yeah, you have to turn the faucet off - you can't just walk away!
Embrace the busy! Laugh! Smile! Take a deep breath!
Enjoy every aspect of this season and have a fabuLOUs weekend!
Stephanie
(Sorry for all of the !!!!, I had caffeine after 5pm)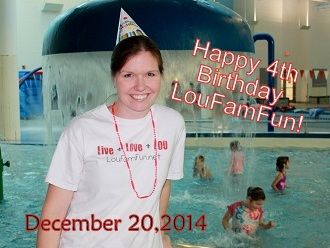 Psssssssssssssst:
Friday is LouFamFun's official birthday
Go LouFamFun!