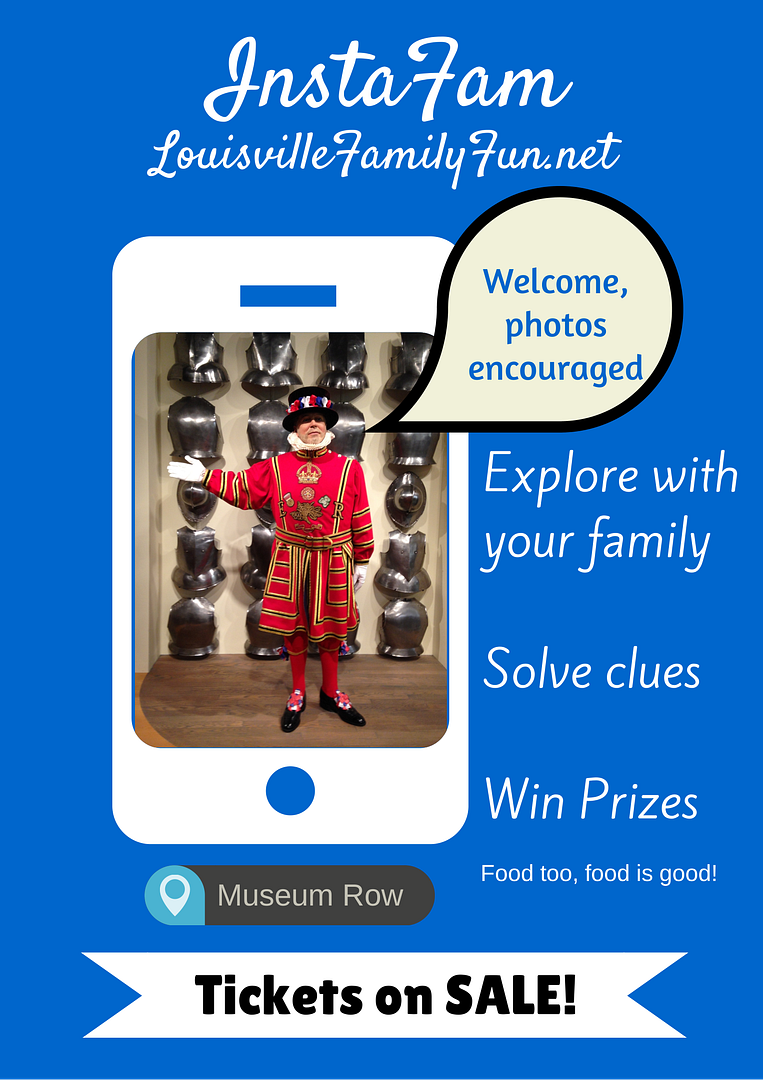 This post is sponsored by:
Did you hear about our InstaFam Hunt?!
Click the banner above for the exciting details and look for a limited time only promo code 1069 to save $10.96 TODAY ONLY - we'll chat about it on
Lite 106.9 with The Ramsey Brothers
on Friday morning.
Don't use Instagram? It's simply the platform for the experience- you can install it, use it for the hunt and then take it off, no biggie.
We are thrilled to launch our LouFamFun Experience Series that will focus on family experiences and not your typical items that you tend to think are the "must have" items at family events. We want to help you create memories, not wait on lines or simply watch your children enjoying themselves. We want parents, children, the entire family to have fun TOGETHER! Experience!
Also, here's our podcast of the week - Sponsored by
Learning Rx
($100 discount by mentioning PODCAST. This week is all about exploring Kentucky.
Now to the picks for the weekend:
Friday
: It's Kids Night Out with the Northeast YMCA. Bowling, pizza, fun! 6-11pm. Details
here
.
Saturday
:
It's JUNGLE BOOK at Derby Dinner Playhouse! We are going to check it out, I love this because I think it's a story that both boys and girls will really enjoy. There are breakfast and lunch performances. Details
here
.
How about some square dancing? For $5 a dancer, anyone can learn at Foxhollow Farm, 7pm at their farm center. Details
here
.
Sunday (Saturday too):
The Maple Sugar Festival in Salem, IN is this weekend (and next weekend). Details
here
and our review
here
. Super awesome fun for the entire family and delicious food.
Have a fabuLOUs weekend!
Stephanie