This post is sponsored by: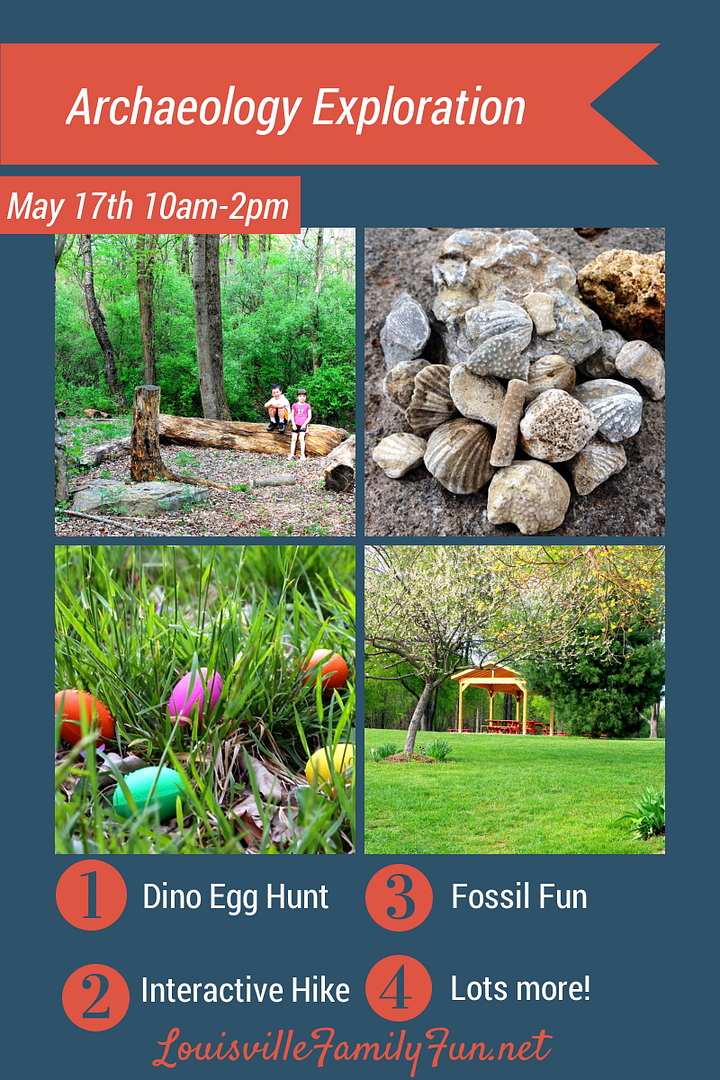 It's Mother's Day weekend! I hope you are able to do something special and get showered with much deserved attention and love!
If you have been even remotely following us, you have surely heard about our Archaeology Exploration Day. Get your tickets in advance....we are limiting the number of admissions because we are providing lunch and must order the food!
Raaaawwwwwr your way over to our page for the event! Get your tickets for the Louisville Family Fun Experience Series Event.
Get tickets before Tuesday 5/13 at midnight and be entered to win one of these two awesome prizes(click).
It's Archaeology Exploration Day, prizes will be plentiful from the dino egg hunt and fun will be had by all!
These events are our way of contributing to the community and giving back through the charitable gifts made from ticket sales. This event benefits Big Brothers Big Sisters of Kentuckiana and the Creasey Mahan Nature Preserve.
Use the code
MOM
to save 15% on Mother's Day
Get your tickets now here.

------------------------------------
What's there to do this weekend?
Here are my picks!
Friday
Night Out New Albany
- 5 - 8 pm. It's a night for local retailers, restaurants, galleries and shops to showcase their business. Enjoy an evening of art, entertainment, food, drink and shopping. This event will be held on the 2nd Friday of the month (with the exception of October).
Saturday
FREE Hometown Tourist Scavenger Hunt! Click
here
for details.
The Parklands Spring Fling! Click
here
for details. It's free and there's a long list of things to do and learn about like a 1k run for kids, guided hikes and the sprayground will be on!
Sunday
Enjoy Mother's Day with a meal out, free admission for moms at the
Louisville Zoo
or a free frozen yogurt at
Sweet Frog locations in Kentuckiana
. Have a wonderful day!
Stephanie