This post is proudly sponsored by:
After a rainy week, aren't you ready for some sunshine?
We are looking forward to some fun this weekend, maybe heading to Huber's for some strawberries - it's that time of year!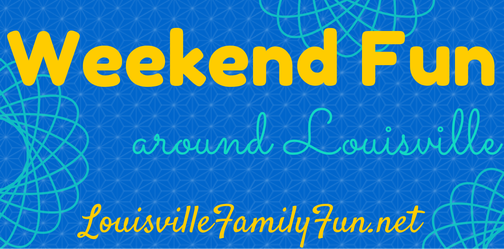 Here are my picks for the weekend & ideas for Father's Day:
Friday
: It's a summer festival in Lyndon! Click
here
for details. Kid zone, food, rides, music and more. Free admission and it's at Robison Park. (Also taking place Saturday)
Into Legos? Head to
Bricks & Minifigs for a "Meet the Mentor"
event that's free. Learn about Lego Robotics from 4-8pm.
Saturday
: Get those bikes ready and head to the Parklands of Floyds Fork for a family bike ride from 9-11am. It's free for members, $5 for non-members. Details
here
.
Learn to sail, for FREE! It's at Cox Park for kids 9-18 and adults. There are two sessions for kids and one session for adults. See the details by clicking
here
. What a great opportunity! Be sure to read the website because there's a registration form and waiver.
Sunday
: Happy Father's Day!! Take dad to Greece....in Louisville, on the Belvedere. It's the
Greekfest
from noon - 6pm (also on Friday and Saturday). Lots of delicious food options.
Other ideas for Father's Day:
Holiday World has a $10 coupon code for this weekend. See
here
.
Get the Huber's deal we have listed
here
and head out for farm fun
The Comfy Cow
is offering Dad free ice cream.
Belle of Louisville has a
Father's Day BBQ & Bourbon cruise
Father's Day with Pete Rose
at NE Christian Church (open to all)
Orange Leaf Clarksville is offering 8oz free treat for Dads on Sunday
The Louisville Bats have a game on Sunday and
special promotion for Dads
!
Dads get in free on Father's Day to
Clarksville Family Aquatic Center
(with paying family member)
Dads get in free to
Louisville Zoo
on Father's Day
Dads get a free home tour at
Farmington Market
+ other activities on Father's Day
Free tours at Evan Williams Bourbon Experience for Dads this weekend.
Dads jump for free at
SkyZone Louisville
.
Have a fabuLOUs weekend!
Stephanie
Tune into our podcast this week! Good Garbage - that's the topic.....wondering about it? Click play!