This post is proudly sponsored by: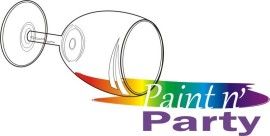 Check out our podcast with Discover Downtown LaGrange - learn about LaGrange!
It's a holiday weekend, yipppee! I am ready for a 3 day weekend with my family. That one extra day really does make a difference.
What's going on this weekend?
I'm not going to elaborate on this too much. Instead, I am going to redirect you to our
Labor Day weekend events post
. Our picks: the U of L Soccer game, World Fest and the free fun at Southeast Christian Church locations. Click
HERE
.
Also, we'd LOVE to see you at InstaFam Sept. 12th - scavenger hunt at the Louisville Zoo all benefiting charity, yep, 100%! Click here.
Have a fabuLOUs weekend!
Stephanie
PS: Download our FREE app - click the image for details. Android and iPhone!
Our most popular content at your fingertips and special discount offers!