This post is proudly sponsored by: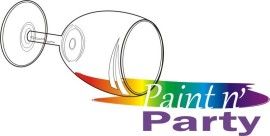 Is it really fair that kids are back to school and this weekend it's going to be HOT HOT HOT?
We all know the Kentucky State Fair is still going on this weekend, but what else?
Looks like we might be in for some rain - check out our indoor fun post here.
If you are like....NOOOO! Bring on FALL!!! Get excited by visiting our Fall Fun Links page.
Friday
Renaissance Fun Park has a cool deal going on now. See details
here
. It's an special - Unlimited Go Karts, Laser Tag, and Mini Golf ALL DAY for just $20 Per Person!! Please note: does not include cost of Fun Card ($1), which you can keep forever and use again
Saturday
Clarksville Parks & Rec is having a Touch a Truck event from 8am - 1pm at the Clarksville Little League Complex! Details
here
and
here
.
Sunday
In the morning, you can find a spot to watch the
IRONMAN event
. We love having out on US42 and cheering for the cyclists (while eating donuts, isn't that terrible?)
In the evening, join us at Valley Dairy Freeze for Water Fight Night - RSVP and details here. 15% off the entire menu for dinner and treats, a water squirter activity to try to win free ice cream. Other door prizes handed out as well!
Have a fabuLOUs weekend!
Here's a FUNNY Back to School video for you!
Stephanie