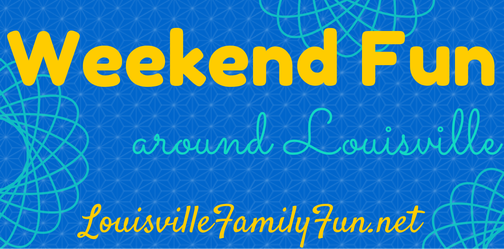 This post is proudly sponsored by:
Check our Fall Fun Links page and Halloween post !
Download our App - click here - be sure to press refresh on top right to see the current contest.
Click play and tune into our Halloween Podcast. BOO!
Let's get to the picks for the weekend:
Friday:
Louisville Zoo Halloween fun kicks off! If you children' just can't wait to get that costume on - head there for fun. Details
here
.
If you are thinking you want to go to the
St. James Court Art Fair
, stop by the
Conrad-Caldwell
house between 11am and 3pm. They will have kids activities out on their front lawn and special treats will be available.
The art fair runs Friday through Sunday. Click
here
for our past review.
Saturday:
Ride a train through central Kentucky! It's the pumpkin express at Kentucky Railway Museum. See details
here
and ticket info
here
.
Do you love golf? For only $20, 4 family members can play 9 holes at Louisville Metro courses. It's called "Golftober" - what a deal! Details
here
. This special is valid every weekend in October.
And, it's the
Creasey Mahan Nature Preserve Haunted Hike
event. They have a big free area of fun as well as a fantasy trail for trick or treating and meeting story characters, an awesome not-too-scary haunted house, food and inflatables. This is a great fundraiser for this wonderful public charity so head out there in costumes for an awesome day!
Sunday:
Relax! It's been a long weekend. How about you don't run around like crazy and you take some time to take care of business at home, catch some newly falling leaves and find a spot outside to lay out a blanket for a picnic dinner.
Have a fabuLOUs weekend,
Stephanie