This post is proudly sponsored by: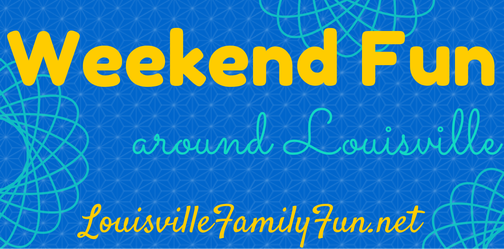 Are you looking for indoor options for trick or treating since the Halloween weather is dreary? Look at our Friday picks for a link.
Download our App - click here - be sure to refresh often, you never know when we pop a contest on there!
Tune into our podcast with Yew Dell Gardens and learn about this gem:
Let's get to the picks for the weekend!
Friday:
Let me just refer you to our
Halloween post
. I am sure you are wondering about the
indoor
option. There are some.....lovely wintry temps and freezy precipitation. And I thought I would cool down with a peppermint patty or five....not 40 degrees!
Saturday:
Head to a Stage One public performance - always a good time and totally different than chasing the kids around on Halloween! Details
here
. It's a Cajun Red Riding Hood show, we've reviewed it so click
here
to read that.
Sunday:
Want to do something magical?
Masters of Illusion
will be the The Louisville Palace at 7pm. Use code BOGO to get 2-for-1 tickets! Now, that's a deal that will make tickets disappear...get it...disappear...snort.
Have a fabuLOUs weekend,
Stephanie