This post is proudly sponsored by: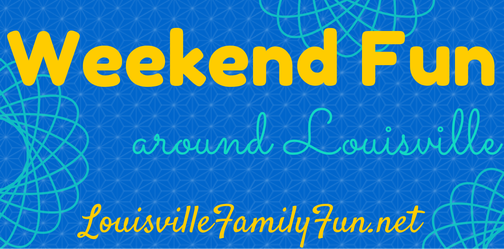 Download our App - click here - the events calendar and Kids Eat Free list right at your fingertips!
Click to tune into our latest podcast interview and learn about Simpsonville Parks & Recreation
Check out our Winter Fun Links page that features our Holiday post! We are donating ad space to charity so please check out this page if you are a small business and want to help us help local kids!
Let's get to the picks for the weekend!
Thursday special: Come shop at our Ladies Night Out event with The Prickly Pear and HerKentucky. Details here.
Friday:
Dine at the new
Noodles & Company for lunch or dinner
! They are donating 50% of this Friday's sales to Big Brothers Big Sisters of Kentuckiana - wow!
How about an evening trip east on 64 to the Kentucky Horse Park for a special Kentucky Christmas event. They have their Southern Lights display! Click
here
for details.
Saturday
:
Enjoy a
Turkey, Tales & Crafts storytime
at the Crescent Hill library. I just love that library! It's at 11am.
Paint at Whet Your Palette for half off from 6-8pm
- you know you want something festive to hang or have a gift you need to make for someone!
Sunday
:
There's a Healthy Family Training Camp at the Yum! Center noon to 2pm. For more information visit
www.getfit2014.org
or call to RSVP at 502-371-6016. All registered participant will receive FREE entry to the UofL Women's Basketball Game at 2:00pm!
Stephanie