This post is proudly sponsored by: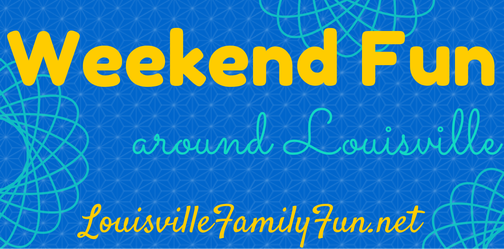 Download our App - click here - the events calendar and Kids Eat Free list right at your fingertips!
Friday:
Have you been to Sisters Tea Parlor? It's really fun and nice for indoor fun.
There's a deal on our Daily Deals page through Groupon
. The weekday deal is better so why not check it out!
Saturday
I checked the weather and said...WAIT? WHAT?!?!?! It's going to be sunny and in the 50s!!!! EEEEEK! Oh my gosh, PEOPLE!!!! Go outside on Saturday. I don't care what you do just go outside ALL DAY. Walk across the Big Four Bridge,
find a new park
, hike at
Creasey Mahan Nature Preserve
, explore downtown or Nulu or Jeffersonville or or or......... I am giddy just thinking about it.
Sunday:
I apologize for scream-typing at you just now but I just got so worked up over the nice weather. I have no picks for Sunday. All of my energy was absorbed into Saturday's excitement.
Monday
:
Who doesn't love Squirrels? (Maybe families that have had them stuck in attics? Nevermind) The Parklands is having an entire day dedicated to squirrels, yes....squirrels. It's FREE. Click
here
for details.
Have a fabuLOUs weekend,
Stephanie