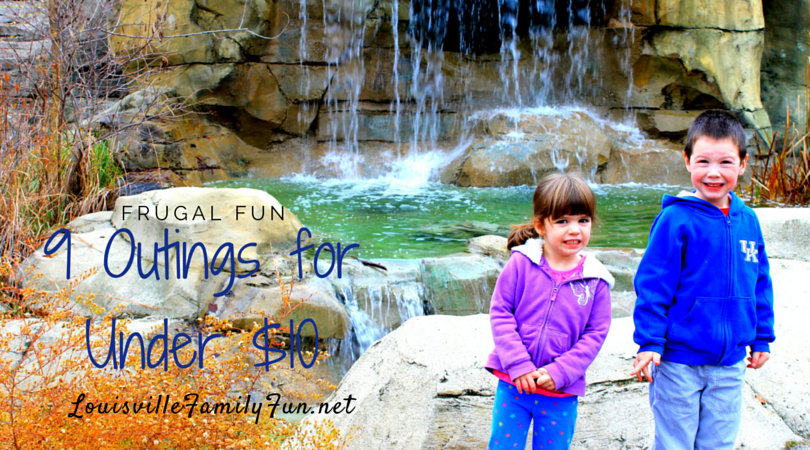 If you're on a tight budget, you may think there's not much out there for your family to do. Luckily, LouFamFun has your back! Here's a list of 9 things you can do with your family of four for under $10!
1. Village 8 movie theater in DuPont has $2 Tuesdays. That's right, $8 for your whole family to see a movie!
2. Side By Side Studio has such an array of events and drop in opportunities for last-minute fun. Just follow their Facebook page. Many events are free but if there is a fee, it's typically very low.

3. Bernheim Forest is a great place to go hiking and enjoy nature. The cost is $5 per car (weekends - free weekdays), so even larger families can enjoy the nature!

4. If at least 1 of your kids is under 5, your whole family can visit the Salato Wildlife Center in Frankfort for $10!

5. If your kids are under 5, your whole family can visit the Thomas Edison House in Butchertown or Whitehall on Lexington Road for $10.

6. Admission is so reasonable for a family
visit to the Louisville Water Works Museum at the historic Water Tower.....especially when your kids are under age 5.

7. Visit the Falls of the Ohio for hiking and exploring for just a $2 parking fee. The admission fees are modest - and kids under the age of five get in free to the interpretive center.

8. Visit Bricks and Minifigs in Louisville. They have a free play area (with a couch for mom and dad!), and let your kids put together their own mini-fig from the bin and get creative.

9. FREE MUSEUMS! Speed Art Museum is free on Sundays through March 2021 and there's free parking right around back (not the garage, go to the lot to the back left that is diagonal from the planetarium). The KMAC is also free thanks to a sponsorship......free every day, they have a creating space in the back for kids.