This is a partially sponsored post
We have 4 Summer Camp posts, click here to see more!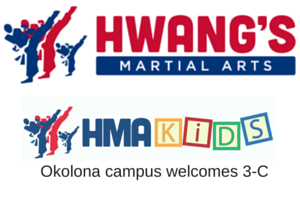 Hwang's Martial Arts
all day summer camp is an all-inclusive enrichment program where kids have fun as they get physical exercise, build friendships, and experience different field trips 2x a week. Camp provides Taekwondo lessons for 20-30 minutes in the morning, mid-day, and late afternoon on non-field trip days. The rest of the day includes building blocks, music, reading time, and even chess! Exciting field trips include squire boone caverns, swimming, parks, Kentucky Science Center, and more! Okolona Campus now welcomes 3-C. Come for one week or stay for all the weeks! Drop off times are between 7:30-9AM and Pick up is between 5-6PM. For more info visit us at:
http://www.hwangsmartialarts.com/programs/summer-camp
and connect at
facebook.com/hmalouisville
.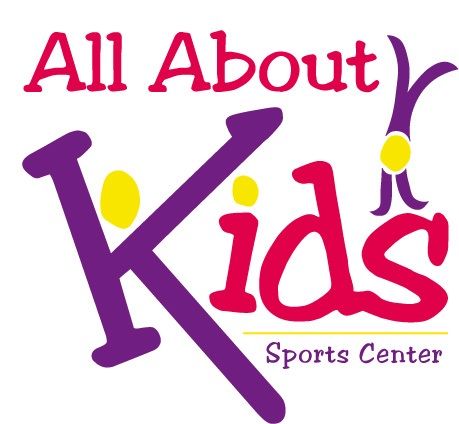 At All About Kids
, camps are high-energy, all-day fun that's far from ordinary. Don't worry about your kids sitting around and watching TV all summer – here they'll interact with other children, play games, learn skills and enjoy different camp themes each week. Camps are for boys and girls ages 4 and up. Our caring staff will nurture your child through days and weeks of camp fun (choose from individual days or full weeks)!
Each day features swimming (ages 6 and up), Open Gym, instructed classes in gymnastics, martial arts, dance and tumbling (classes vary each day), outside playtime (weather permitting), arts and crafts and more!
Hours: 9am-5pm Early drop off (8am) and late pick up (6pm) options available ($6 each, per child, per day)
Pricing: 1 day: $49 2 days: $98 3 days: $145 4 days: $189 Full week: $199
*Special: 20% discount on all campers registered by May 12!
**20% sibling discount on additional siblings only if registered after May 12
Los Monitos
camps are the perfect combination of fun and learning! 6-12 year olds and their parents can choose from FOUR COOKING camps and FIVE ADVENTURE camps! This year we've doubled our popular cooking camps and added new missions to TWO International Spy Camps (for 8-12 year olds.) Combine multiple camps for discounts!
Experience a variety of languages, cultures, and geography, including Spanish, French, Italian, German, Chinese, Japanese, Korean, and Hindi! Visit
www.losmonitos.com/summercamps
or call (502) 893-0933 for more information.
This summer we invite you to join us on an artistic adventure as we explore some of our favorite things in new and exciting ways! Back by popular demand, our popular Messy Camp, Star Wars and Fairy Art Camps are all back! We'll be creating things that glow... Lightsabers, stone fairy houses, wands, tiny fairies. Our witches and wizards, in Harry Potter camp will create handmade wands and potions! Also this year, My Little Pony, Animals, Just Paint!, Boxes & Bowls, Oils, Sculpture, Large Mixed Media and more. Our fun and talented staff will guide your young ones to discover their inner artist at our Art House. Three age groups including TEENS. Class sizes LIMITED!
AGES: 4-16
WHEN: 12 camps weekly through summer beginning May 29. M-F: 8-10:30, 11am-2pm & 2:30-5. (Full day & late pickup options.)
COST: $95-$225 per camp
WhetYourPalette.com
•
WYPalette@gmail.com
• 502.438.8865
GymTyme Summer Camp
is designed for children of all interests. The day will be filled with fun activities such as games, crafts and watching movies in addition to playing in the gym!
Dates: May 30 – August 15, 2017, 8:00 AM – 5:00 PM.
Pricing: A 20% Sibling Discount is Offered Daily: $40 Weekly: $170 Full Summer: $1,550 30% OFF Promo Code: SummerEB30 expires April 16, 2017
www.GymTymeAllStars.com
502-365- 4811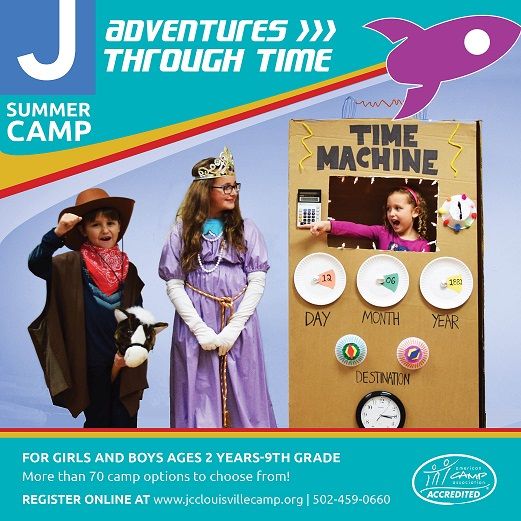 Take an Adventure Through Time with
The J Summer Camp
where there is something for every child. The J Summer Camp offers traditional camp for children 2 years through 10th grade with arts & crafts, sports, free swim, swim lessons and more! Children 2 years old receive private swim lessons twice a week, children 3 and 4 years old receive group swim lessons three times a week and children in Kindergarten through 3rd grade receive group lessons daily.
Specialty camps are also offered which include: Soccer, Theatre, Dance, Lego, Cooking, Art and more. All specialty camps enjoy a daily swim. We believe that all campers can participate, all campers can succeed and all campers can make a new friend. Our Yachad program integrates children with special needs fully in our regular program. We also offer a special unit for preschoolers transitioning into Kindergarten. Our beautiful campus includes two outdoor pools, baseball and soccer fields, basketball courts, as well as indoor gymnasiums, auditorium and more!
3600 Dutchmans Lane, Louisville, KY 40205 • 502.459.0660 •
http://www.jcclouisvillecamp.org/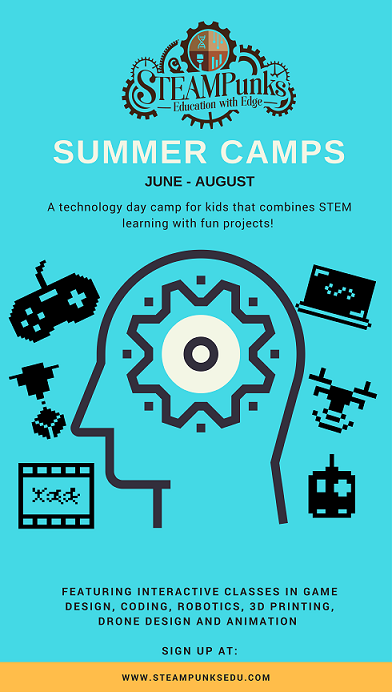 Give your child's summer break a dose of STEAM (Science Technology Engineering Arts Math) powered fun and learning in a
STEAMPunks Summer Camp
! These week-long day camps blend project based learning environments, hands on exploration and cutting edge technology to teach exciting subjects like Video Game Design, Circuitry and Soldering, 3D Printing, Robotics, Coding and more! Every camper will learn invaluable STEAM skills, a crucial factor in the ever expanding career fields of the future, and leave camp with a tangible project to encourage lifelong tinkering and creativity. With seasoned instructors and an arsenal of collaborative projects and fun curriculum, a STEAMPunks Summer Camp means your child's brain stays engaged in the educational "off season" and they're primed for the best summer experience of their life. Register here now! What will your child make at
STEAMPunks Summer Camp
?
Venues TBD.
Schedule Will be posted by mid March!
Sign up for Louisville Zoo Wild Spring Break Camp April 3-7 and week-long
Summer Safari Day Camps
June 5 – July 28. Geared to all grade levels, the fun and engaging themes include Zoo walks, large animal presentations and up-close encounters with animal ambassadors. Enjoy new specialty camps like Vet Camp plus convenient hours and carline drop off service. Register at
louisvillezoo.org/education
.
Use Promo code "EARLYBIRD" to save on summer camp if you enroll before April 30.
Get Outside at
The Parklands of Floyds Fork
! Campers in grades K-6 spend their days participating in discovery-based field experiences and science investigations into gardening, art, paddling, hiking, biking, biology and bugs! Keep your student engaged and entertained while school is out for the summer. Get Outside! Science Camps are based in Beckley Creek Park and the PNC Achievement Center for Education and Interpretation.
Drop-off locations may vary for Paddling and Adventure camps. These full day programs include hands-on classroom activities, field hikes, "Sprayground Wednesdays," and so much more!
The Parklands Summer Science Camps take place over eight weeks from June through August. Each week includes one camp for campers entering K-3 and one for 4-6 graders. Save when you register by May 5! Parklands Members receive a reduced tuition rate.
www.theparklands.org/camps
502-584- 0350 outdoorclassroom@21cparks.org
At
Virginia Chance School
, summer is welcomed! Summer Under the Trees is an outdoor camp for the adventurous child ages 2 years through 5th grade. Summer Under the Trees nurtures children's natural sense of wonder and fosters a lifelong connection to the outdoor world through dynamic child-initiated play and outdoor discovery. Gather with friends and experienced teachers as we explore our beautiful 26-acre campus in a summer of outdoor games, art, music and fun!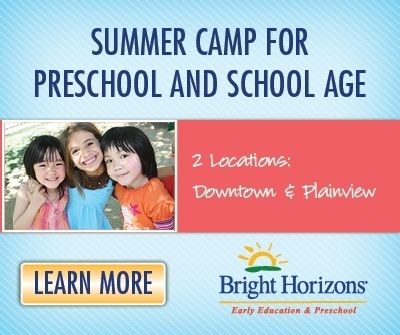 Fun, friendships, and exploration – all summer long!
Bright Horizons summer camp
for preschool and school-aged children offers fun and excitement for your child AND meets your expectations of convenience, flexibility, a healthy and safe environment, and experienced counselors. Your child will enjoy a jam packed summer that includes:
· Field trips, special guests, and events Cool themes including STEM, ecology, art, cinematography, cooking, theater, and more
· Sports, fitness, and outdoor adventures
Call us today to learn more! Our camps follow the local public school calendar and run throughout the entire summer vacation time period.
We have 8 exciting theme weeks planned for kids ages 3-7. Each day, we'll incorporate different art projects, games and activities that tie into the camp theme. Camps run Monday – Thursday, 1-4 pm.
• Superheroes, June 5-8
• Frozen, June 12-15
• Ninja Turtles, June 19-22
• Wild West, July 10-13
• Music, July 17-20
• Sports, July 24-27
• Pirates & Princesses, July 31-Aug 3
• Jungle, Aug 7-10
Reserve your spot now! Visit our
website
, or call us at (502) 614-6001
Bring STEAM to life using LEGO® bricks, technology and other engaging tools!
Snapology
provides a fun and safe environment for children ages 4-14 to learn about robotics, programming, animation, engineering, video game design, science and more.
For summer 2017, we are offering over 30 camps at three different locations: St. Matthews Community Center, Sayers Classical Academy and First Baptist Church of Middletown. ***Register early and save.*** Please visit
https://louisville-ne.snapology.com/camps/
to see what we have planned!
Use code SAVE25 to save $25 per child! Promo ends April 15. Summer is a time for great adventures! At the Y, campers will discover a sense of accomplishment and belonging, while staying active and engaged. One week or the whole summer, your child will build confidence and friendships in an enriching environment. Choose from over 30 locations in Jefferson, Bullitt, Clark, Floyd and Oldham counties. We offer a full day of exciting activities for ages 3 – 16 including field trips, swimming, sports, games and plenty of fun. Staff focus on safety and helping children thrive, while modeling our core values of caring, honesty, respect and responsibility. Register online at
ymcalouisville.org
. The Y is for everyone. Financial assistance is available.
Welcome to
St. Luke's Camp Maple
, where you will have fun in the company of friends old and new. All camps include hands on learning, fun outdoor activities, and free play time. Our camp is staffed with the same high quality teachers who work in our preschool program. All are experienced teachers who are CPR and First Aid certified. Camps run Monday-Friday from 9am-1:30pm for children ages 2-10.
Each camp is theme based so one week is different than the next. We look forward to you joining us for one or all six fun and exciting camps.
May 22-May 26 Discover your Favorite Artist
June 5-9 Nature Camp
June 19-23 Explore the World of Science
July 10-14 Culinary Camp
July 17-21 Build with Bricks
July 31-Aug 4 Space Camp
In Alphabetical Order - It will continue to be updated as camp information is released.
** denotes "preschool too!"
Camp HiHo
8 weekly sessions between June 5 and August 11. $270/week. Ages 5-13.
Camp Maple
** Different themes each week for ages 2-10. Options in May, June and July. 9-1:30
Camp Quality Kentuckiana
A camp for children ages 6-16 who have cancer. June 25-30. Free!
Cedar Ridge Camp
Tra­di­tional day camp and overnight camps. $179-$659. Lots of options like sports, science, food, etc.
Virginia Chance School Summer Under the Trees Camp
** - Age 2 through grade 5. Art, music, games, drama and stories while spending time in nature. 8:30 to various times depending on age.
Creasey Mahan Nature Preserve
Frazier History Museum
1st-7th graders, 9-4. $200/week
GymTyme Fun Gym Summer Camps
** Monday-Friday, 8-5. 30% OFF Promo Code: SummerEB30 expires April 16, 2017
Jefferson Memorial Forest
Ages 5-15. 9-4. Camps in June and July. $125-$200.
Kazoing
*** May 28-August 18 $40/day Any child walking and up is welcome.
Lions Camp Crescendo
Camps for children with disabilities or in foster care in June and July.
Louisville Nature Center
** Options in June and July. $220. Ages 4-12.
Louisville Zoo
** PreK-8th grade. June and July options. Most weeks $245. 9-4 with drop off and pick up an hour before and after. Lots of weekly options.
My Gym
** Seven themed weeks of camps for children ages 3-7. $100/week, $30/ day. Monday-Thursday 1-4. June through August.
Oldham County YMCA
**
Passionist Earth and Spirit Center Odyssey Camps
Art, yoga, science experiments, exploring nature. June 12-16, 19-23. 9-12 or 9-4. $95-$225.
Safiyyah Dance Co.
Smiley Camp
** Ages 3-6. $150/week, discounts for additional weeks and siblings. Monday through Friday, 9-2.
St. James Preschool
- Ages 3-6, June 13-July 15th, Monday - Thursday. Arts and crafts, outdoor exploration, sports.
Sullivan Camps Culinary and pastry camp options
June 11-16. $650-$850 depending on housing.
Turnip the Beat
Ages 7-14. Multiple dates and class options.
VIPS-Louisville
June and July, Monday through Thursday, 9-1. $120/week.
White Mills Christian Camp
** A variety of faith-based day and overnight camps (general, science, sports & performing arts & more). Ages 4-12th grade. Options in June and July.
YMCA Louisville
** Many options at various locations. Check for your location.