This post is sponsored by: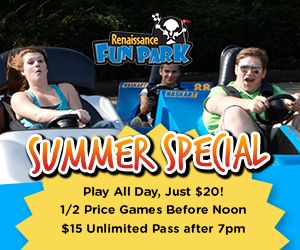 Celebrate our nation's independence with sports, concerts, festivals, fireworks and MORE!!
Beargrass Christian Church Fanfare for the 4th
Musical Visions of America with the Louisville Chorus on June 29 at 7:30pm. Admission fee.
Bullitt Blast & Shepherdsville City Fair
Live music, food, events, rides and fireworks at the Shepherdsville City Park on June 30 5pm-midnight and July 1 2pm - midnight. Admission is free!
Riverview Independence Festival
An array of entertainment and food at Riverview Park in Louisville on July 1- Typically festival opens at 3pm, Fireworks at 10pm.
Independence Day Music Show at Corydon Live
July 1 7:30-10:30pm $12
July 4th Patriotic Concert
The town of Clarksville will hold a free patriotic concert at Return Church, 435 Eastern Blvd. The concert is free and open to the public. July 2 at 4pm
Fireworks in Corydon
July 3- Free. 9:30 - 10:30pm. Old Capital Golf Club.
Crescent Hill Art & Music Festival
Celebrate Independence Day on the grounds of the Peterson-Dumesnil House on July 3 from 4-10pm and July 4 10am-10pm. There will be artists' booths, live music, a children's zone, food court, cake booth, pet contest, silent auction, fireworks (on July 4th) and so much more!
Celebrate 4th of July at My Old Kentucky Home
from 6:30 p.m. - 11 a.m.
Riverfront Independence Day Celebration
July 3 6-10pm- Concert, inflatables, entertainment followed by fireworks.
Also, on
July 4 - Veterans/Active Duty Military receive free admission to River Run.
Fort Knox 4th of July Celebration (open to the public) starting at 5pm, fireworks at 10:15pm. Live music, kids activity tent and more.
Louisville Waterfront Fourth Festival
Starts up at 5pm on July 4 and featured fireworks, concerts, kids activities (5-9pm) and more.
Louisville Bats Baseball Game & Fireworks
Watch a Bats Baseball game on July 4 and enjoy the fireworks after the game. Game starts at 6:45pm. First 2,000 people get a free hat.
Belle of Louisville/Spirit of Jefferson Fireworks Cruises
Cruise the Ohio River while watching the fireworks. Reservations are recommended. Cruises on July 4, 8:00pm-10:30pm.
Locust Grove Independence Day
FREE to the public all day! Join the Clark and Croghan families as they celebrate Independence Day 1816. See reenactments, hear readings of the Declaration of Independence throughout the day and other activities. Food and drinks for sale or bring a picnic. 10:00am-4:30pm.