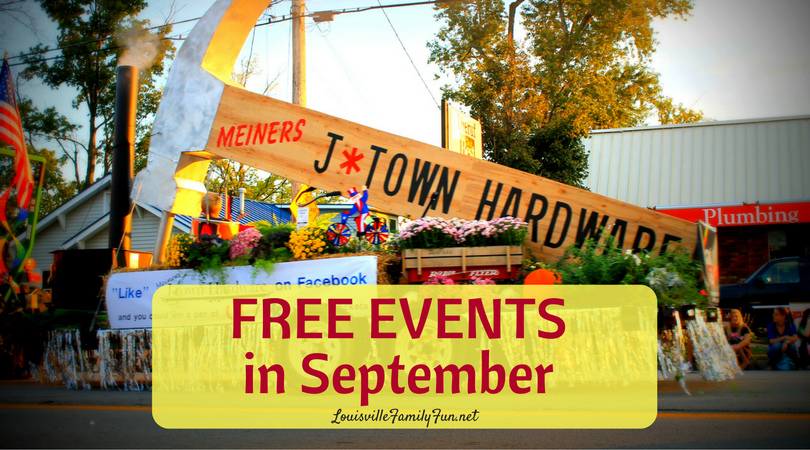 September 2nd - 5th: Celebrate
World Fest
at the Belvedere located at 5th Street and Main Street. WorldFest, one of the region's largest international festivals, celebrates its 14th anniversary with four days of expanded world food, music, dance, culture and education this Labor Day weekend.
September 5th: It's time again for the
Subway Fresh Fit Hike, Bike, & Paddle
! Bring the entire family for this free, healthy hometown event. Various fitness demonstrations start the day including yoga, tai chi, zumba, pickleball, NIA and much more. There are numerous vendor booths available for information and giveaways. After all of that, take your pick from a 5k hike, 15-mile bike ride or a paddle on the Ohio River.
September 9th and 10th:
Middletown's Family Fun Festival
includes activities for the entire family! Booths, games, a parade, rides, kidz fun zone and entertainment offers fun for all!
September 10th- 11th:
Art Fair at Mellwood
will have Artists, a Children's Art Tent, Music, Drinks, and Food! Free Admission and parking!
September 11th – 18th:
Gaslight Festival
includes a parade, car show, and workout series plus lots more!
September 17th:
National Jug Band Jubilee
will be held at the Brown-Foreman Amphitheater near the Big 4 Bridge. Free Admission and Free Parking and will include lots of fun music. Bring a chair and enjoy!
September 24th:
Nulu Fest
shuts down the street for a good 'ole block party, featuring local food, craft beer, awesome vendors, and live music on the big stage.
September 28th:
Waterfront Wednesday
will be held at the Big Four Lawn at Waterfront Park, located next to the Big Four Pedestrian Bridge. Featuring Nada Surf, OJR and Howell Dawdy!
By Guest Contributor:
Kelly