Sponsored by: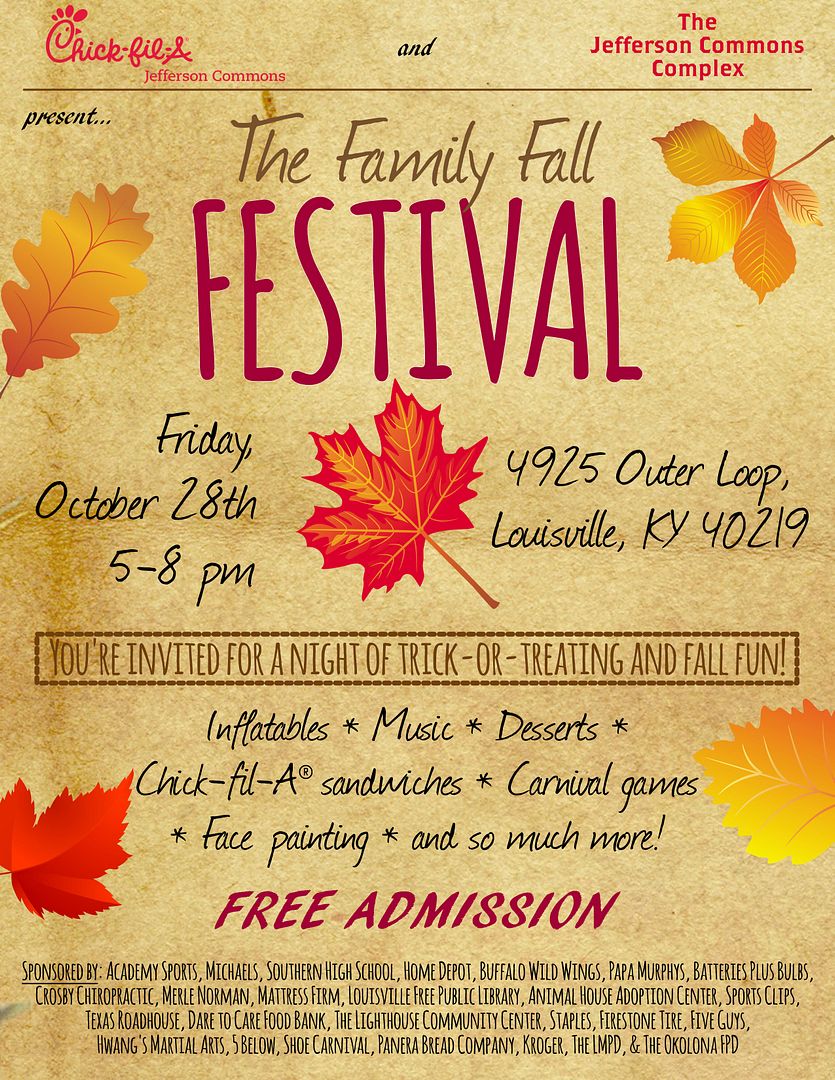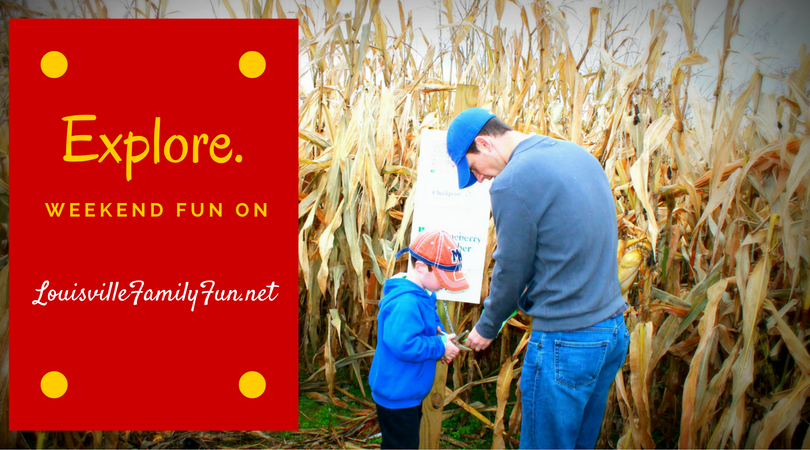 Click here for our FALL FESTIVALS list!!
Click here for our HALLOWEEN EVENTS list!!
FREE #LoveLouFamFun Scavenger Hunt! Submit by October 31 - awesome prizes!
Friday:
Head to Jefferson Commons from 5-8 p.m. for the
Fall Festival hosted by Chick-fil-A Jefferson Commons
. They have teams up with other businesses to create this free event. There will be food, trick-or-treating, activities for the kids and more!
Saturday:
Check out Turnip the Beet - they are having a Halloween bash from 11 a.m. - 3p.m. It's $10 per family/pumpkin, what am I talking about? See here. Pumpkin Carving, cupcake decorating, face-painting, flavored popcorn and enjoy fresh apple cider. Even candied apple-making, costumes encouraged.
Sunday:
Trick-or-treat at Churchill Downs
and learn about community groups as the kids grab some candy! It's from 2-6 p.m. and it's the normal cost of general admission to the track.
And, if you are not feeling any of the above - for real - look at our web calendar, the events are INSANE this weekend.
Stephanie
Psssssst: Tune into the latest episode of Fortyish - Dan & I chat
about horoscopes and catch up with our funny pal Robyn