Sponsored by: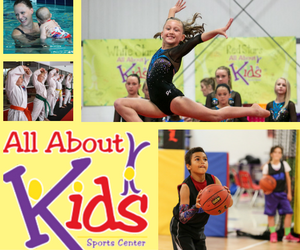 It's fall y'all, enjoy the crisp air and have some family fun!
Here are my picks for the week!
Live it
:Enjoy a Halloween Party at the Iroquois Library with Mr. Moustache and his Magic Show on Thursday, October 27th! Show starts at 6:30pm. Find out more
here
!
Eat it
:
Wednesday, October 26th is
National Pumpkin Day and Krispy Kreme is celebrating
by making Pumpkin Spice Original Glazed doughnuts! This is one day only so check here for participating locations!
Move it
:
The historic fire tower at
Bernheim Arboretum and Research Forest
will be open 11-4 until November 6 on Tuesdays, Thursdays, (and Saturdays, & Sundays). See you at the top for a beautiful view of the fall colors!
Learn it
: Head over to the Kentucky Science Center on Tuesday, October 25th at 8:30am for their play date! Exclusively for visitors ages 0-4 and their adult caregivers, Playdates take the big kids out of the equation, letting little ones freely investigate, build, experience, and share. Learn more
here
!
By Guest Contributor:
Kelly