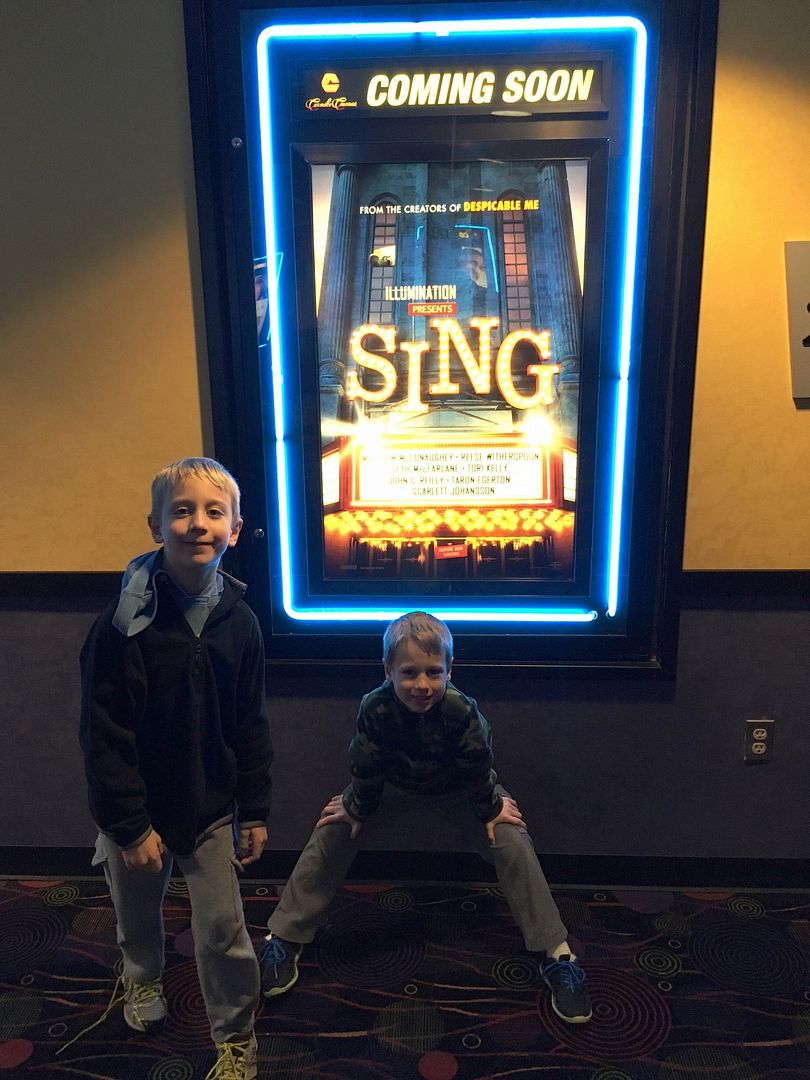 We were recently lucky enough to get a sneak preview of the new computered animated movie, Sing. All 4 of us give it two thumbs way up!
Sing follows struggling theater owner, Buster Moon (Matthew McConaughey) and his attempts to save the family business. After he has lost all hope he comes up with the idea of a singing competition (think American Idol with animated characters). The story goes on to follow his contestants and their stage fright, family life (good and bad), and of course some run ins with bad guys. You'll enjoy the music as it jumps from great throw-backs to pop hits from today.
The whole family enjoyed this wonderful film that entertains kids and adults alike. At the end of the show we saw only grins as we exited the theater. Several little ones were dancing in the aisles as the credits rolled.
This is a great film to fill in the blanks this holiday season. A fantastically fun family movie experience you won't regret. Sing opens on December 21, 2016 and is rated PG.
By Guest Contributor: Kelly