Sponsored by: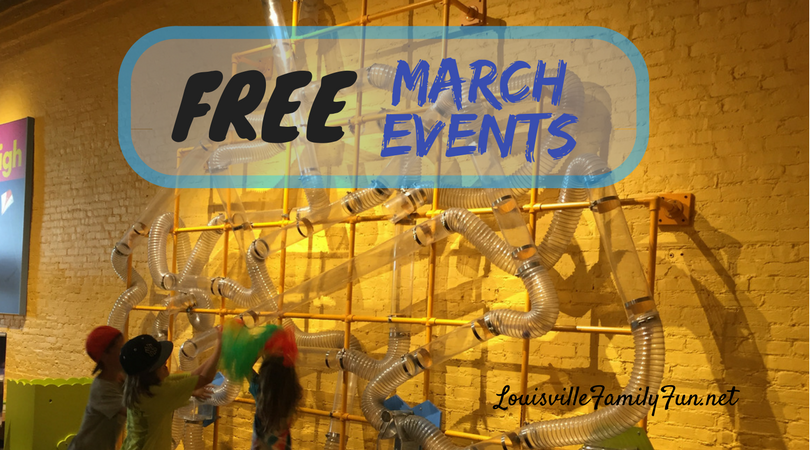 There's much to do in March, here are several events that we have picked out that look really fun!
Thursday, March 2nd from 6 - 7 pm:
Middletown library
- Celebrate Dr. Seuss's Birthday with stories, songs and CAKE!! It will be Seuss-a-licious!
Saturday, March 4th:
Douglass Loop Farmer's Market
opens back up for the season!
Saturdays and Sundays, March 4-5, 2017 AND March 11-12:
The 26th Annual Maple Syrup Festival
, 9 am - 5 pm all four days. Family friendly event, no parking or admission fees , breakfast served all day, lunch served noon - 5 pm, or while supplies last. Rustic, handmade craft vendors, artisan food and wine vendors.
Saturday, March 11th at 3 - 6pm:
St. Patrick's Day Parade
Streets close down and Parade begins at 3:00pm at the corner of Broadway & Baxter. Floats/Units continue down Baxter to Bardstown Road. The Parade ends at Windsor Place.
Thursday, March 16th:
PlayDate at Kentucky Science Center
from 5 - 7 pm. Exclusively for visitors' ages 0-4 and their adult caregivers. PlayDates take the big kids out of the equation, letting little ones freely investigate, build, experience, and share. Theme: Nutrition & Mindful Eating in recognition of National Nutrition Month and National School Breakfast Week
Saturday, March 18th at
Louisville Nature Center
: Bird Walk at 10 am. Join birder Rod Botkins for very informative bird walks at LNC and the Beargrass Creek State Nature Preserve. The walks are free, but donations are always appreciated. No registration necessary.
Louisville Baseball
has a lot of games in March with Free Admission. Pick a day (or 2) and enjoy some a fun baseball atmosphere!
The American Printing House for the Blind
is the world's largest nonprofit organization creating educational, workplace, and independent living products and services for people who are visually impaired. Tours are at 10 am and 2 pm Monday – Thursday.
By Guest Contributor:
Kelly