Sponsored by:
Do some spring cleaning this weekend and bring your gently-used books to: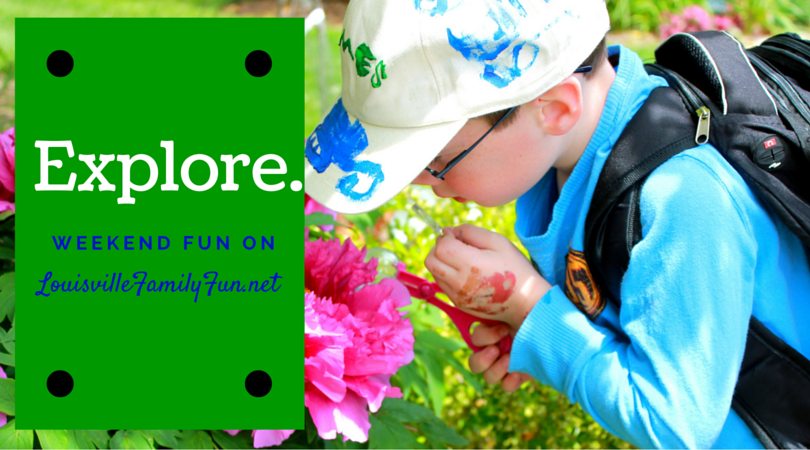 Tune into this week on Fortyish: Dan asks me all sorts of questions and I have to answer and it was fun but a little stressful!.
Friday
Head to lunch or dinner at Love City in Portland. This is an awesome community center supporting local kids and families and they host a weekly fish fry to raise money for their mission. This Friday, they are donating ALL of the proceeds to Officer Nick Rodman's family.
Details here.
Saturday
Attention teens! There's a cool event at the Middletown Library. Teen Art: Blackout Poetry. Make unique poems out of discarded books. Learn more
here
. It starts at 1pm.
To kickoff the 2017 Audubon Park Dogwood Festival, The City of Audubon Park will celebrate
Light Up Audubon!
on Saturday, April 8th from 4-10 pm in Henderson Park (the park bordered by Wren and Linnet). Live music, food and beverage vendors, the official lighting of trees in Henderson Park, children's activities, and an Arbor Day commemoration. FREE!
Sunday
Take your kids to climb for
FREE at Climb NuLu
(11 and under)! 11am-1:30pm. This is part of Flea Off Market.
Note: enter thru the Flea Market, parking on the street, NOT in the Climb Nulu lot.
Parents/guardians must stay and watch..
You'll have to
sign a waiver
, but there will be Climb Nulu staff on hand tohelp and keep kids safe.
Stephanie