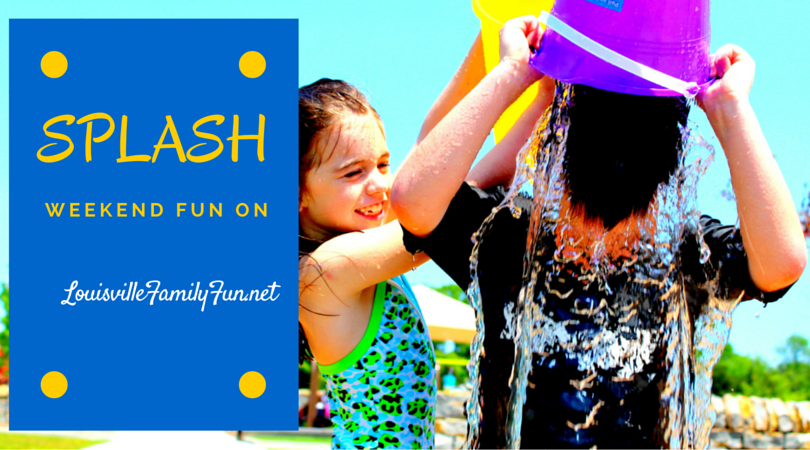 In support of:
Tune into this episode of Fortyish - Dan and Stephanie talk about parenting other kids......in public.
Friday
I bet your little ones love trucks, mine did when they were younger. C
larksville is hosting a FREE Touch-a-Truck event at Gateway Park from 6-8pm
. Children will be able to get up close and personal with the cool trucks and construction equipment they see on the road everyday. Vehicles include police cruisers, fire trucks, construction equipment, limousines, box trucks, and much more! Face painting, balloon animals too. After Touch-A-Truck, stick around for Disney's "Moana" beginning at dusk. Be sure to bring a blanket or lawn chair for the movie.
Saturday
It's Splash 'n' Dash day to benefit Norton Children's Hospital. They are taking over Waterfront Park and creating a walk/race challenge for families full of SPLASH fun. It starts at 9am and all of the info is
here
for registration.
Treehouse Artisan's & Merchants is hosting a FREE sewing craft for kids - it's a back to school bookmark. Great for school-aged kids, it's an open session from 10am to noon so you can arrive any time. Register
here
.
Are your kids interested in STEM activities? Zaniac Hurstbourne is having a FREE open house on Saturday from 10am-3pm. It's a great time for the kids (and you) to check out the neat items they have for STEM exploration and their programs.
Sunday
Kids Eat Free at Louisville Bats on Sunday night
. They are playing the Indianapolis Indians starting at 6:05pm. There's also plenty of extra fun for the kids like inflatables and kids run the bases after the game. Tickets start at $10.
Stephanie