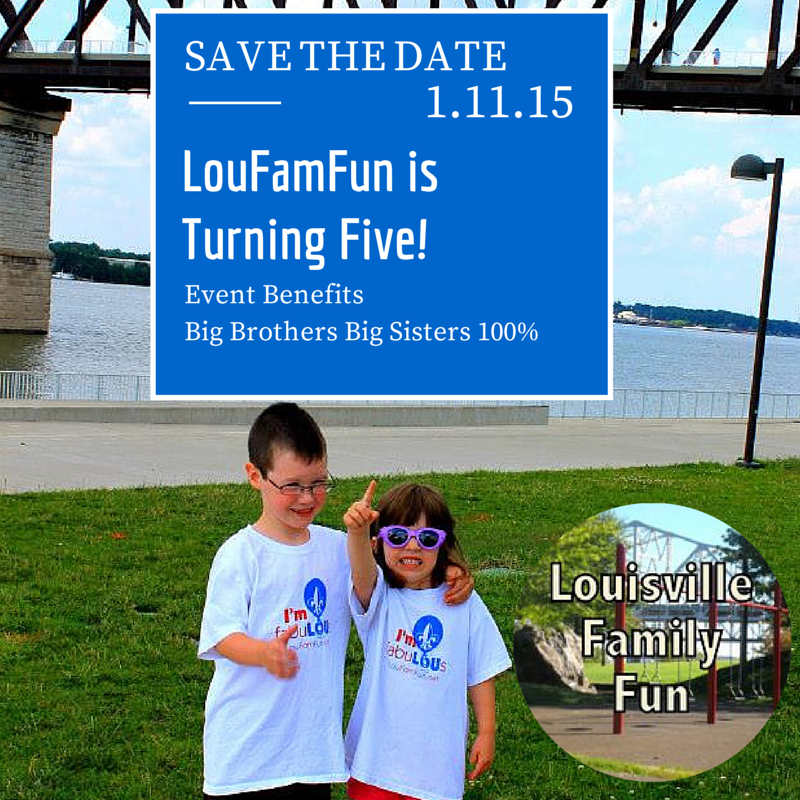 Louisville Family Fun's 5th Birthday Party
January 11, 2015
2:00 -3:30pm
The Clifton Center theatre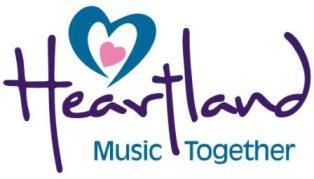 Featuring:
Steve-O the Magician
levitating an audience member on stage
Jungle Jim and the Monkey Bars
entertaining with engaging family music
Comic relief from
Pow the Panda
Lots of Prizes!
Complimentary snacks from
Happy Family
, popcorn courtesy of
Your Community Rx
and more
Tickets on sale in December
100% Benefitting Big Brothers Big Sisters of Kentuckiana!
Tickets will be $5 if purchased in December and $6 if purchased in January.
Lap children under age 3 are free but will not have a seat
______________________
InstaFam Hunt was a huge HIT! We raised $700 for Big Brothers Big Sisters of Kentuckiana.
September 12th
5:30-7:30pm
at the Louisville Zoo
$7 per person
(free for children under age 3)
100% of the ticket sales will go to benefit Big Brothers Big Sisters of Kentuckiana.
Tickets include a fun interactive Instagram Scavenger hunt, a knapsack and swag for each team, treats from Zaxby's, opportunities to win prizes and admission to the Louisville Zoo during our event and for the outdoor movie starting at dusk.
Awesome prizes + friendly competition + helping your community + Zoo fun = WIN!
Free water bottle for the first 100 people
(not first 100 teams, first 100 people)
Limited number of tickets sold, get them in advance!
Tell your Facebook friends!
Don't use Instagram but want to come? Set up is easy - do this prior to the event and familiarize yourself with the app. See tips here. Follow LouFamFun, BigBrosBigSis and Louisville Zoo
Check-in at event starting at 5pm and play with LEGOs at the Bricks & Minifigs booth.
Be sure to bring some beverages to stay refreshed while you enjoy your snacks and scavenger hunt!
Due to the zoo's licensing agreement with a beverage vendor, we just found out we cannot provide beverages to our attendees. But, you can bring in your juices, sodas, water etc. all you want!
ALL of the proceeds from this event will go to
Here are some photos from series events!
Thank you for another successful event!


Archaeology Exploration
Creasey Mahan Nature Preserve
Includes all activities, food, beverage and ice cream!
(Children under 2 can attend free of charge however only those with paid ticket will receive food/ice cream vouchers)
Archaeology fossil digging, interactive hiking, crafts, LEGO Building and dino egg hunting (PRIZES!!) & more
An all-inclusive ticket price includes all activities, lunch and
ice cream and a charitable donation.
__________________________
We have been telling you about what's happening around town for families for over 4 years. We know events. Now, it's time for experiences
.
Fun.........REDONE!
__________________________


The first experience in our series
was
March 9th
200+ InstaFamers invaded Museum Row on Main for fun!
The very first
InstaFam Hunt!
An interactive scavenger hunt for families using Instagram. We explored Museum Row on Main, in and out of museums to figure out clues, snap silly/challenging poses & get to know other families.
____________________________________________________
Unique experiences are in the works for 2014 and we are partnering with sponsors to make it happen. We have multiple levels of sponsorship that package high quality face-to-face exposure with effective online promotion, all reaching the family consumer.
We greatly appreciate the businesses that support what we do and always go above and beyond to provide excellent media opportunities for our sponsors.
Future Events:
InstaFam Hunt #2
Prize Partners: