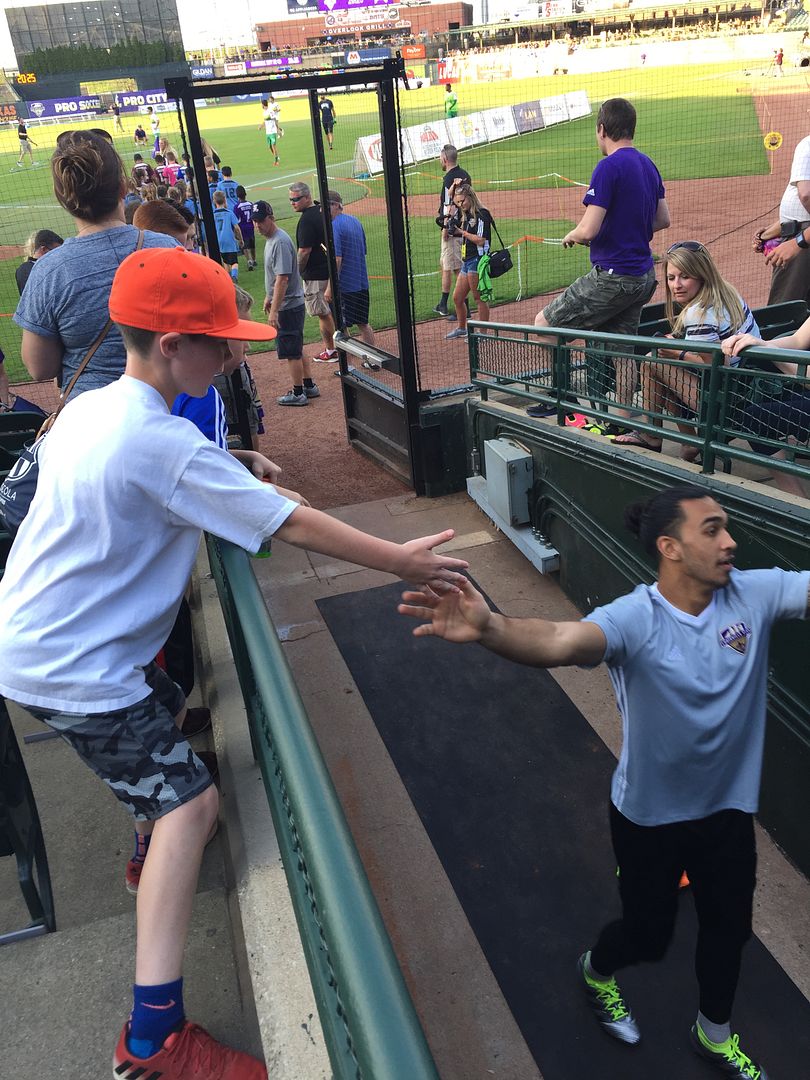 We love the
Louisville City FC
soccer games at Slugger Field. Last time we attended, the weather was amazing, the sunset was gorgeous and over 9,000 people were there to cheer our home team. The vibe there is really fun for families. Every time we go, we arrive by 6:45pm and have no problems with parking. We park at the nearest Waterfront Park parking lots of make the short walk over the Slugger Field. We love getting there early so the kids can stand by the tunnel and get high-fives from the players as they go back after warm-ups and come back to the field before the National Anthem.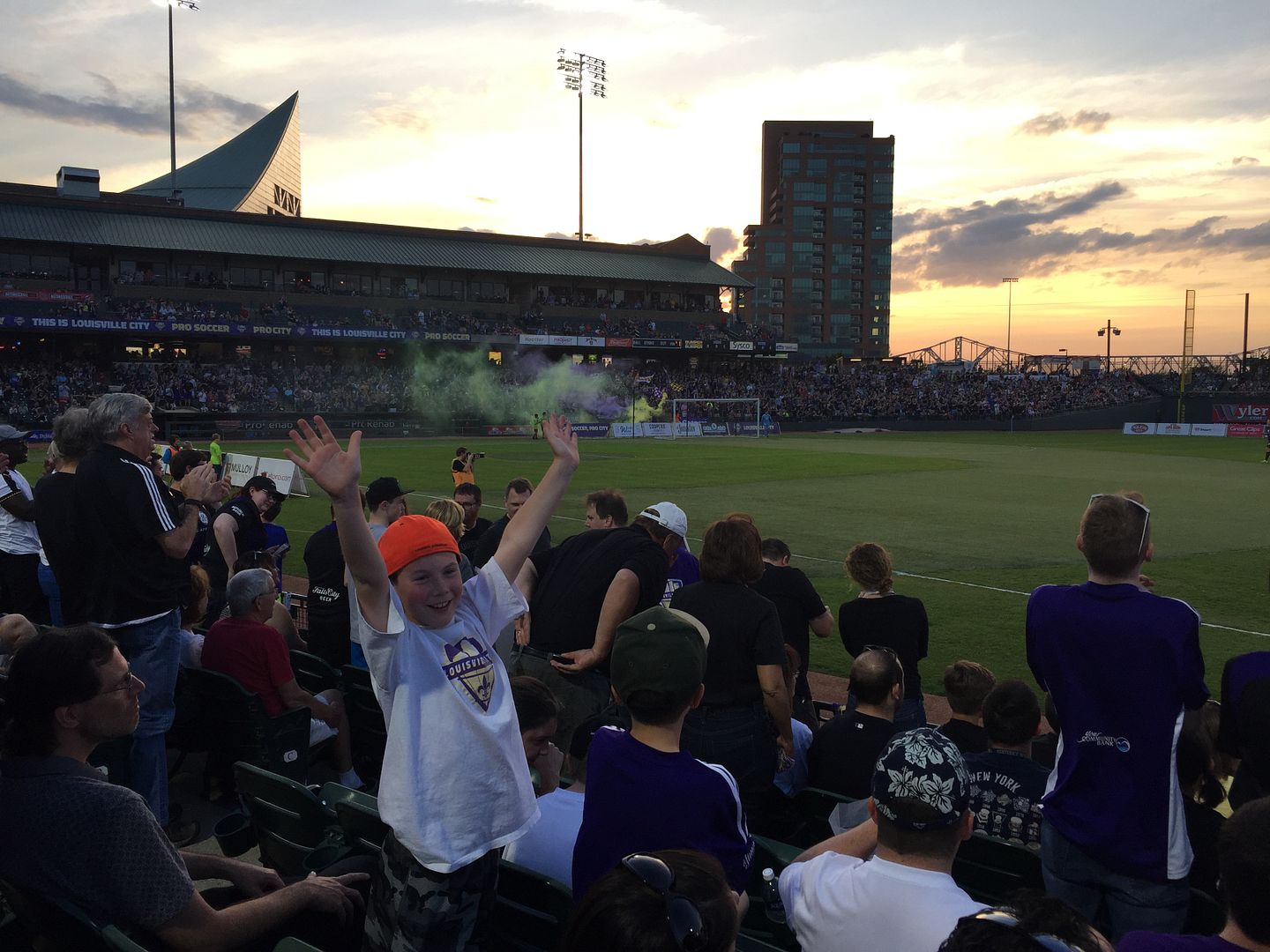 Once the game begins, the kids start poking their heads around to find the
Kizito Cookie
lady. She will start in the section closest to the carousel and make her way around. The cookies are 3 for $5 and they are really delicious and big - it's the BEST deal for food during the game.
We will host giveaways for all of the home games during the 2017 season so check this page often!
Looking to purchase tickets? Use code BBBS17 at check out and a portion of your purchase will be donated to Big Brothers Big Sisters of Kentuckiana to positively impact the lives of children in our city!
**********
Want to win two mid-field tickets to the Saturday, July 1 game? The game is at 7:30pm at Slugger Field against Ottawa.
Louisville City FC is tops in the league,
every game will be exciting!
To enter: Just email info@louisvillefamilyfun.net and put BEAT OTTAWA in the subject and you will be entered to win. One email per email address please. Contest closes at NOON on Monday 6/26/17. The winner will be selected using random.org and notified via email to arrange ticket delivery!
In entering, you agree to these terms.
If the winner does not respond to the notification email within 12 hours, another winner will be selected to ensure ticket delivery by game day.