Exploring Kentucky Bourbon Trail: A Family Perspective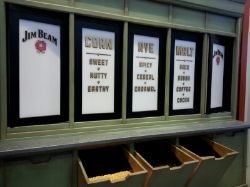 The answer is absolutely yes. There is so much more to Kentucky's Native
spirit than Manhattans and Mint Juleps. For starters, early settlers started making bourbon so their crops
wouldn't spoil during the long and arduous transport through the mountains of
Appalachia. It was a way to preserve the
harvest more than anything. And
Kentucky's natural limestone deposits, also responsible for our world-famous
bluegrass, are the main reason Kentucky bourbon is the gold standard.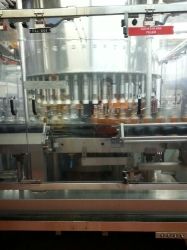 Bardstown, KY is a great place to start learning about
Kentucky's history, both bourbon and non-bourbon related. In addition to
Bardstown's historic Main Street
and
My Old Kentucky Home State Park
,
Bardstown is also home to a high concentration of bourbon heritage. Visit Heaven Hill's
Bourbon Heritage Center
and take your kids on a trolley ride tour of the distillery and downtown
Bardstown while you learn about local history. Visit the
Oscar Getz Whiskey Museum
and view bourbon artifacts and historic documents such as Abraham Lincoln's
liquor license.
Another great destination for families is
Buffalo Trace Distillery
in Frankfort. At only an hour from
Louisville this is a totally easy day trip for most of us. Their Trace Tour lasts an hour and is open to
all ages. In addition to these awesome
tours, Buffalo Trace also hosts numerous
family-friendly events
throughout the year. There's an Easter
Egg Hunt, a 5k, and Disturbia at the Distillery for Halloween, among many others.
Distillery tours are fun for all ages. I've taken kids in strollers to the
Maker's Mark Distillery
,
where we learned about bourbon production from start to finish, visited a rack
house full of bourbon barrels, and learned about the angel's share. Check the Kentucky Bourbon Trail's
website
for all eight
member distilleries. Each distillery may
have different rules about kids, so be sure to check before you plan your
visit.
By guest contributor: Maggie