Review of Kentucky Derby Festival Chow Wagon and Kroger Fest-A-Ville in Louisville, KY
The most popular FAQ qet receive is, how old does a child have to be to need a Pegasus Pin? The answer is: 6 years old. Children ages 5 and under do not need Pegasus Pins. 
This past week, I went downtown to the opening day of the Chow Wagon and Kroger's Fest-a-Ville at Waterfront Park. I had my toddler with me in his stroller. We started out the day by playing for a little while at the playground near the Orange Parking Lot off of River Road. That is where I found plenty of parking. I did attend during the day on a weekday, so I did see a lot more parking options than you might on a typical weekend day. There were even some open metered parking spaces right on Witherspoon Street and the other side streets near Slugger Field. The parking lots that run along River Road close to the intersection of Witherspoon had ample parking. Do be aware that if you park in the Orange Lot, which is the closest one to the festivities, you will have to walk all the way around to the front entrance of the Chow Wagon as it is all gated off around the Great Lawn.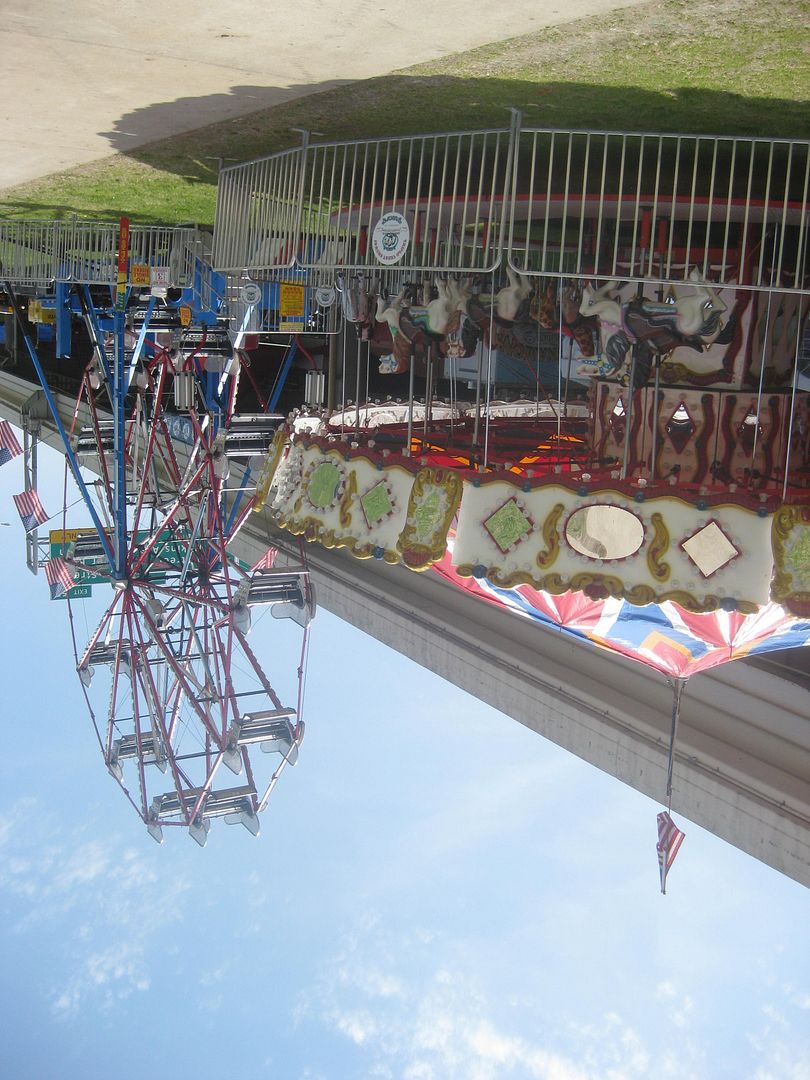 You will need a Pegasus Pin to enter the Chow Wagon and Fest-a-Ville; they are selling them right at the gate and they are $5. Remember, children under 6 do not need one. We walked in and just ventured around, taking in all the food sights and surveying the kiddie rides that were set up. You must purchase tickets for the food and drinks, as well as for rides (the tickets for rides are separate). They were selling the tickets at $1 a piece or in a pack of $20. All purchases of food/drink have to be made with tickets, so be sure to have cash with you as I did not notice if they take credit cards but I doubt they do. Remember, we just posted a Top 10 Tips for Derby Festival for Families! It is full of great information.

We had a nice time walking around and enjoying some kettle corn at a picnic table on the great lawn. There were two stages set up, one way down by the water at Joe's Crab Shack and another over on the Fest-a-Ville side. I asked what was the difference between the Chow Wagon and the Fest-a-Ville-and one attendant told me it was all connected and there really isn't any difference. The Chow Wagon is the original area that the Derby Festival made the dining and food experience, which began in 1972. The Fest-a-Ville portion is just more for music entertainment. Two bands were playing while we were there and there are several set to play throughout the festival. There are more than 20 free live concerts to check out. Enjoy the Pegasus Play-Ville, midway rides/games, an inflatable playground, and helicopter rides as well. See the kdf.org website, and our tab all about Kentucky Derby Festival for more information.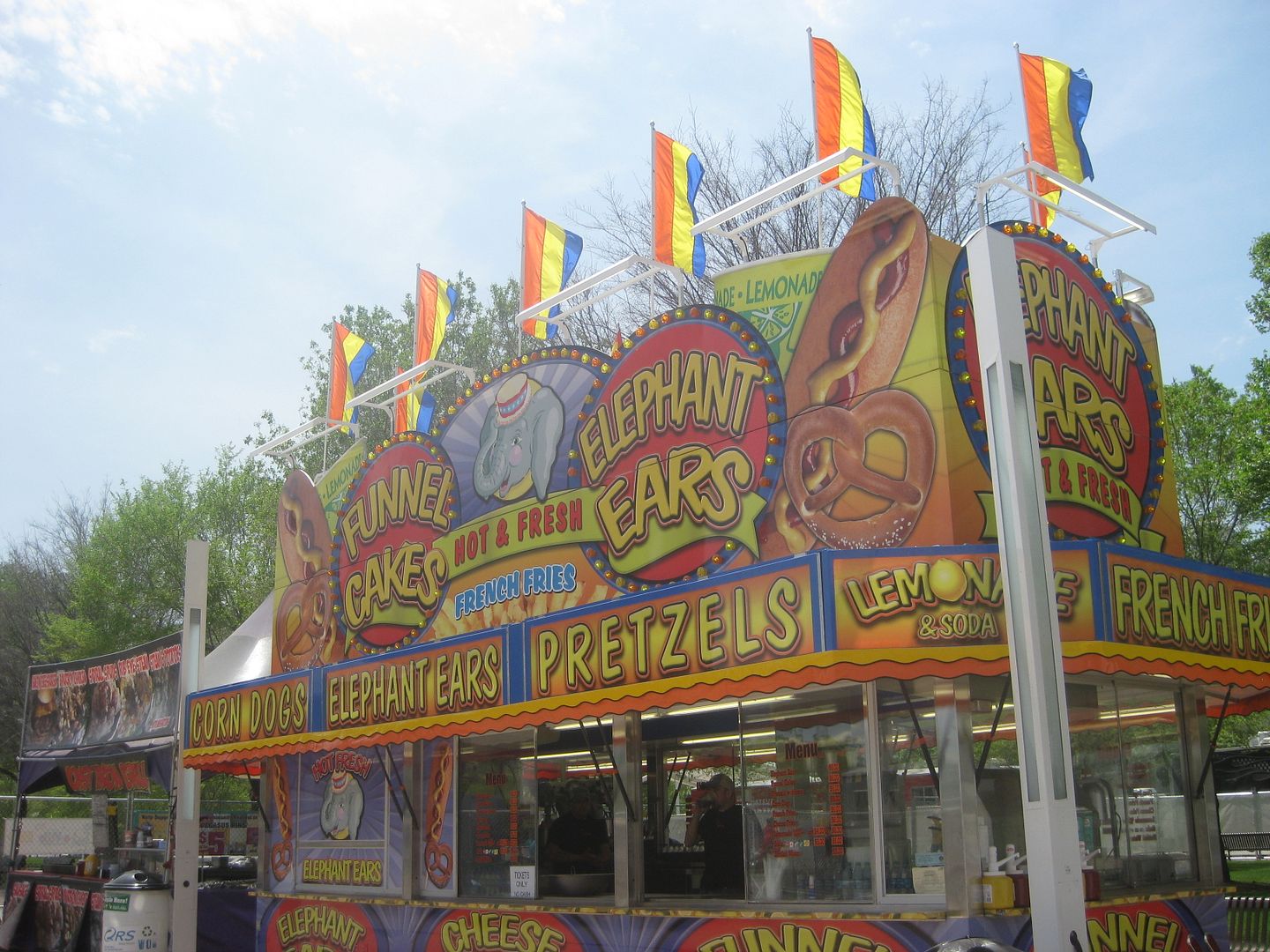 The Chow Wagon and Fest-a-Ville continue through Derby Eve, May 2. Hours are 11am-11pm, except Sunday 1pm-11pm.
By guest contributor: Erin